This Privacy Policy describes how your personal information is collected, used, and shared when you visit or make a purchase from https://kittydevotees.com/ (the "Site").
Display Adverts
Mediavine Programmatic Advertising (Ver 1.1)
The Website works with Mediavine to manage third-party interest-based advertising appearing on the Website. Mediavine serves content and advertisements when you visit the Website, which may use first and third-party cookies. A cookie is a small text file which is sent to your computer or mobile device (referred to in this policy as a "device") by the web server so that a website can remember some information about your browsing activity on the Website.
First party cookies are created by the website that you are visiting. A third-party cookie is frequently used in behavioral advertising and analytics and is created by a domain other than the website you are visiting. Third-party cookies, tags, pixels, beacons and other similar technologies (collectively, "Tags") may be placed on the Website to monitor interaction with advertising content and to target and optimize advertising. Each internet browser has functionality so that you can block both first and third-party cookies and clear your browser's cache. The "help" feature of the menu bar on most browsers will tell you how to stop accepting new cookies, how to receive notification of new cookies, how to disable existing cookies and how to clear your browser's cache. For more information about cookies and how to disable them, you can consult the information at All About Cookies.
Without cookies you may not be able to take full advantage of the Website content and features. Please note that rejecting cookies does not mean that you will no longer see ads when you visit our Site. In the event you opt-out, you will still see non-personalized advertisements on the Website.
The Website collects the following data using a cookie when serving personalized ads:
IP Address
Operating System type
Operating System version
Device Type
Language of the website
Web browser type
Email (in hashed form)
Mediavine Partners (companies listed below with whom Mediavine shares data) may also use this data to link to other end user information the partner has independently collected to deliver targeted advertisements. Mediavine Partners may also separately collect data about end users from other sources, such as advertising IDs or pixels, and link that data to data collected from Mediavine publishers in order to provide interest-based advertising across your online experience, including devices, browsers and apps. This data includes usage data, cookie information, device information, information about interactions between users and advertisements and websites, geolocation data, traffic data, and information about a visitor's referral source to a particular website. Mediavine Partners may also create unique IDs to create audience segments, which are used to provide targeted advertising.
If you would like more information about this practice and to know your choices to opt-in or opt-out of this data collection, please visit National Advertising Initiative opt out page. You may also visit Digital Advertising Alliance website and Network Advertising Initiative website to learn more information about interest-based advertising. You may download the AppChoices app at Digital Advertising Alliance's AppChoices app to opt out in connection with mobile apps, or use the platform controls on your mobile device to opt out.
For specific information about Mediavine Partners, the data each collects and their data collection and privacy policies, please visit Mediavine Partners.
Privacy Policy for Kitty Devotees
At Kitty Devotees, accessible from https://kittydevotees.com/, one of our main priorities is the privacy of our visitors. This Privacy Policy document contains types of information that is collected and recorded by Kitty Devotees and how we use it.
If you have additional questions or require more information about our Privacy Policy, do not hesitate to contact us.
This Privacy Policy applies only to our online activities and is valid for visitors to our website with regards to the information that they shared and/or collect in Kitty Devotees. This policy is not applicable to any information collected offline or via channels other than this website.
Consent
By using our website, you hereby consent to our Privacy Policy and agree to its terms.
Information we collect
The personal information that you are asked to provide, and the reasons why you are asked to provide it, will be made clear to you at the point we ask you to provide your personal information.
If you contact us directly, we may receive additional information about you such as your name, email address, phone number, the contents of the message and/or attachments you may send us, and any other information you may choose to provide.
When you register for an Account, we may ask for your contact information, including items such as name, company name, address, email address, and telephone number.
How we use your information
We use the information we collect in various ways, including to:
Provide, operate, and maintain our webste
Improve, personalize, and expand our webste
Understand and analyze how you use our webste
Develop new products, services, features, and functionality
Communicate with you, either directly or through one of our partners, including for customer service, to provide you with updates and other information relating to the webste, and for marketing and promotional purposes
Send you emails
Find and prevent fraud
Log Files
Kitty Devotees follows a standard procedure of using log files. These files log visitors when they visit websites. All hosting companies do this and a part of hosting services' analytics. The information collected by log files include internet protocol (IP) addresses, browser type, Internet Service Provider (ISP), date and time stamp, referring/exit pages, and possibly the number of clicks. These are not linked to any information that is personally identifiable. The purpose of the information is for analyzing trends, administering the site, tracking users' movement on the website, and gathering demographic information.
Cookies and Web Beacons
Like any other website, Kitty Devotees uses 'cookies'. These cookies are used to store information including visitors' preferences, and the pages on the website that the visitor accessed or visited. The information is used to optimize the users' experience by customizing our web page content based on visitors' browser type and/or other information.
Google DoubleClick DART Cookie
Google is one of a third-party vendor on our site. It also uses cookies, known as DART cookies, to serve ads to our site visitors based upon their visit to www.kittydevotees.com and other sites on the internet. However, visitors may choose to decline the use of DART cookies by visiting the Google ad and content network Privacy Policy at the following URL – https://policies.google.com/technologies/ads
Advertising Partners Privacy Policies
You may consult this list to find the Privacy Policy for each of the advertising partners of Kitty Devotees.
Third-party ad servers or ad networks uses technologies like cookies, JavaScript, or Web Beacons that are used in their respective advertisements and links that appear on Kitty Devotees, which are sent directly to users' browser. They automatically receive your IP address when this occurs. These technologies are used to measure the effectiveness of their advertising campaigns and/or to personalize the advertising content that you see on websites that you visit.
Note that Kitty Devotees has no access to or control over these cookies that are used by third-party advertisers.
Third Party Privacy Policies
Kitty Devotees' Privacy Policy does not apply to other advertisers or websites. Thus, we are advising you to consult the respective Privacy Policies of these third-party ad servers for more detailed information. It may include their practices and instructions about how to opt-out of certain options. You may find a complete list of these Privacy Policies and their links here: Privacy Policy Links.
You can choose to disable cookies through your individual browser options. To know more detailed information about cookie management with specific web browsers, it can be found at the browsers' respective websites. What Are Cookies?
CCPA Privacy Rights (Do Not Sell My Personal Information)
Under the CCPA, among other rights, California consumers have the right to:
Request that a business that collects a consumer's personal data disclose the categories and specific pieces of personal data that a business has collected about consumers.
Request that a business delete any personal data about the consumer that a business has collected.
Request that a business that sells a consumer's personal data, not sell the consumer's personal data.
If you make a request, we have one month to respond to you. If you would like to exercise any of these rights, please contact us.
GDPR Data Protection Rights
We would like to make sure you are fully aware of all of your data protection rights. Every user is entitled to the following:
The right to access – You have the right to request copies of your personal data. We may charge you a small fee for this service.
The right to rectification – You have the right to request that we correct any information you believe is inaccurate. You also have the right to request that we complete the information you believe is incomplete.
The right to erasure – You have the right to request that we erase your personal data, under certain conditions.
The right to restrict processing – You have the right to request that we restrict the processing of your personal data, under certain conditions.
The right to object to processing – You have the right to object to our processing of your personal data, under certain conditions.
The right to data portability – You have the right to request that we transfer the data that we have collected to another organization, or directly to you, under certain conditions.
If you make a request, we have one month to respond to you. If you would like to exercise any of these rights, please contact us.
Children's Information
Another part of our priority is adding protection for children while using the internet. We encourage parents and guardians to observe, participate in, and/or monitor and guide their online activity.
Kitty Devotees does not knowingly collect any Personal Identifiable Information from children under the age of 13. If you think that your child provided this kind of information on our website, we strongly encourage you to contact us immediately and we will do our best efforts to promptly remove such information from our records.
---
About Me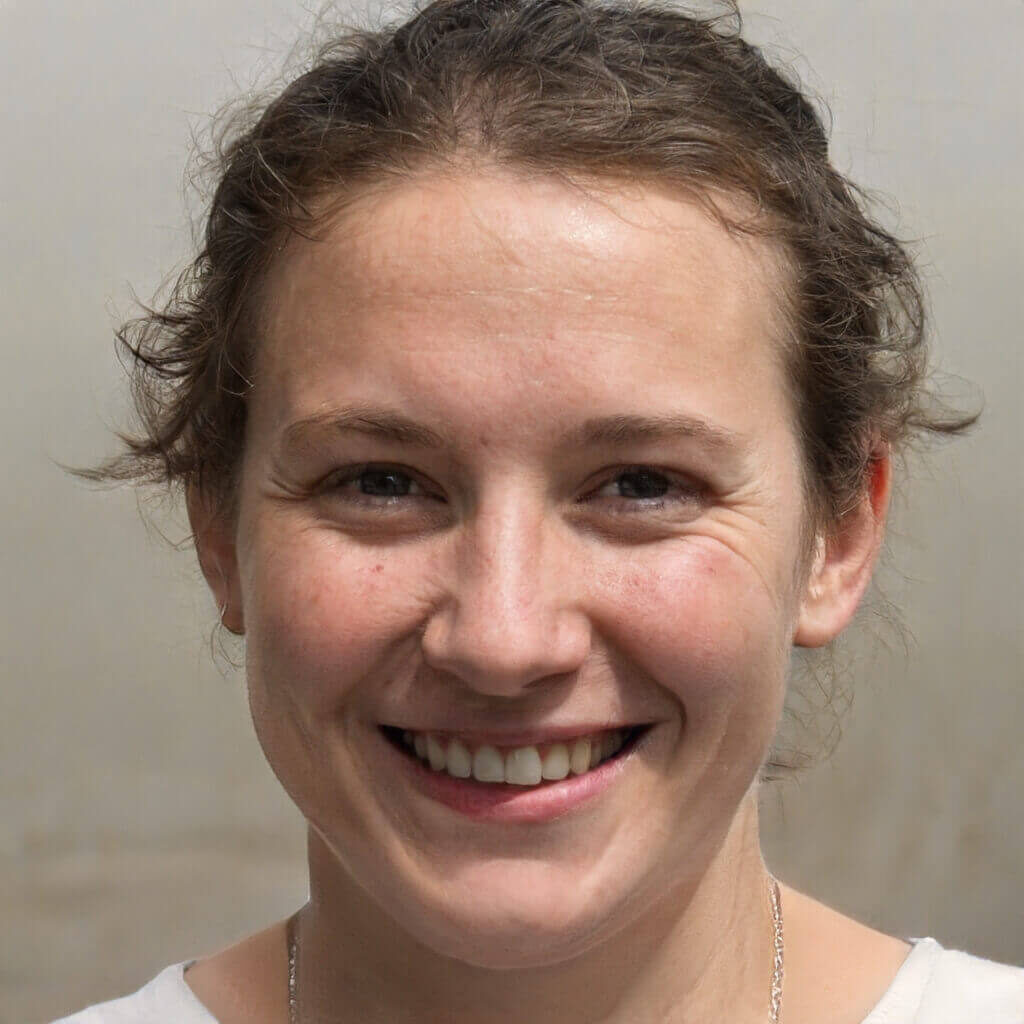 Hi! I am Eleanor Price.
A couple of years ago, I almost lost my cat, Louie, to a bout of botulism. It was the scariest moment of my life!
Botulism is a rare but possibly fatal paralytic condition that is caused by bacteria that grow on food.
As it turned out, the reason for the illness was my cat's diet.
Once Louie had fully recovered from the illness and I from the shock of almost losing him, I decided to start this blog.
It all started on a normal Tuesday evening when I got back home and found Louie snuggled up in his favorite corner on the couch.
Louie does love sleep and rest which is not abnormal for American shorthairs.
On this particular day, however, something seemed different. He didn't even seem to notice my entrance but just continued sleeping nonchalantly.
At first, I thought he was just super tired and considering the day I had just had, I would understand him if he needed some extra sleep.
But it was after I had finished fixing my dinner and offered his that I started suspecting that something was not right.
For the last three years that Louie had been in my life, he always had the appetite of a wolf and had never said no to his dinner.
I immediately consulted Uncle Google and every result I got suggested that my cat was ill.
I decided to observe him through the night and even moved his bed next to mine just to be sure he was OK.
That night, I hardly slept a wink. I was trying to think what might have caused the illness in my otherwise healthy cat.
When morning came, Louie still refused his food and he was even more lethargic than the previous day. So I decided to take him for a checkup at the vet's.
When we arrived at the clinic, the vet immediately told me even more depressing news.
Apparently, my cat had unresponsive reflexes and a mild paralysis in his hind limbs.
I was petrified because I didn't know what that meant…
After taking a short history, the vet suspected it was the food the cat ate that caused the illness.
I had tried a new homemade recipe and the vet suspected that the ingredients might have had some harmful bacteria.
The vet did a series of tests and after ruling out other causes of paralysis, he diagnosed Louie with botulism.
The vet administered an antitoxin to counter the effects of botulism and to stop its spread.
He said I was lucky we had caught it in good time because it would have been fatal.
I am happy that Louie recovered without any further complications and when the dust had settled, I couldn't stop thinking of how scared I was and how I instantly went online for help.
And that is what inspired me to start this blog…
Yes, this blog is dedicated to all cat parents and pet lovers—especially those who are skeptical to ask tough questions about their pets' troubles and resort to the internet for solutions.
I understand that there's a wealth of information about cat issues online, but it can be difficult to find information that is current and factual.
My goal is to provide accurate and most informative content about feline health and well-being.
I will also be reviewing and recommending cat products/gear from time to time to help you decide on the most pawsome things to get for your kitty.
Yes, things are constantly changing, and it is my responsibility to provide you with reviews of the greatest and latest in cat product/gear advancements.
It is my sincere hope that you will find these blogs informative and helpful.
Veterinary Information
When your cat is sick, the last thing you need is misleading information that may lead to misdiagnosing the illness.
To ensure that my content is in line with the latest evidence-based veterinary information and health guidelines, I have partnered with qualified vets to review or help me edit all health-related content on this blog.
So, you can trust the information shared on this blog because it has been approved by veterinary experts.
Disclaimer:
While I ensure that the advice and tips given here are in line with the latest evidence-based veterinary information and health guidelines, under no circumstance should you misconstrue my suggestions as medical advice.
Please contact your veterinarian in all matters regarding your kitty's health
How the Blog is Funded
I have partnered with a couple of marketing programs and brands and as such, I include affiliate links in my content.
I also constantly consult with a wide range of feline experts to help me review and approve the products I recommend—to give them a clean bill of health first.
Most importantly, as a pet parent myself, I endeavor to ensure never to recommend products that I wouldn't use for my pet.
The commissions I get from the sale of the products I recommend enable me to pay my team of reviewers, editors, and veterinary experts.
I also use the income to take care of other additional costs like webhosting. This allows me to continue providing the highest quality of content for my readers.
Let's Connect
Love the content on our site? Signup for our newsletter and you won't miss any of our regular updates!
And don't hesitate to drop me an email (contact@kittydevotees.com) to request a topic you would want me to cover in the future.
Finally, remember to spread the love by sharing our blog with your friends and family!