As an Amazon Associate, we may receive a small commission from qualifying purchases but at no extra cost to you.
As any cat owner knows, cats are constantly trying to find ways to escape the house.
Whether they're looking for a way to get outside to explore or they're just trying to find a cozy spot to take a nap, cats have a knack for getting through even the tightest spaces.
This can get frustrating to a pet parent who has to choose between keeping the door shut at all times and not enjoying the fresh air from outside or risking it and having to deal with the pesky felines.
But there is an easy solution to this: screen doors.
Screen doors provide security without sacrificing independence. Pets can wander in and out of the house as they please, without their owners having to worry about them getting lost or getting into trouble.
The screen doors can also be a lifesaver for pet parents with allergies. By keeping pollen and other allergens out of the house, screen doors can help reduce sneezing, itchiness, and other allergy symptoms.
For pet parents that have timid felines, screen doors can be useful too because they can help boost their confidence.
Having a screen door can encourage your shy pets to stay next to the screen and explore their surroundings without feeling trapped or exposed. This will therefore improve their quality of life and make both you and them happier.
Best 4 Screen Doors To Keep Cats Out Of the Bedroom
There are many different types and styles of screen doors available on the market, so finding one that suits your needs can be a bit confusing.
But I have made the process simpler for you by suggesting the best screen doors that would be ideal for most pet parents.
Let's have a look at each of them below.
If you are looking for a top-quality, durable and affordable magnetic screen door, then you may want to go with the MAGZO Magnetic screen door.
This pet-friendly screen door is made of fiberglass mesh and can fit doors up to 32″ x 80."
What I like about this screen door is its unique loop and loop hasp design that you won't find in other models.
The hook and loop hasp design was engineered to make it resistant to windy conditions.
This means you do not have to worry about your screen door being blown open on a windy day.
As a pet parent, I understand the importance of flexibility. For instance, when winter sets it, it will be impractical to have the screen door and this is where the hook and hoop hasp design trumps other options.
This feature makes uninstalling and reinstalling the screen door just a breeze.
Pros
Easy to install and uninstall as needed
Made from nylon velcro and fiberglass which makes it easy to maintain
Unique hook and loop hasp design
Cons
Not compatible with some door sizes (e.g. for a 34 x 78-inch door, you will have to use the 36×79-inch option which will not fit well.)
Not as durable as the other options
A bit thick and may therefore not be clear
The innotree Upgraded Magnetic Screen Door is sewed with two rows of 18pcs magnets making a total of 36.
Most other screen doors have only 26pcs and this means the innotree screen door attaches easier and faster and it also helps to eliminate slams.
The door also has two sets of gravity sticks that are installed at the bottom to help fasten it and prevent blowing winds.
The screen door is made of durable polyester mesh and features smaller grids than other screen doors on the market, making it more effective at keeping bugs out.
It also has a magnetic closure system which makes it easy to open and close the door.
But what I love about this door is the adjustable hanging system which ensures a perfect fit on any door size up to 38″x82."
The innotree Upgraded Magnetic Screen that comes with this door makes the installation easy for any pet parent.
In addition to the easy-to-follow instructions, it also has a hook-and-loop system that makes it possible to easily install and uninstall as you wish.
Another feature I love about this door is the magic retractability which means the humans can easily walk through when their hands are otherwise occupied.
This feature also makes it possible for your pets to easily move out and into the house.
Pros
A hands-free screen that allows dogs, cats, and humans to move in and out freely
Can fit doors of up to 32"x82"
Built with heavy-duty premium polyester which makes it a very durable screen door
Cons
The tape on the Velcro may not stick very well after removing it more than once.
The bottom of the screen leaves a gap that can allow lizards and bugs in
I would vouch for the Danduo Cat screen door for any pet parent who is looking for a great way of containing their cats and dogs without making them feel like they are locked up.
This door is made to fit door sizes of 38"x81", and features a zippered curtain that will keep your pets in (or out) while still allowing fresh air and natural light to enter the room.
Plus, it's a great way to avoid those pesky insects from getting inside.
What I like about this screen door is the way it easily fits on any type of door – sliding doors, backyard door, or even the entrance door.
This screen door is very easy to install – just clean the frame or wall where you will be attaching the door and then use the adhesive edge to attach it.
If you have never used a cat screen door before, the Danduo Cat screen door would be a good pick because, in addition to its ease of installation, you can also enjoy an entire year of after-sale service from the vendor.
This way, if anything goes wrong, you can just reach out to them and they will help.
Pros
It comes in 7 different door sizes so you can pick the one that fits your door perfectly
The screen door is made from vinyl-coated steel which is more durable than polyester or fiberglass.
It can be washed and reused
Cons
Your cat can easily scratch through it especially if she is not declawed.
The adhesive doesn't hold for very long – especially if you have to reinstall it.
When I am shopping for a cat screen door, I always think about visibility and fresh air – and these are the two things you can be sure of with the SHRRL Reinforced Cat Screen Door.
But there are lots of other awesome qualities too. For instance, this screen door is specifically designed to keep curious pets safe and sound at home, while also keeping unwanted creatures away from your beloved furry friends.
The zipper closure makes it easy to let your pet in and out as needed, while also providing a tight seal that will keep bugs and other pests out.
Plus, the reinforced frame and durable construction ensure that this screen door will stand up to even the most playful of pets.
The screen door is also made from thickened vinyl-coated steel wire which makes it sturdy and durable.
It also has easy-to-follow installation instructions so you can easily set it up.
Additionally, when taking down the screen door, it easily detaches without damaging the door or wall.
But what I like about this screen door is the number of available sizes. It comes in at least 11 unique door sizes so you are sure to find a size that will fit perfectly.
Pros
Can be used on all kinds of doors e.g. patio doors, entry doors, front doors, French doors, sliding doors, etc.
Lots of sizes to allow you to choose one that is perfect for you.
Easily attaches and detaches
Cons
It will not work on hallways that are over 40"x96"
The adhesive may not be strong enough to hold the screen door in place
The zipper is quite tight and you might have to use both hands to unzip it
Things to Look Out For When Buying a Screen Door To Keep Cats Out Of The Bedroom
Go for a tight fit: A good screen door will fit snugly in the doorframe, leaving no gaps for a cat to squeeze through.
Choose a sturdy material: Cats are experts at clawing through flimsy screens, so it's important to choose a door made from a durable material.
Consider a magnetic closure: Many screen doors come with a latch that can be opened by cats. A door with magnetic closure will stay securely shut, even if your cat gets its paws on the latch.
Check the reviews: Before you purchase a screen door, be sure to read online reviews from other cat owners to see which doors are best at keeping cats out.
Ask for help from a professional: If you're having trouble finding a cat-proof screen door, don't hesitate to ask for help from your local pet store.
Is There Such A Thing As Cat Proof Screen?
There's no such thing as a "cat proof" screen, but there are ways to make your screens more cat resistant.
The first step is to choose screens made from heavier gauge material. This will make them more difficult for cats to claw through.
You can also add a layer of plastic or tough fabric to the outside of your screens. This will create a barrier that cats can't easily penetrate.
Finally, make sure to regularly check your screens for any holes or tears.
By taking these precautions, you will cat-proof your screen door.
Can Cats Get Through the Magnetic Screen Door?
The short answer is yes, cats can get through magnetic screen doors.
However, it's not as easy as it sounds. Magnetic screens rely on a strong magnetic seal to keep them shut, but even the strongest magnets can be momentarily dislodged by a determined cat.
In addition, cats can squeeze through small openings, so even if the seal isn't broken, they may be able to squeeze their way through.
Can Cats Claw Through Screens?
Cats are known for their sharp claws, which they use for everything from climbing trees to catching prey.
So, it's no surprise that cats can claw through some screen doors if they're determined enough.
However, most cats won't try to claw their way through a screen door because they can see and smell the outside world just fine through the mesh.
Many cats prefer to sit near a screen door so they can stay cool in the summer and watch the birds at the same time.
So, unless your cat is particularly spirited (or hungry), there's no need to worry about them clawing through your screen door.
What Is The Strongest Screen Door Material?
When it comes to screen doors, several different materials can be used including acrylic, Teflon, polyester, fiberglass, vinyl, etc.
For the strongest possible door, get one that is made from vinyl-coated material.
The steel coating reinforces the screen door thereby making it as sturdy as can be without compromising on its functionality.
Can I Repair My Screen If My Cat Tears It?
Cats are curious creatures, and it's not uncommon for them to claw at screens or even try to chew through them.
While this can be frustrating for owners, the good news is that torn screens can usually be repaired fairly easily.
In most cases, all you need is a needle and some thread.
Start by trimming any loose threads from the edges of the tear.
Then, using a needle and thread, stitch the tear closed.
It's important to be as neat as possible, as frayed edges can quickly lead to further damage.
Once the tear is closed, reinforce the area by adding a few extra stitches.
Closing Thoughts
Screen doors are a great way to control the movement of your pet without reducing their quality of life.
In addition, they can help to improve your curb appeal because houses that have screen doors are considered more pet friendly.
However, these screen doors won't last a lifetime – especially if you have a pesky cat.
It will be a good idea to keep checking the screen for any damage and repair or replace it as needed.
Also, make sure to install the screen properly or the screen door may not serve its intended purpose.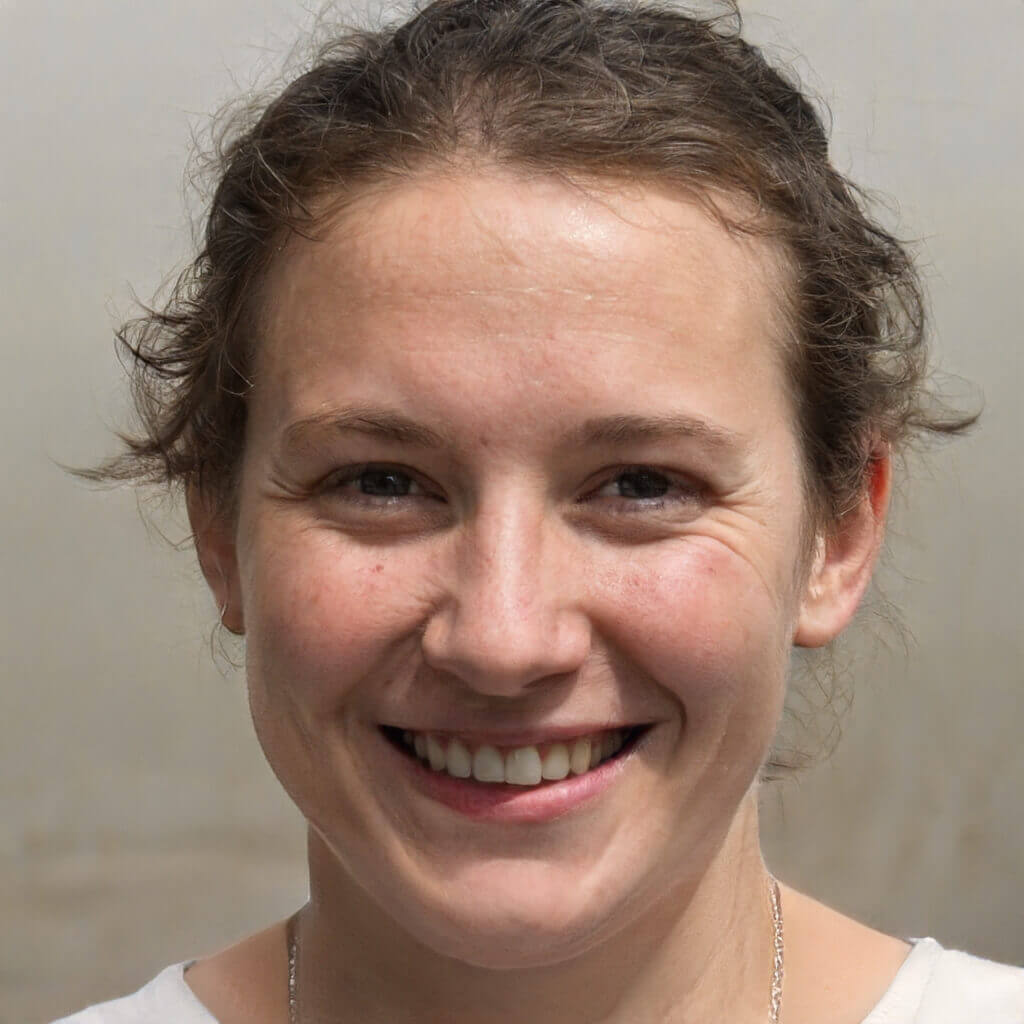 Hi! I am Eleanor Price. I started this website after my cat, Louie, almost died from a case of botulism (a type of food poisoning often caused by bacteria that grow on food items). Turned out that my cat's diet was the problem. I have made it my duty to provide the best information and recommendations about everything cat lovers need to know about their felines' health and wellbeing. My goal is to find the most informative content on anything feline-related and share it with fellow hardworking kitty lovers.