As an Amazon Associate, we may receive a small commission from qualifying purchases but at no extra cost to you.
One of the most important accessories to have as a cat owner is a good carrier for your feline buddy. It truly comes in handy when you hit the road, fly with your cat, or just take a simple walk in the park with him. Cats are escape artists who get anxious when they are not in their "safe" environments.
While all carriers are great, top-loading ones make life easier for you. The wide opening on top gives you easy access to the carrier so you can place your fur baby and remove him with relative ease.
Generally, front-loading carriers are designed with a single door—in the front of the carrier. If you have a nervous cat, getting him into such a carrier can be quite troublesome. This is where top-loading cat carriers come in handy. They have doors at the top and all you need to do to get your cat into the carrier is to lower him in—feet first. You don't have to coax your cat out of the carrier either.
Top loading carriers also come in handy when dealing with an elderly, injured or sick cat that may not be comfortable with being moved. The vet can attend or treat him right inside the carrier if the top of the carrier is lifted off. The same applies to escape artists—you can open the top door/opening to pet him with less risk of him escaping.
Finally, top-loading cat carriers are more convenient when you are transporting a mom cat and her babies. It is much easier to pick up individual kittens via the top opening/door than having to reach a hand inside (in the case of front-loading carriers).
Best Top Loading Cat Carriers: Our Top 12 Picks
If you are in the market for a top-loading cat carrier, here's a conservative list of the best products out there.
Give your cat a chance to travel in comfort with this beautiful pet carrier from Petmate. It has two doors—one at the top and another one on the side. The top one makes it easy for you to place and remove your kitty. The one on the side is mostly his point of exit. Apart from using top-loading technology, this carrier also has an ergonomic handle to make transportation easy. Its door latches are easy to squeeze as well, adding to the convenience. If you have a nervous cat (most of them are), this carrier boasts grated steel doors so you can both see each other while on the road. It is also air-travel approved which goes to show that it is a great product indeed.
The petisfam Top Loading Cat Carrier is designed with your cat's comfort in mind. It is made with high-quality oxford fabric and nylon mesh. The two materials come together to make one sturdy and non-destructive product. The carrier can withstand repeated scratching, clawing, tearing, and all kinds of intense cat activity. All the zippers in the carrier are anti-escape for safety reasons. There's even a leash to help secure your kitty safely in the carrier. Perhaps the best thing about this item is that it is very easy to carry around and store. Bring it with you when you go for walks or when you take a road trip with your cat.
There is no denying the fact that Sherpa manufacturers some of the most durable and comfortable cat carriers in the industry. This Original Deluxe Cat Carrier is approved by major airlines including United, Delta, Southwest, and more. The next time you are flying with your kitty, be sure to have this carrier with you. The carrier is so perfectly-sized so it will fit under your seat. With locking zippers and a no-slip carrying strap, you bet this product is safe. It also has a spring wire frame so you can push it down to conform to under-seat configurations.
Amazon Basics is an affordable yet awesome top-loading cat carrier option in the market right now. It is made with plastic and is thus great for cats that have an inclination towards plastic carriers. Don't be mistaken though – despite being constructed with plastic, this is certainly not a weak product. The bottom and top sections can be screwed together to accommodate heavier kitties. The top door can open both ways making it convenient to place or remove your pet. If your fur baby is a notorious escape artist, the spring-loaded front door will ensure he doesn't leave the carrier. Finally, the carrier has mesh sides to promote the flow of air as well as visibility.
A4Pet Collapsible Soft Pet Carrier measures 18 x 1x 11 inches and can accommodate pets of up to 18 lbs. It has plenty of room and is ideal for big balls of fur. To make it cozier and more comfortable, feel free to line the base of the carrier with a blanket or two. This way, your kitty is likely to sleep throughout the trip. The carrier has auto-lock zippers and a tether to make sure he doesn't make a run for it during transportation. With mesh windows, your baby will enjoy plenty of fresh air and your view the entire time.
This beautiful heathered fabric cat carrier from Mr. Peanut's is available in five non-black colors. These include Deja blue, Rosa Red, Platinum Gray, Purple, and Charcoal Ash. Pick one depending on your preference or the color of your cat's outfit. The carrier is lined with a cozy fabric to give your cat maximum comfort on the road or on air. It also boasts locking zippers for extra security. No one wants to deal with a cat that lets himself loose on the plane. For reasons of convenience, the item also features pockets for storing things like leashes, toys, and treats.
Like the 5th entry above, the Henkelion Cat Carrier is an affordable option. If you have a tight budget but still need a quality carrier for your feline companion, this is the perfect choice for you. Besides being easy on the wallet, this product also prioritizes the safety of your cat. It is fitted with an adjustable padded strap so your hands are free whenever you are transporting your kitty from place to place. Being lightweight, this product is also very easy to carry around and store. What's more, it is made of waterproof and durable polyester fabric so you can bet on it to be around for a long time.
The Ferplast Atlas Pet Carrier is made to keep your cat happy, comfortable, and secure. If you don't fancy plastic carriers with endless nuts and bolts, you will absolutely fall in love with this one. With fitted buckles, this item is very easy to assemble. The material of construction is heavy plastic which is known to be very durable. The carrier has a wide door at the top to make it easy to put your pet in and remove him. Finally, it is very low-maintenance. The doors are very easy to clean. You also have a carrying handle that folds when it's not needed.
One of the things to look for in a good cat carrier is the safety of your cat. With a sturdy frame and the availability of a tether, the Purrpy Premium Cat carrier is an awesome product in its category.  It has amazing security features than most carriers we've reviewed so far, including locakable zippers to ensure that your feline doesn't escape when you are stuck with something else; seatbelt loops for buckling your cat to your car seat, ensuring his safety en route;  nametag for easy identification of your kitty; and strips for visibility in darkness. Other amazing features include foldability for easy storage, suitcase handle for enhanced portability, mesh windows for ventilation, and extra pockets for easy storage of your kitty supplies.  The large version measures 16.53″ x 11.42″ x 11.81″ but it is important to measure your cat to be certain of the perfect carrier size for him.
The Top Loaded Pet Carrier also qualifies as a good cat carrier in the market. Its design is like no other on this list. It is cute, compact, and convenient. One side features a semi-transparent surface while the top comes with a one-of-a-kind cover. We absolutely love the sturdy bottom as it means extra security for our feline buddies. The carrier is also perforated to ensure your cat always gets fresh air. For easy transportation, it is fitted with an adjustable shoulder strap.
Don't have time for bulky plastic carriers that occupy plenty of space in your home? Choose this soft cat carrier from HiCaptain. It collapses flat when it is not in use hence fitting in very small spaces. The carrier features soft padding on its floor that encourages a cat to curl up and snooze away. The top of the carrier has a mesh floor and keeps ventilation going at all times. The safety leash and anti-escape zipper work hand-in-hand to ensure your little escape artist stays put until he reaches his destination. This one even has reflective belts so you can always know where your baby is in dark conditions.
DADDYPET Pet Carrier expands and gives more room for play and sleep. If your cat tends to get anxious on the road, the extra space will come in handy. He can move around and play in the bag. The carrier is waterproof, durable, and lightweight, thanks to the nylon 600D material used to construct it. It also features padding on the floor and sides for added comfort on the trip. Plus, it is foldable, safe, and easy to clean.
Factors to Consider When Choosing the Best Top Loading Cat Carriers
Like any other kitty product out there, there are a wide range of top loading cat carrier brands. So, how do you settle on the best? Well, the secret is to look at the product you plan to buy from a cat's perspective. Our feline friends love cozy, comfortable, and dark enclosed spaces that give them some sense of security. When they feel frightened, nervous or stressed, most of them prefer making themselves 'invisible'. When choosing a top loading carrier, therefore, it is advisable to go for a product that can help your kitty feel safe and secure. Here are some of the most important factors to keep in mind:
Size
A carrier that is too small will be uncomfortable for your cat as he will not be able to turn around freely. Conversely, a carrier that is too big may harm your kitty if there's an accident. So, always go for a top loading carrier that accommodates your cat's size. Most brands come with a recommended size range which you should check before making a purchase.
If you plan to use the carrier for long distance travels, it makes more sense to choose a carrier that can accommodate a few kitty supplies like food, litter box, water bowls etc.
Soft vs. Hard carrier
Soft-side and hard-sided carriers come with unique pros and cons which you should keep in mind before purchasing a carrier.
Soft-sided carriers are constructed with flexible materials, which means that they are light weight and easy to transport. However, they are not as strong or supportive as hard-sided carriers. A cat that likes to chew or scratch things can easily tear them down and even push their way out of the carrier. They are also a bit cumbersome to clean.
On the other hand, hard-sided carriers are sturdier and more durable. They are also easy to clean when soiled.
Hard sided carriers are more appropriate when your cat is travelling in public contexts like by air, train, or on foot while soft-sided carriers are recommended for car trips, where in the event of an escape, the owner can still control the cat's movements.
Ease of Cleaning
Considering that you will need to clean your cat's top loading carrier from time to time—ideally before and after use—go for a carrier that is easy to clean and maintain. A good carrier should be easily washed with warm water and mild soap. We highly recommend carriers with removable padding, which can throw in your machine washer with feline-friendly detergent.
Ventilation
The carrier should be properly ventilated so that your cat can breathe freely and so that he doesn't overheat. Ventilation slots also give your cat an opportunity to look around from the safety of the carrier.
Portability
Top loading cat carriers can be heavier, so go for something that you can transport easily. Some features you can look out for are handles and shoulder straps. If you are short on space, it is also worthwhile going for carriers that can be folded flat for easy storage.
Style
Depending on how you plan to use the carrier, choose a carrier style that will be convenient for you and your kitty. For instance, there are top loading cat carrier backpacks and rolling suitcase-style carriers which are more convenient than conventional carriers.
Extra Features
A cat carrier with extra features provides more convenience than one without. Some of the features to look out for include: Side snaps, sliding plastic locks, plastic knobs for latching and unlatching the top of the carrier. Choose a side snap that doesn't produce too loud sound during snapping as it can be scary to your cat.
Avoid carriers with Velcro closures or zippers as some cats can break them open when they are not motivated enough. Carriers with latched top and front openings are the best as even the most hardworking cat cannot open them.
Airline Approved
If you plan to travel by air, ensure that the top loading carrier you choose is airline approved. Airline regulations vary, so it is best to check regulations for your preferred airline before making a purchase.
Your Budget
There are top loading carriers for every budget. You don't have to break the bank to get your cat a top loading carrier. Still, you don't want to choose something that will put your kitty's health and comfort in jeopardy.
Quick Tips for Getting the Most Out Of Your Top Loading Cat Carrier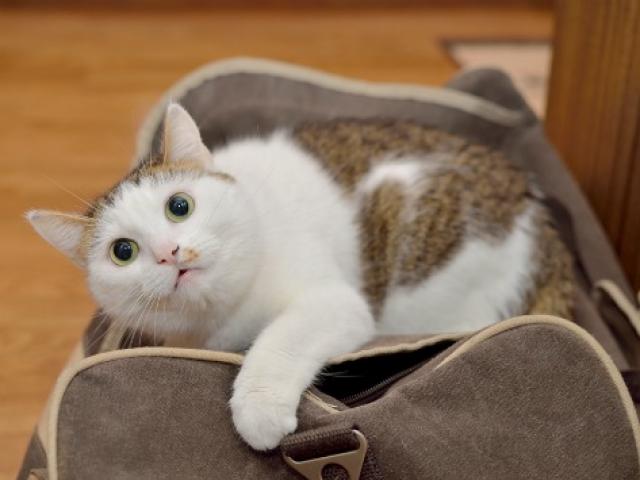 We highly recommend getting your kitty used to his carrier before putting him in for the first time. Consider putting his favorite blanket in the carrier so that he familiar with the scent. A familiar scent is always comforting to felines, especially those that tend to feel anxious in new environments. Putting a few of his toys can also help divert his attention.
Consider putting a towel, pad, washable blanket, or newspaper inside the carrier during the trip to help deal with any soiling issues. Choose an absorbent material that can easily absorb any kind of liquid, ensuring that your cat is comfortable throughout the trip.
Unless instructed by your vet, limit the amount of food that you give your cat a few hours before your trip to avoid toileting and vomiting issues en route.
Irrespective of how friendly your cats are, don't be tempted to let them share a carrier. Ensure that every cat has a carrier to himself.
If your cat is nervous, consider calming him a pheromone spray like Feliway. To boost its effectiveness, spray the pheromone 15 minutes before your trip.
Label the carrier with your contacts and photo of your cat. Such a label can come in handy in the rare chance that your kitty gets lost.
Final Thoughts
Whether you are a frequent traveler or hit the road occasionally with your kitty, a top loading cat carrier can prove to be very beneficial and convenient. It is the only tool you need to let your fur baby travel comfortably. Ultimately, that means peace of mind for you as well. We hope that you've identified a carrier in our list that will keep your feline companion safe and comfortable while in transit.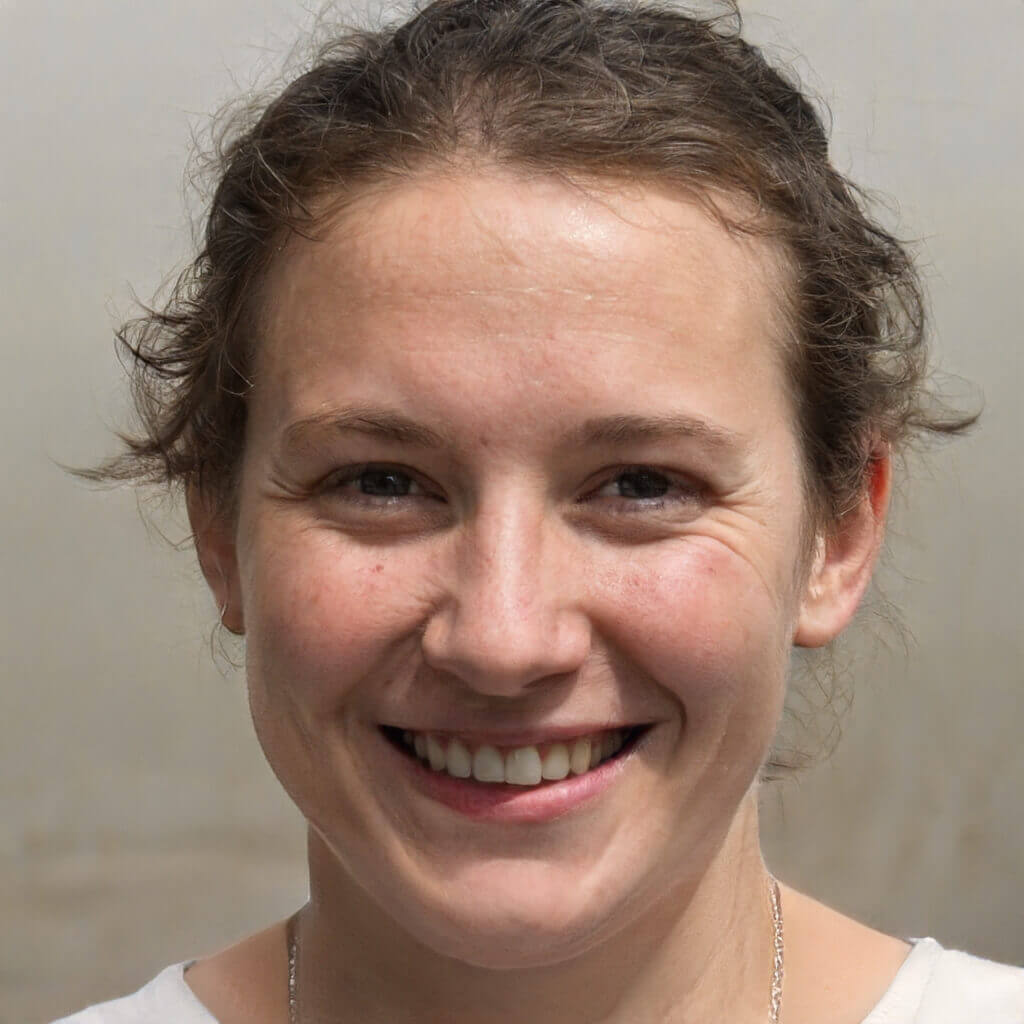 Hi! I am Eleanor Price. I started this website after my cat, Louie, almost died from a case of botulism (a type of food poisoning often caused by bacteria that grow on food items). Turned out that my cat's diet was the problem. I have made it my duty to provide the best information and recommendations about everything cat lovers need to know about their felines' health and wellbeing. My goal is to find the most informative content on anything feline-related and share it with fellow hardworking kitty lovers.