As an Amazon Associate, we may receive a small commission from qualifying purchases but at no extra cost to you.
Whether your kitty spots beautiful eyes like those of a Siamese or captivating greens of a Russian blue, there's no doubt a cat's eye are mesmerizing. Everything from their cute vertical pupils to their third eyelids that move across the eye like a curtain is exceptionally fascinating. If you are lucky to own a cat with two differently-colored eyes, her beauty will never get old.
This is why when you see your feline buddy's eyes change from crystal clear to cloudy and teary, it can be very worrisome. One of the ways you can avoid some of the cat eye problems is by protecting UV rays from damaging them. What better way than using quality sunglasses! That's right—cats do need these as much as you do (perhaps even more). We will tell you all about it on this post including the best cat sunglasses in the market right now.
Does My Cat Need Sunglasses?
Humans wear sunglasses when they are outdoors to protect their eyes from the harsh UV rays of the sun. Prolonged exposure can cause cataracts among other eye diseases. Sunglasses also block 'blue light' from the sun which could otherwise cause macular degeneration. Cats, too, need sunglasses for the same reason. The harmful rays from the solar spectrum can do a lot of harm on their cute little eyes triggering a host of eye diseases.
Our feline friends also have flat faces meaning the sun's rays hit their eyes more than other animals. If your cat spends a lot of time outdoors during the summer months, sunglasses can greatly reduce eye injuries and diseases. Polarized shades also reduce glare and enhance the comfort of your pet outdoors.
As your kitty ages, her retina loses the ability to control the light entering her eyes. This may cause her to develop sensitivity making her squint and blink. If your cat closes her eyes a lot, she may need help to manage the light that goes through her eyes. In this case, get a good pair of sunglasses. We have 8 suggestions for you.
Best Sunglasses for Cats
The Frienda 6 Pieces Funny Cute Cat Sunglasses is one of the best-selling products in the market right now. If you are searching for the best costume for photos or a party for your kitty, these will fulfill your wildest dreams. You have both reflective and transparent options—both of which feature colors such as blue, pink, purple, yellow, and orange. You can dress your cat to match the sunglasses during the photo session for different cute shots. The reflective options change color under different rays to add to the look of your kitty.
The size of the frame is 3.15 inches, which is the standard for cat glasses. These fit even the smallest dog breeds. If you have small dogs and cats at home, all can wear the same sunglasses. The lens of the shades is made from AC resin while the frames are a stainless steel fabrication. Not only are the glasses durable but they are lightweight and comfortable as well. Putting them on your kitty and taking them off is as easy as it gets.
What We Loved
The glasses are available in different fun colors and designs. Expect to turn many heads when your cat spots a pair.
What's Not So Good
The colors are fun but they look almost alike
The glasses are too dark and may impair the vision of a cat when she's out in the sun.
On the second spot, we have this eye-catching pair of sunglasses from Coolrunner. No matter the breed of cat you have at home, the glasses will fit them quite well. Dogs under 7.5kg can utilize the glasses too. With spring legs, you will always get a comfortable fit for your fur baby.
The sunglasses have a punk rock vibe with them. If you are looking for something other than clear lenses, these fit the bill. They come in fun colors that will give your cat an edge. You can choose from several color options including black, red, green, and yellow. No matter the color, your pet will look attractive and stylish in them.
These sunglasses are made from a metal alloy that is high-quality and sturdy. On the other hand, the lens is made from AC resin giving the class a cool texture. Whenever you want to take cute shots of your kitty or show her off to the world, the glasses will make it happen for you.
What we loved
Quality: The metal alloy, spring legs, and alloy lens combine to make a high-quality product.
Stays on the face: Cat faces are flat meaning keeping glasses on is a nightmare. However, these seem to stay a while longer than most products in the same category.
What's not so good
The colors shown may not match the actual product.
Make your adorable kitty look like a superstar with this pair of sunglasses from YAODHAOD. They feature a cute and fun retro design to take fashion to the top for your cat. The sunglasses have a round neck, metal frame, and beautiful AC resin lenses. All these materials give the products its lightweight and high-quality properties. Your cat will barely feel any weight on her face. The only reason she may kick a fuss when you try putting them on is that she's not used to wearing glasses in the first place.
The YAODHAOD sunglasses are available in 13 different colors. These include dark red, navy blue, purple, dark, transparent, and multicolored options. If you have money to splash, get several pairs of different colors. During a photoshoot with your pet, you can get different shots.
What We Loved
The package comes with two pairs of sunglasses. In case something happens to the first one, you have a backup.
The glasses stay on until the kitty gets rid of them manually
Some of the colors change depending on the light hitting them. This adds to the style even more
The glasses are sturdy and durable
What's Not So Good
Despite being of good quality, the glasses are not for long-term wear. They are perfect for quick photoshoots and as costume props.
Colored sunglasses are cute and all but some kitties are freaked by them. Can you blame them? The sudden vision change is enough to scare them. This is where Stock Show Funny Cute Retro Transparent Sunglasses come in. With a see-through lens, your cat will have an easier time adjusting to having the glasses on her face.
Even without color, these retro glasses still look incredibly stylish. They have a round lensof 1.18 inches while the width of the frame measures 3.15 inches and is enough for a small dog and cat of any size. They will make her effortlessly fashionable. Feel free to use them for different applications such as Halloween, New Year photo props, Christmas, wedding, party, and daily wear.
The glasses come in black and golden frames. Choose one depending on your taste and preference. If you are not into transparent glasses, you can switch to blue, pink, and black glasses instead.
What We Loved
The quality is good for the price
Looks very stylish on a cat or a small dog
What's Not So Good
The glasses are too small and tight for some cats
They don't stay on for very long
Stylish and comfortable, the Frienda Pet Sunglasses will make your cat look like a million bucks. If you are looking to make a fashion statement through your cat, this is the product to go for. As the name goes, there are 10 sunglasses in the package—with different elegant colors and styles. From blues to greys to pinks and reds, your cat will always be changing her looks as she hits the outdoors. For this reason alone, she will always be a show stopper and a head-turner. The glasses have round AC resin lenses and metal frames—both of which combine to make them even more stylish and trendy. AC resin is a high-quality material that doesn't damage easily. You can trust the quality and durability of these glasses.
What We Loved
The sunglasses come in 10 different colors and styles. You can play with different colors for your cat.
Each of the pairs of sunglasses is packed separately to reduce wear and tear.
Perfect fit for a cat: the glasses measure 3.15 inches (width) x 2.95 inches (length) x 1.18 inches (diameter) and is ideal for any feline
What's Not So Good
The sunglasses don't stay on the cat when she moves
This 7 Piece Cool Cat Dog Costume Package from Weewoday is another product worth your money. The set includes a pet gold chain as well as 7 pairs of cute and trendy cat sunglasses. If you have a summer party coming up or want your kitty to stand out from the pack, this is the perfect gift for her. The chain is in the shape of a necklace and will make your kitty look like a movie star. Measuring 14.9 x 0.79 inches (38 x 2 cm), it is just the perfect size for your cat.
The sunglasses go hand in hand with the chain to complete the style of your furry friend. These are retro and are available in vivid colors that will blow your mind. The chain matches every single one of them, so you can change the sunglasses while maintaining the chain. With a cute and fun look to every pair, you are guaranteed your kitty will look like royalty.
What We Loved
For one package you get two pet chains and five differently colored glasses
The necklace is made of plastic and is thus lightweight enough for your cat
The chain's neck is adjustable to fit all cat sizes
What's Not So Good
The chain is a little long for a super tiny cat
Here's another cat costume that features both a necklace and sunglasses. CatYou Cat Costume is a perfect product to have for a birthday, lounging on the beach, wedding, you name it. The sunglasses boast a retro pattern and will make your kitty appear cute and funny. If she manages to keep the glasses on, be prepared to laugh your heart off.
The chain is tiny and lightweight enough for your furball. With it, she will not be carrying a heavy metal on her tiny neck. What's more, it is adjustable, so you get just the perfect fit for your kitty.
What We Loved
The manufacturer offers a 45-day money-back guarantee. If something doesn't sit well with you, do not hesitate to return the product and ask for a refund
What's Not So Good
The glasses and the chain don't match in size. One is bigger than the other
If a pair of sunglasses and a chain isn't enough to make your kitty fashionable and stylish, try this pet costume instead. For one package, you get four pairs of retro sunglasses of different colors, a necklace, and a straw hat. The goggles come in black, yellow, green, and transparent—all with black metal frames that hold the glasses in place. Stick the glasses directly on your kitty's face and they will stay on as long as she's not too active. You can also tie a rope to secure the glasses better.
The collar pet chain is a quality plastic construction. Not only is it resistant to rust but it is also durable and lightweight. Your cat will feel comfortable and look stylish in it. Complete the look with a cute retro straw hat to protect the cat from the sun's rays and add to her aesthetics. With an adjustable buckle design, you will have an easy time fitting it on your cat's tiny head.
What We Loved
The quality of the sunglasses, straw hat, and the necklace is impressive
Takes style to the top, thanks to the addition of the straw hat
What's Not So Good
Like most products, the glasses don't stay on when the cat is actively moving
Factors to Consider When Buying Sunglasses for Cats
Before you trade your money for a pair of sunglasses, ensure they meet the following requirements.
Quality: The materials used should be of high quality and comfortable for the kitty. The lens should be sturdy to stand the test of time.
Protection: The whole idea of having sunglasses is to protect cat eyes from UV rays. Always pay attention to the degree of protection. The higher the better.
Style: This depends on your personality and taste.
Size: The size of the goggles can make or break your efforts of motivating your cat to wear glasses. Follow the manufacturer's rules regarding the right size for your kitty. While you are it, realize that different brands have different instructions and size protocols.
Why Does My Cat Hate My Glasses?
When you buy sunglasses for your cat, you will soon notice that you are the one who is more excited about the pair than the kitty. You are lucky if she keeps the goggles for more than 30 seconds or lets you put them on in the first place. The reason is simple; the glasses (especially the colored ones) impair their vision. Why choose partial blindness when you can eliminate eyewear and see normally?
Additionally, cats just aren't used to having their face covered in anything. Even if you get her sunglasses that fit comfortably, she will still feel as though they are crowding her space.
Here are a few tips you can leverage to get your kitty to wear sunglasses.
Start Early: The earlier you get your kitty used to eyewear, the easier it will be for her to get comfortable with it.
Use Rewards to Motivate Her: These could be high-value treats like chicken and salmon or positive reinforcement when she keeps the goggles on for a good amount of time.
Be Gradual: Resist the temptation of rushing the process of getting your kitty comfortable around sunglasses. Instead, tread lightly and let the cat ease into them at her own pace.
Distract them: Keep an activity going as the cat puts on sunglasses to get her focus away from it.
Get the sizing right from the word go to make things comfy for your pet.
Conclusion
Many pet parents are unaware of this but cats do need sunglasses for health and aesthetic reasons. They protect the eye from the sun thereby keeping cat eye diseases at bay. If you are looking for gram photos of your adorable pet, a pair of sunglasses can make her look Insta-worthy for sure. Just get the right size and encourage her to pose then click away before she decides she doesn't want the goggles anymore.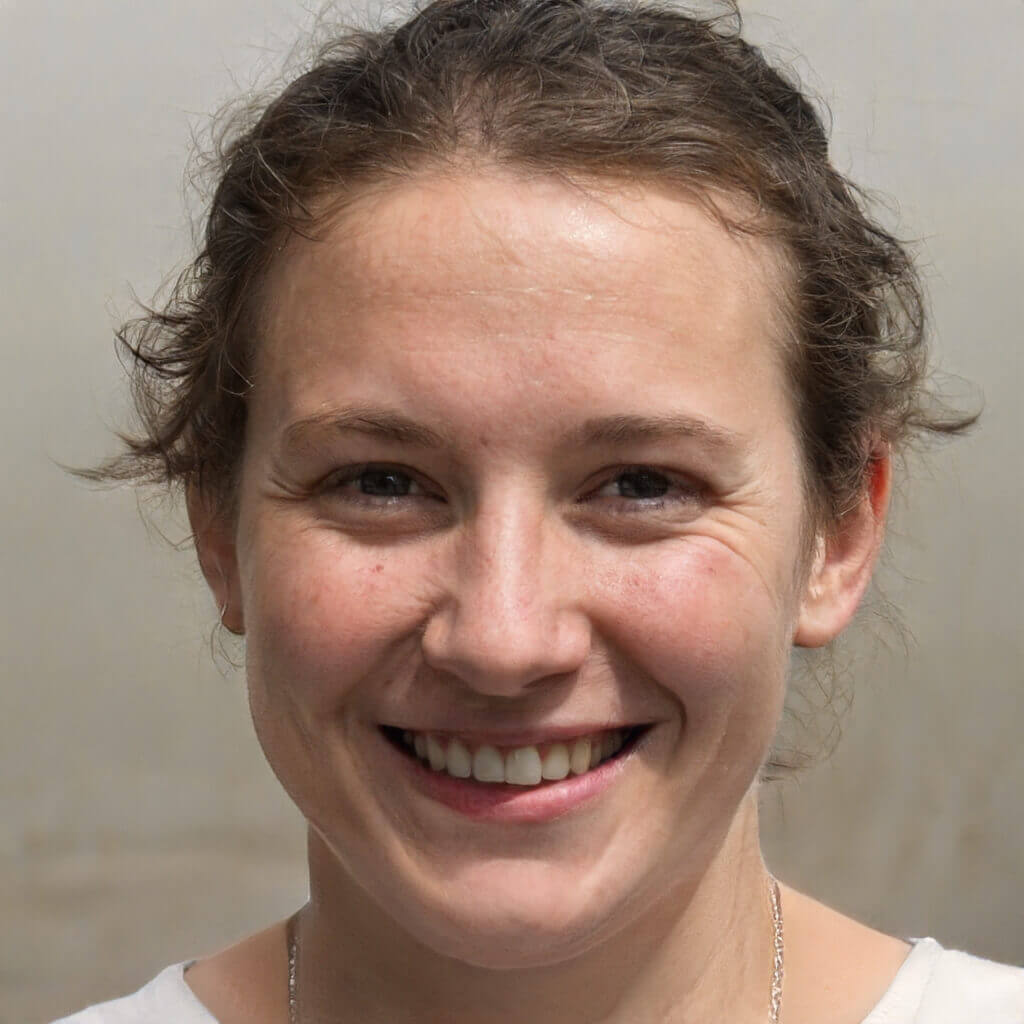 Hi! I am Eleanor Price. I started this website after my cat, Louie, almost died from a case of botulism (a type of food poisoning often caused by bacteria that grow on food items). Turned out that my cat's diet was the problem. I have made it my duty to provide the best information and recommendations about everything cat lovers need to know about their felines' health and wellbeing. My goal is to find the most informative content on anything feline-related and share it with fellow hardworking kitty lovers.