As an Amazon Associate, we may receive a small commission from qualifying purchases but at no extra cost to you.
Like all mobile creatures, cats get into accidents from time to time. They fall down a tree and hurt their ankles.
Some get sores from over scratching their skins after allergic rashes or hotspots.
Unfortunately, felines don't know when to stop licking, biting, and scratching their injuries.
Even after treatment, they will try to get the bandages off, lick any medication, and keep biting the wounds.
This is where recovery suits come in. These are designed to stop cats from messing with their wounds.
They are a good alternative to the cone of shame (aka the E-collar) as they wrap around the body rather than stay on the neck area.
With one, your kitty can go on with their life–eat, play, sleep, and run around without feeling restricted.
Recovery suits not only inhibit him from licking his wounds but also keep bandages intact and prevent hotspots and other skin conditions.
Plus, they keep the pet warm, protect him from attacks from other animals, and allow air to flow freely for fast healing.
The advantages of using recovery suits for your kitty are quite the number.
If he is recovering from some kind of treatment, now would be a good time to get him one.
Sadly, the options in the market are endless. And knowing what to buy can be a real task.
This is why we have put up a guide for the best 8 recovery suits for cats.
We compiled this list based on customer reviews, features, and user opinions.
With 4,130 ratings and an average review of 4.1 out of 5 stars on Amazon, the Doton's Store Cat Professional Recovery Suit is truly outstanding in the market right now.
Pet parents cannot stop revving about its effectiveness in preventing injured cats from meddling with their wounds.
Also called a pajama suit, this great cone alternative is as comfortable as they come.
The material is thin and stretchy—just perfect for covering wounds while keeping the air flowing.
With elastic bands both on the limbs and neck areas, your kitty will enjoy the freedom of movement in it. He can leap, sleep, play, and eat in it without a problem.
The suit is designed to fit snuggly on your little buddy's frame.
It covers most of his body except the face, the legs, and the tail.
Putting it on is quite straightforward. Simply insert your cat's head in the loop followed by his arms then close the thing with Velcro at the back.
You just want to make sure that his hair is not caught in the Velcro and you are good.
Pros
Uses a thin and breathable material
The adjustable neck is helpful for flexibility and comfort
Doesn't impair mobility and vision
Simple to remove for bathroom breaks
Cons
Not the best for cats with short bodies. Too small and your cat will be uncomfortable. Too large and he may pee on it.
Some kitties have a tendency to chew the material, especially at the stitch and incision areas.
The Suitical Store Recovery Suits for Cats is also among the top-selling products in its category.
Made from a breathable, non-toxic, and 4-way stretch fabric, this product takes comfort to the next level.
It allows air to enter and exit freely to make it cool enough for your cat. Not only does this helps with the healing process but it also makes wearing it bearable for the poor kitty.
The suit is also fitted with a blue lining which is responsible for detecting bleeding and discharge. This way, you can catch those in good time and do the needful to avoid further infections.
What's more, this product features a snug fit fitted fastened on the rear of the cat. No matter how aggressive your kitty is, he will have a hard time wiggling out of this one.
The neck area is stretchy and the legs are exposed to allow the cat to play, eat, drink, and go on with his life as he should.
Plus, it has a provision that allows normal litter box function so you don't have to worry about that.
The best part is that the Suitical website offers measuring directions so you can find the perfect size for your furball.
Pros
Has a layer used to detect the presence of discharge and blood
Easy to put on and take off
Uses breathable cotton and lycra fabric for comfort
Has adjustable snaps and a snuggle fit
Custom fitting to get the best size for your kitty
Cons
Despite being comfortable and snuggly, some cats don't like it on them very much
If you don't get the measurements right, you may have a bad experience fitting the suit on your kitty.
If you are looking for something that looks like your average cat shirt, try the Coopthinku Cat Recovery Suit.
It is basically a cute onesie for your dear friend except it has all the benefits of a true recovery suit as well.
It is made to fit your cat comfortably by being close to the body without injuring his wounds. With it, he can do what he wants to do without feeling too restricted.
The light and elastic soft material fosters comfort and fastens the healing process in the long run.
It also makes sure that your pet enjoys a life free from stress during the healing period.
The suit is sturdy enough to discourage chewing and biting as well as keep termites off of your pet's body.
Thanks to its Velcro and limb-edge design, the outfit is not only flexible but prevents slipping off as well.
When it's time to go to the potty, simply open the rear to expose the nether regions.
Once the kitty is done eliminating, simply fasten the onesie back in place in a matter of seconds.
The suit also has a fluid detection feature to help you stay ahead of any leakages.
Pros
The suit is easy to maintain
Helps you detect any fluids from your cat
Cotton/lycra material is elastic, breathable, and comfortable
Cons
Getting the right size can be a little tricky
Some customers on Amazon have pointed that the Velcro strip comes off within a few days of purchasing it and that the product is overall poorly made.
On the fourth list, we have the HEYWEAN Cat Professional Surgical recovery Suit for cats.
If you are tired of watching your kitty suffer in the hands of the cone of shame, this product is worth your consideration.
The full-body suit will cover your kitty's wounds and protect them from scratches and licks.
The outfit has a high neck and long sleeves, thus offering 100% protection for wounds located on the neck and legs. This alone puts it on edge compared to other products that have no protection for the neck and arms.
It is made from a nylon mat known for being soft, stretchy, and comfortable.
Your cat will feel free and pretty cool inside it.
With a zipper running along the back of the suit, you will have an easy time putting the suit on the cat and taking it off.
Pros
Soft and stretchy nylon material to boost comfort
Ideal for recuperation after surgery, anxiety control, and managing shedding.
The zipper at the back and abdomen make the suit convenient to use
Offers full protection including the neck and the legs
Has a drawstring toggle at the waist and neck to get a proper fit.
Cons
Despite being comfortable, the sit stretches too much and can become big and loose
The rear opening is not very ideal for male cats
The material is not the most durable
The Kitipcoo Professional Surgery Recovery Suit is soft cotton and spandex cat onesie for a cat that needs help healing post-surgery.
For one, the material is super breathable to ensure that the affected area stays dry and cool to keep infections at bay.
The suit is also very free and stretchy. Your cat will not feel like a prisoner inside it.
He may take a few hours or days getting used to it but once he does, he will realize how comfy it is and stop fussing.
Another great feature of this recovery suit is that it is anti-allergic. Cotton is generally great for cats with skin allergies.
If yours fits in the category, you can rest assured it will not cause more problems than necessary.
It uses magic tape located at the back to secure the suit in place. The tape is quite solid and will hold up even if your pet tries to wiggle out of the suit.
Besides these amazing features, this product is also big on aesthetics. It comes with multi-pattern colors such as lemon, banana, strawberry, as well sports patterns.
You will have a ton of options to choose from.
Pros
Available in several cute patterns
The material is light and airy
Cons
The neck openings are too stretchy and may need to be stitched to avoid the suit slipping down.
Easy to put on and take off
After surgery, or treatment of wounds, your kitty will have to walk around with a bandage for some time.
Unfortunately, this may come off thus exposing the wound to licking, biting, and other forms of trauma.
This is where you need the protection of this fantastic suit from TORJOY.
It offers complete protection from abdominal wounds without creating discomfort as is the case with the Elizabeth collar.
The suit is also 95% cotton and 5% spandex. This combination makes it impressively stretchy, breathable, and comfortable.
It is also easy to wash and doesn't deform easily.
Like most products on this list, the suit is designed with the anatomy of your kitty in mind.
It covers most of the body while exposing the face and legs thus making sure your pet can move freely and enjoy his life.
It fits snuggly on a cat and discourages any thoughts of escaping. At the same time, it doesn't make the pet feel imprisoned in it.
During bathroom breaks, you don't have to open the rear up or roll the onesie.
The opening at the back is big enough to allow litter box use without any issues whatsoever.
Pros
The material is breathable, stretchy, durable, and comfortable
Big opening at the back for convenience during potty breaks
Gives your cat the freedom to walk, play, leap, eat, drink, sleep, and defecate.
Cons
The neck hole is a tad too big for some kitties causing the suit to slide down their bodies.
The fabric is not as soft as other suits in the market
If you get the size wrong, you will run into issues with the suit.
The CatLemi Cat Recovery Suit is a good choice for both male and female cats on the healing journey after a surgical operation.
Whether you just spayed/neutered your kitty or treated her for a wound or disease, this outfit can fasten the healing process.
It covers the affected area and acts as a second layer of skin to keep him from harming himself.
With it, the pet will not get access to his wounds to lick, bit, and scratch them off.
The suit is made from a light and comfortable cotton material that offers your kitty the freedom he needs for his daily activities.
He can play with his mates, eat from any type of bowl, walk with ease, and sleep.
When he needs to go potty, all you do is undo the Velcro straps at the back and let him do his thing. When he's done, put the straps back in place.
The construction of this outfit is unique. In addition to the layer of cotton fabric of the suit, its abdomen area features another layer for protection purposes. This is a big deal for a dog with an abdominal wound.
The suit also has red elastic piping on the edges as well as an elastic collar for comfort.
It is available in sizes and fits pretty much all sizes of cats.
Pros
Can be easily rolled for potty breaks
Double-lined on the abdomen area for extra protection
Affordable compared to other products on the list
Thick and durable material
Uses strong and secure Velcro straps
Cons
Can easily get wet if the dog insists on licking his wounds
The ADXCO Recovery Suit for Cats is the only one in this list that comes in two pieces.
One package consists of two cute suits of different patterns.
If you have two babies at home that are spayed or neutered at the same time, this is the product for you.
Even if you have one cat only, you can switch between both suits as you please.
With 4 sizes to choose from, you will get something for your kitty. All you have to do is measure his neck and chest circumference and back length and order accordingly.
This outfit is made from an elastic, washable, non-piling, and breathable material that doesn't deform easily.
It is also anti-allergic, so if your kitty has skin allergies, you are safe with this one.
Pros
Has just enough stretch to it
Allows cats to use the litter box conveniently
Easy to put on and take off
Secure and strong, thanks to a large Velcro strap at the back
Cons
Getting the right size is a challenge for some cats
Velcro strap has sharp corners
FAQs
Do cat recovery suits work?
Yes, they do. They add an extra layer of protection for the incision and protect it from dirt, scratches, bites, and litter which is a big deal after treatment.
Are recovery suits good for cats?
They sure are. Recovery suits are much more comfortable compared to E-collars as they wrap around the body. That way, the kitty can go on with their life.
That said, some cats are too stubborn and will insist on chewing the area despite covering it with a suit.
In such a case, a cone may be a better idea.
How long can a cat wear a recovery suit?
It depends on the vet's instruction but for the most part, your kitty can go up to three weeks with a recovery suit.
Of course, you want to change the suit on a weekly basis for hygiene purposes.
How do you make a recovery suit fit a cat?
You have to measure the chest circumference, neck circumference, and back length of your kitty and order a suit based on the measurements.
Don't guess lest you are utterly disappointed.
Can male cats wear recovery suit?
Sure. However, males will require suits that have a hole in the belly area for elimination. Those without will require close monitoring to catch the pet before he urinates on the suit.
How do you put a recovery suit on your cat?
First, place the head of the kitty in the loop of the suit.
Next, insert the arms/legs and finally close the Velcro straps at the rear.
Can a cat pee in a recovery suit?
Unfortunately yes. Most suits don't have big enough holes to allow for urination without your intervention. This means when your kitty needs to go potty, you will need to detach the Velcro at the rear.
If you are too late in doing so, the cat will pee on the thing.
The same can happen even for suits with rear holes. This mostly happens when the rear hole is too big and doesn't fit the kitty well.
Closing Thoughts
For cats, the period of healing after a surgical operation is the most challenging.
He could scratch himself or rub against something that will exacerbate the wound.
If the bandage comes off and exposes the wound, infections are bound to follow.
To avoid all this from happening, get your kitty a quality recovery suit.
Any choice from this list is worth your money. Choose the best product based on your wallet size, preference, and needs.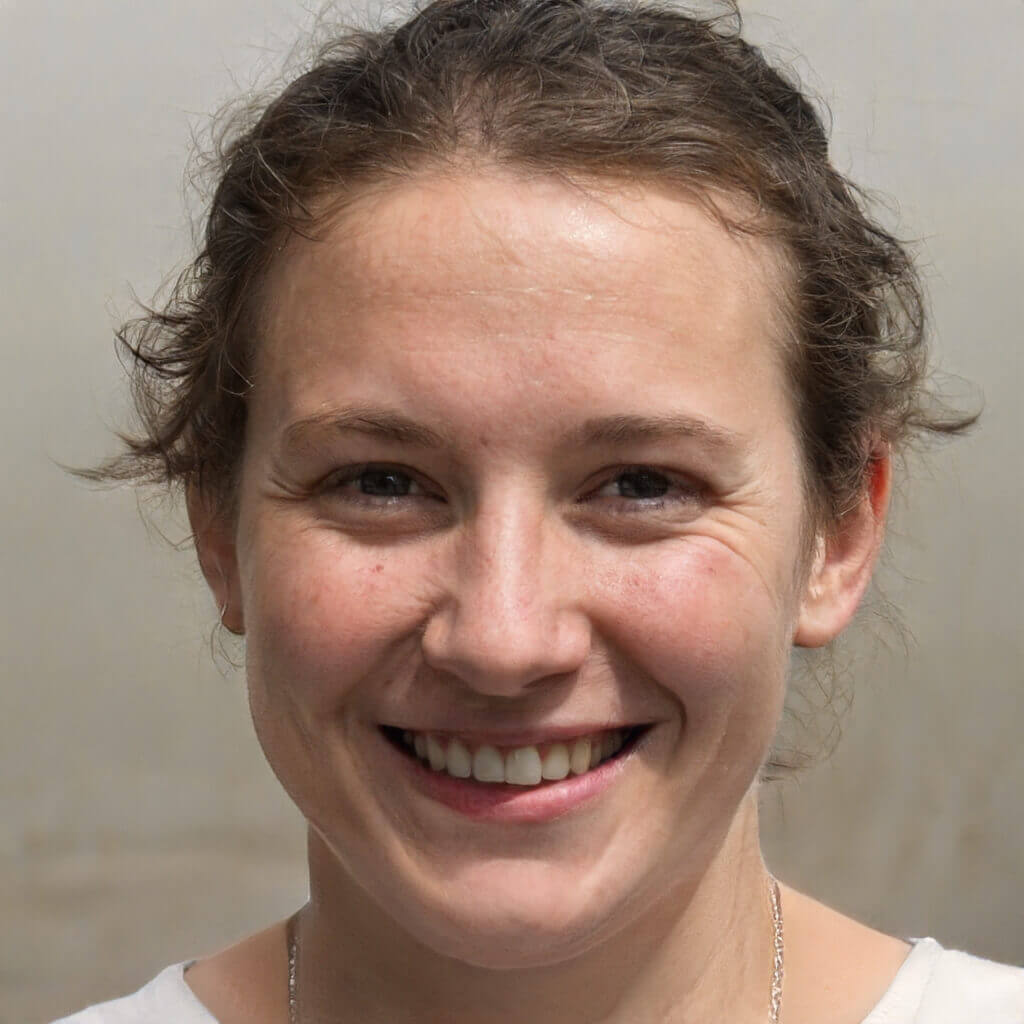 Hi! I am Eleanor Price. I started this website after my cat, Louie, almost died from a case of botulism (a type of food poisoning often caused by bacteria that grow on food items). Turned out that my cat's diet was the problem. I have made it my duty to provide the best information and recommendations about everything cat lovers need to know about their felines' health and wellbeing. My goal is to find the most informative content on anything feline-related and share it with fellow hardworking kitty lovers.