As an Amazon Associate, we may receive a small commission from qualifying purchases but at no extra cost to you.
Owning a cat has its good and bad sides. Having to deal with fur is one of the challenges you encounter with pet ownership.
The little hairs fall out and get on your clothes, upholstery, surfaces, and bed.
You have to constantly clean after the pet to keep your house neat. Sometimes, the fur gets matted and makes grooming a nightmare for you and the cat.
While cats don't enjoy playing in the water, they come in contact with dirt, dust, debris, and mud often. This can happen when they burrow into the earth to expose an anthill or when they roll on grass for some fun.
Since you care about the hygiene of your fur baby, you have to figure out how to get rid of the mats.
Clippers and scissors work but an easier and painless route would be to use a matted hair removal cream.
 If you are interested, we have listed 4 of our best matted cat hair removal creams in the market plus some helpful information about these products.
How Do Cat Hair Removal Creams Work?
Matted hair removal creams are essentially leave-in conditioners and work by softening and lubricating your pet's fur.
Ultimately, this protects the breakage of hair. It also minimizes static.
When applying a hair removal cream on your cat, it loosens the mats making it easy for you to brush the coat.
Hair removal creams work but they are not the only solution to the matting problem.
Don't expect magic results after months of not brushing your kitty's coat. You must develop a regular grooming routine to keep your pet's coat mat-free and healthy.
In addition to a solid grooming routine, you also want to bathe your cat periodically.
Bathing removes buildup from hair removal creams, removes loose hair, and keeps your cat's coat smoother.
By all means, do not overdo bathing but don't ignore it either.
Are they safe for cats?
To say that all hair removal creams in the market are cat-safe would be a lie.
Only those with safe ingredients are okay for your pet.
As you choose your product, only go for one with organic cat-safe ingredients.
What to look out for when choosing a cat hair removal cream
Your adorable feline buddy deserves only the best hair products. Before you shell out your cash for a matted hair removal cream, watch out for the following:
Ingredients: As mentioned, some detangler creams contain harmful ingredients for your pet. Stay away from things like dyes, alcohols, sulfates, phthalates, and detergents. If possible, choose natural ingredients always.
Perfume: Cats' sense of smell is intense. Some of the smells in detangler creams are overpowering for them.
Efficacy: You want a product that works fast, effectively, and doesn't leave any residue behind.
Best Matted Cat Hair Removal Cream
First up we have this cream detangler and shine from Cowboy Magic.
If you are looking for a no-rinse formula that works fast and effectively, this one is worth your money.
It is a deep conditioner that penetrates deep and gets rid of mats and knots. The formula is very powerful and works even on the most unruly of mats.
In addition to removing mats, Cowboy Magic moisturizes hair protecting it from drying out.
Many creams in the market are notorious for leaving a dried coat of hair after delivering its effects. Not this one. Your cat's coat will be matt-free, moisturized, as well as shiny.
Being a no-rinse formula, it makes grooming easy on your part. Just rub some on your cat's coat and leave it on for five minutes.
Do this after brushing the coat for a smooth and shiny look. The cream is safe for all coat types—long and short fur and can be used on both cats and dogs.
Pros
The cream doesn't contain water or alcohol
Doesn't dry your pet's hair
Takes a small amount to give good results
Its effects last longer than most products
Cons
Works slower for extremely matted fur. You'll have to exercise some patience here.
The John Paul Detangling Spray combines sweet almond oil, oatmeal, chamomile, tea tree extracts, and lavender to form a strong matte removal cream.
All these ingredients help soften mats so they can come off your kitty with ease.
To round up this powerful formula, the manufacturer includes panthenol to ensure a detangled and shiny coat of hair.
The detangling agents get to work as the essential oils soothe and calm your cat. The smell of the lavender leaves your cat smelling great.
This detangling spray delivers results within minutes. Simply apply a generous amount of the product to your cat's coat and brush his hair to get rid of tangles and mats.
For the best results, do this in-between baths to take advantage of wet hair.
Pros
The detangler doesn't leave a greasy or sticky residue after application
Removes tough knots and mats fast
Leaves your pet's hair nice and soft
Cons
Contains tree oil which is toxic for cats if ingested
Some cats and their owners find the lavender scent a little overpowering
Here's another best seller in the market in the mat removal category.
As the name suggests, the CatFresh cream utilizes oatmeal as its active ingredient. It makes hair elastic preventing damage from brushing and combing.
Oatmeal also works great at soothing an itchy scalp. To top it all, it has moisturizing properties as it contains vitamin B which retains moisture.
This formula also utilizes other ingredients to boost the health and appearance of your cat's hair. These include baking soda to remove bad odors from your pet's coat, chamomile, and vitamins A, D, and E for healthy and stronger fur.
CatFresh softens hair so that when you brush with a comb, you will easily get rid of the mats and tangles.
It also soothes irritations, removes flaky skin, cleanses like a shampoo, conditions, and deodorizes hair.
To use it, apply some on the cat's coat and brush through to remove mats. We love the fact that it is water-free, detergent-free, soap-free, and chemical-free.
Pros
A gentle formula that doesn't irritate the eyes and nose
pH balanced and thus safe for cats
Made in the USA according to the required compliant processes
Includes ingredients that boost the health of a pet's coat
Works effectively against mats
Cons
Doesn't give good results when it comes to matting. It does best as a conditioner.
The last one on the list, the Skout's Honor Probiotic Detangler works great in removing mats from cats as well.
It packs a punch in terms of mat removal ingredients. Avocado oil, omega-3s, and coconut oil boost the health of your pet's coat making him look and feel great.
The probiotics in the cream support the cat's natural defenses against itching, shedding, odor, infection, and dryness.
The best thing about this product is that it is 98% natural. It is free of paraben, soaps, and sulfates making it safe for your cat.
To make the deal even sweeter, this detangler works as a great deodorizer by getting rid of odor from your kitty's coat.
This cream will get down to the surface of the fur to remove mats and knots. Since it has natural ingredients only, you can leave it on.
Pros
98.5% detangling cream for the safety of pets
Combines de-matting with rehydrating your cat's coat, preventing infection, protecting it against hot spots, and keeping it shiny.
Each package comes with the Scouts Paw Pledge that gives you a chance to donate to shelters.
It is pH-balanced for cats
Contains oils that nourish hair keeping it healthy and shiny
The lavender spray makes your pet smell great
Cons
The design of the bottle requires you to hold with both hands to push the product out. If you are working alone, this can be a challenge.
The smell may be overwhelming to some cats
Too oily for certain cats
If you have a long-haired kitty at home, you must have dealt with matting at some point. You need all the products and tools to keep it at bay.
A good matted hair removal cream is one such product. It can change your grooming sessions for the better.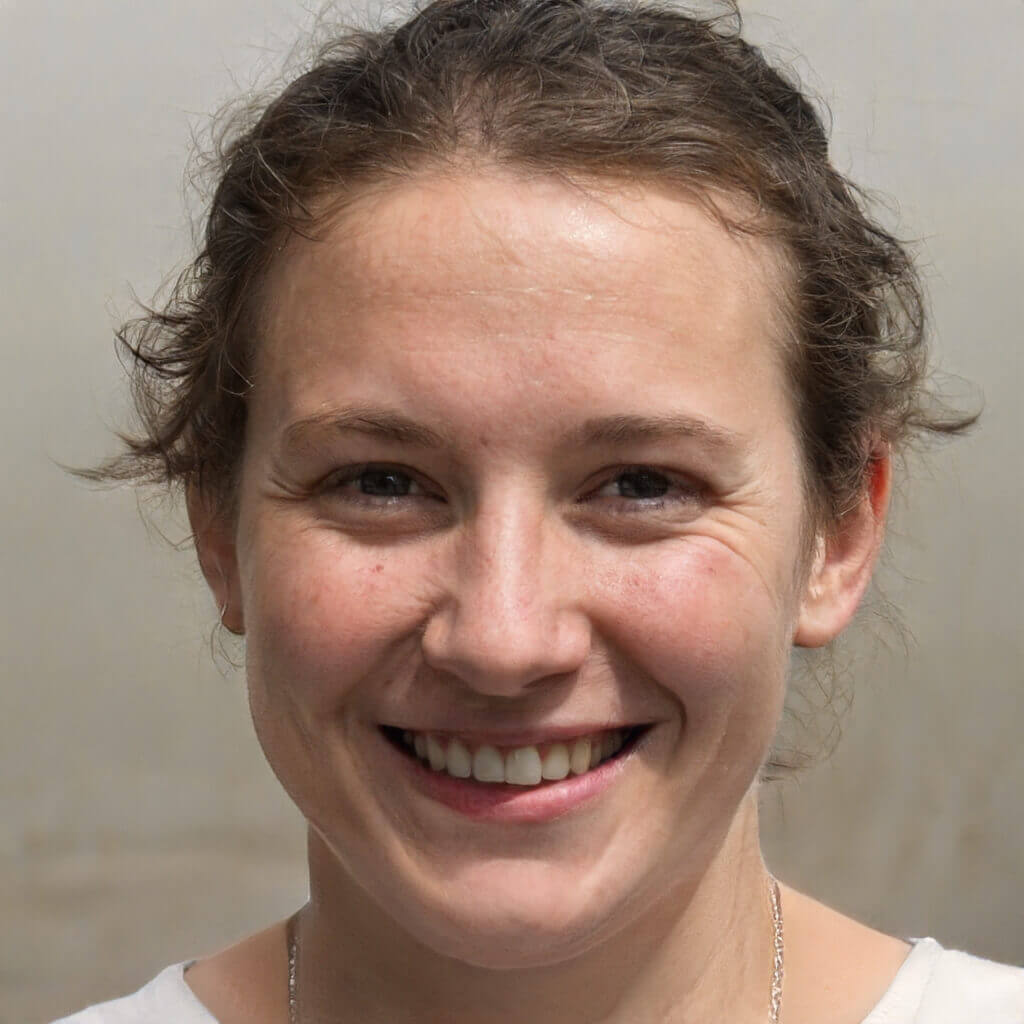 Hi! I am Eleanor Price. I started this website after my cat, Louie, almost died from a case of botulism (a type of food poisoning often caused by bacteria that grow on food items). Turned out that my cat's diet was the problem. I have made it my duty to provide the best information and recommendations about everything cat lovers need to know about their felines' health and wellbeing. My goal is to find the most informative content on anything feline-related and share it with fellow hardworking kitty lovers.