As an Amazon Associate, we may receive a small commission from qualifying purchases but at no extra cost to you.
One of the most captivating things about just any cat is the sweet little eyes. For a healthy cat, these are clear and bright.
Whether they are oval, round, almond-shaped, gold, green, or blue, a cat's eyes are striking and attention-grabbing.
Sadly, some cats have weepy and runny eyes with a crust around them. The crust bears a deep reddish-brown color that is unsightly, to say the least.
Most importantly, if it is allowed to stay in place, it could attract infections that you don't want.
As a pet parent of such a kitty, you need to know the best way to clean your kitty's eyes.
There are products in the market made to remove stains and kill bacteria and yeast found in the stains.
Here, we recommend five of our best cat tear stain removers.
Why Do Some Cats Have Tear Stains?
Cats are not known to cry tears. So, it can be baffling to see your beloved kitty with colored tear stains around her eyes.
Well, it turns out that felines do produce tears for various medical and emotional reasons.
For instance, if your kitty is scratched by another animal or has an eye irritation of sorts, her eyes will produce tears.
The same rings true for felines with upper respiratory infections and other medical conditions.
Tears stains occur if a cat's eye ducts do not properly drain tears. Several things can cause this including blocked ducts and abnormally-shaped eyes.
Additionally, the issue can also be linked to genetics. Some kitties have certain eye shapes that put them at risk for tear stains.
Do The Stains Go Away?
For pets that are genetically predisposed to excessive tear production, the shape of their eyes can only be surgically corrected.
Plastic surgery repositions the eyelids so they fit a little better and hopefully stop the overproduction of tears.
Certain products with antibiotics can eliminate the yeast that triggers the stain-forming pigment to come to action.
Food trials and medications can also alleviate the issue to a certain extent.
How You Clean the Stains
Dip a clean cotton ball in a quality stain remover and wipe it around your cat's eyes.
This will clean the existing stains and hopefully prevent others from forming by eliminating bacteria that cause staining. (The bacteria flourish in a damp area and multiply fast).
Repeat this once or twice a day for as long as your kitty has tear stains.
5 Best Cat Tear Stain Removers
Angel's Eyes Gentle Tear Stain Wipes are disposable wipes infused with some sort of a cat tear stain remover.
If you are looking for an easier way to remove tear stains, dried mucus, and other secretions from your kitty's face, this is the way to go.
All you have to do is grab one or two wipes and run them across your cat's face to get rid of stains. There is no rinsing required.
The wipes are pre-soaked in a natural, antibiotic-free stain-remover made in the United States with the highest safety standards.
No matter the age of the cat, you can safely trust the wipes.
Even PetMD recommends Angel's Eyes Gentle Tear Stain Wipes as an effective product against cat tear stains. That's how amazing it is.
Pros
Easiest stain removal method on this list
Doesn't require rinsing like other products on the market
Comes with Juniper berry for a wholesome solution to the cat tear stain issue
Uses natural ingredients that are free of antibiotics, preservatives, bleach, and other harmful products.
Cons
It is not as effective as stain removal powders and liquids
The Eye Envy Tear Stains Remover Starter Kit for Cats is another great product in the market right now.
It is made from natural ingredients that effectively and safely eliminate tear stains.
It doesn't contain things like peroxide, bleach, antibiotics, steroids, and other feline harmful products. Because of this, it is safe even for kittens.
This stain remover uses an astringent to kill off germs close to the hair shaft.
The colloidal silver in it (a natural mineral) minimizes the secretion of porphyrin which is what gives tear stains their reddish-brown color.
The kit comes with waffle-like application pads. Unlike cotton wool, these do not soak up the product.
Instead, they ensure the liquid is applied in the intended area. Additionally, they also exfoliate the area.
The kit is made to last 30-45 days which is a pretty long time. To make the deal sweeter, it doesn't require refrigeration at all.
The product is part of a 3-step process of eye stain removal in cats.
It is best used alongside the Eye Envy Tear Remover Stain Powder and the Eye Envy for the best results.
Pros
The stain remover only uses natural ingredients making it safe for all cats
Does not contain preservatives, bleach, Tylosin, peroxide, and other harsh chemicals
Utilizes a natural astringent to reach the root of the hair shafts
Comes with application pads that do a good job of getting the product on your cat and exfoliating her skin in the process
Cons
If you have some extra coins to spare, you can get the Bodhi Dog Natural Tear Eye Stain Remover.
Like most products here, it is made of only natural ingredients and thus safe for your cat.
It has things like lavender oil and lemongrass both of which have tremendous anti-bacterial and anti-inflammatory properties.
The remover comes in recyclable, eco-friendly packaging which is a pretty big deal.
The remover is applied to the targeted area and rinsed to eliminate stains.
Sure, it is expensive but it is worth your money.
Pros
It is non-toxic and free from parabens and alcohol
The remover is cruelty-free and comes in an attractive eco-friendly and recyclable packaging
The manufacturer offers a 100% money-back guarantee
Comes in a large 8-ounce bottle
Cons
Has a strong smell that may irritate some cats
HAPIPET Eye Wipes are pre-soaked in a natural stain remover. They are effective in removing tear stains from a cat.
The patches are non-woven and abundant in plant extracts. Not only do they wipe away stubborn stains but they do that in a safe and non-irritating way.
The good thing is that they are portable. Bring them with you as you take a trip with your kitty.
When you want to use them, simply pull out one or two patches and wipe the area around your cat's eyes.
You don't need to rinse the product. Besides the eyes, you can use the wipes on any part of the cat's body including the paws, mouth, nose, and butt.
Pros
Cons
Has a strong chemical smell
Not as effective as the manufacturer claims
This tear stain removal from Arava is also great at removing stains from your cat.
We love it because it uses natural and hypoallergenic ingredients. These include wild yam, Dead Sea minerals, and euphrasia.
It is also pretty good at its job. You will see big changes within a couple of days of using it.
Arava's eye stain remover uses 26 Dead Sea ingredients that remove existing stains around your kitty's eyes and mouth.
It also prevents more tears and saliva stains from appearing on her face.
To use it, dab on the top of the bottle with a cotton swab or piece of cloth and apply it on your cat's area around the eyes.
Let it sit for one hour and then wipe it away. The product is available in a 4.8-ounce bottle and has a sticky, non-smelly consistency.
Pros
Very effective and produces impressive results in a couple of days
Uses 100% natural ingredients
It possesses anti-inflammatory, anti-bacterial, and hypoallergenic properties
Comes with a 30-day satisfaction guarantee
Cons
It has a high price point
Needs to be wiped off after an hour
There it is – the list of the 5 best cat tear stain removers.
If your cat is always producing tears that have discolored her skin, grab one of these products as soon as you can.
Follow the instructions given to the letter and transform your kitty's face once again.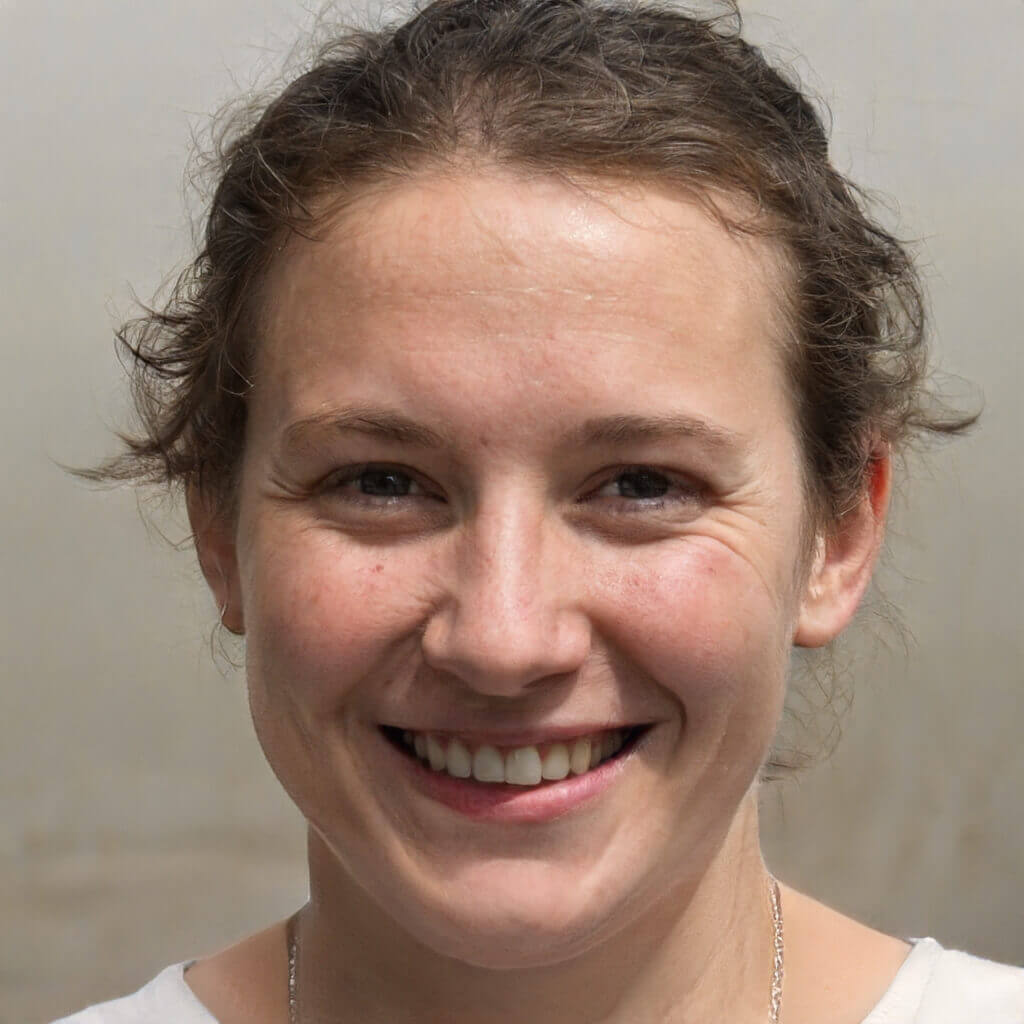 Hi! I am Eleanor Price. I started this website after my cat, Louie, almost died from a case of botulism (a type of food poisoning often caused by bacteria that grow on food items). Turned out that my cat's diet was the problem. I have made it my duty to provide the best information and recommendations about everything cat lovers need to know about their felines' health and wellbeing. My goal is to find the most informative content on anything feline-related and share it with fellow hardworking kitty lovers.