As an Amazon Associate, we may receive a small commission from qualifying purchases but at no extra cost to you.
Traveling with pets, especially cats, is no easy task. These little feisty creatures can be very anxious when placed in a moving vehicle or plane. They get restless, irritated, and can easily jump out of the window.
Fortunately, cat manufacturers have come up with carriers to make life a little less of a hassle for you—carriers that are equipped with features that enhance the travel for both you and your adorable kitty. And one type of cat carrier that we often recommend for cat parents who plan or love to travel long distances are cat carriers with litter boxes. As their name suggest, these are carriers that include litter boxes or are spacious enough to easily fit litter boxes in.
If you are going for a long-distance travel and you don't intend to stop regularly to allow your cat to do his business when necessary, these are the types of cat carriers that you need. The carriers allow your cat to do her business whenever she deems necessary, reducing stress and discomfort. This means that you don't have to worry about your cat pooping on your car seats nor do you have to pull over from time to time to let your fur baby out in a bid to avoid accidents. You and your feline companion will relax and enjoy the view when driving instead of having to constantly check your pet's behavior during the trip.
Additionally, most of these carriers are often larger in size compared to normal carriers. Therefore, they provide extra room and ventilation, allowing your cat to relax and feel less anxious about the journey (remember that cats don't like to feel trapped). Another benefit of cat carriers with litter boxes is the cost-saving factor: you don't need to buy a carrier and litter box separately.
Best Cat Carriers with Litter Boxes: Our Top 10 Picks
Whether you are looking for a cat carrier litter box combo for traveling purposes or just want one for home use, here is a list of the best options in the market today:
There is a reason the Necoichi Portabble Series appears at the top of our list. It really is a great product for cat owners who are always on the road with their feline friends. The word "Necoichi" is Japanese for "cats first" and you bet it fulfills that in more ways than one. The carrier measures 31.5 x 20.1 x 20.1 inches, making it one of the largest products in its category. If you have a giant fur baby or have two or more of them, the carrier is a perfect fit for you. The front of the carrier has a roll-up mesh while the sides come with windows. These not only offer incredible visibility but they help with ventilation as well. To stop a mischievous cat from slipping out, the carrier boasts zipper locks. That's not all; you have a waterproof fleece cover and a storage bag. What a package!
Just from the name, you already know that this cat carrier is a good product to have while taking a road trip with your cat. It is designed to keep her comfortable the entire time you are on the road. For one, the bottom of the carrier is lined with a velvet material. This alone will go a long way in ensuring that your baby has a good traveling experience. The material is machine washable which means less work for you.
Pet Fit For Life comes with a collapsible litter box, a collapsible water bowl, and a teaser toy. It is also fortified with two clear window screens so your kitty will always see you and hence stay calm. With two handles at the top, transporting the carrier is very easy. Finally, the product is made in both medium and large versions and is ideal for big and small cats.
CHEERING PET, Stress Free Cat Carrier also happens to be a wonderful product to consider as a cat owner. It is particularly a great fit for people with space limitations as it can easily pop up and flatten down and thus doesn't need much storage space.
The carrier has a collapsible litter box to help you stay on top of the mess. For pet owners with two cats at home, this carrier is big enough to accommodate both of them. It is also worth mentioning that the material of construction is tough 600 Oxford fabric as well as a sturdy steel wire frame. No matter how aggressive the cat is, the carrier will not easily break.
With the Kitty Obsession All-in-One Cat Carrier, rest assured of a peaceful travel experience with your cat every time. One look at it and you'll know it is a cat paradise of sorts. Basically, this is a bag carrier made with durable fabric. It has multiple compartments each with a unique function. There's a comfortable pad with faux fur from where your cat stays throughout the trip. You also get a portable litter box storage area, food and water containers, trash bags, and a scooper. All the pockets are labeled to enhance organization.
Prutapet cat Carrier measures 24 x 16.5 x 16.5 inches and is perfect for a big kitty or multiple kitties. Not only does it have plenty of room, but it can hold up to a weight of 55 pounds. This is more than enough for pretty much all cat sizes. It is made from a strong steel frame and 600D oxford fabric and you can trust it to be sturdy and durable. This one also takes safety to the next level, thanks to the safety buckles that can be connected to the car's safety belt. The package comes with the carrier itself, a collapsible water bowl, and a litter box.
This easy-to-fold and portable cat carrier from Mispace also qualifies to be on our list for a number of reasons. Like most products here, it boasts a thick Oxford cloth and steel construction. This makes it incredibly durable and tough. It can withstand repeated scratching and tearing from cats of all sizes. The design itself is also very impressive. Your cat has two front and rear openings for convenience and a high-strength mesh to let the air in. The carrier is divided into two spacious parts each with a mat below and a detachable fine at the top. It can be easily folded and stored away in a matter of minutes if not seconds.
Keep your cat comfortable and happy on a road trip with the Confote Collapsible Cat Carrier. He will absolutely enjoy the spacious lounging compartment and will have plenty of room to move around, eat, sleep, and even play. The carrier has two mesh sides to ensure your baby can see you at all times. The side windows can also be rolled-up to adjust the view. The kitten box is designed to fit into your car seat so you don't have a hard time securing the carrier on your car.
Whether you are looking for comfort, practicability, convenience, and effectiveness, this portable cat carrier from porayhut Mispace has got it all. The compartment is spacious and divided into two. A strong Oxford cloth separates the compartments. If you have two cats, each can occupy a compartment. Speaking of Oxford, the whole carrier utilizes the said material. If you know Oxford, it is a very strong material. No amount of feline scratching or tearing can compromise its integrity. Besides being strong and spacious, this carrier is very portable and foldable. You can bring it with you when you go camping, to the park, to the beach, shopping, or anywhere else for that matter.
If you have a cat that loves to live under the bed, inside a closet or somewhere quiet or dark, this is the carrier to get her. It comes with a litter box to help your cat do her business during your trip and it is also spacious enough (measuring 26.4"X17.7"X21.5") to allow your kitty move and lounge freely. It features a double-layer litter mat and a litter scoop to help you gather your cat's litter with ease. And to ensure that your cat gets ample ventilation throughout your trip, the carrier features mesh opening near the top to allow fresh air and some light in. The mesh opening also helps prevent any foul smell from the litter box from piling up in the carrier. There is also a pocket on the left of the carrier where you can stuff other kitty accessories.
Finally, if the products we've reviewed so far don't come with litter boxes that suits your cat, you are free to buy a separate carrier and litter box. In such a case, we recommend cat carriers with enough spaces to fit your pet and her litter box. And one cat carrier that we recommend for cat owners looking for spacious carries is this Expandable Airline Approved cat carrier from Swing Paws Pets. It features expandable wings or 4-way expansion capability that significantly increases the size of the enclosure. This gives it the versatility to match your space needs: for adding a litter box and giving your cat enough room for lounging. It is also features mesh windows to keep your feline friend ventilated throughout the journey. Finally, it is TSA airline approved and comes with removable fleece pad that can be machine-washed, making it easy to clean and maintain.
Getting the Most of Your Cat Carrier with Litter Box
Generally, cats hate any kind of change to their routines and tend to take time to adjust to new things. So, there are a few tips and tricks that you need to keep in mind to help your cat not only adapt to the new carrier but also feel as comfortable as you are during the trip:
Ensure that you cat feels safe in the carrier before you hit the road. We recommend introducing your cat to the carrier and allowing her to investigate it a few days before your trip. And if it is the first time that you are riding with your cat, introduce her to the car as well so that she can get a chance of rubbing her scents on the seats. This can also help her feel more relaxed during the journey.
While your cat may feel safe and comfortable in the carrier, she may only prefer to do her business in a normal litter box. If anything, it is usually hard for many cats to use litter boxes in moving cars. To help your cat get used to such litter boxes, we recommend having a couple of test drives with your feline companion before the day of the trip.
To ensure that everyone is safe during your trip, strive to keep your cat inside the carrier at all times. If possible attach the carrier via a seatbelt to prevent potential accidents.
The carrier should be well ventilated throughout your trip. So, don't pile up clothes or things near the mesh window.
Considering that you will have to clean the carrier regularly—ideally before and right after your trip, choose a cat carrier with litter box that is easy to clean and maintain. We highly recommend cat carrier options with removable padding that you can seamlessly throw in your laundry with a pet-safe detergent.
Conclusion
A cat carrier with litter box is a good tool to have for all cat owners. There will always be a reason to leave the house with your cat. What better way than having a secure and comfortable carrier to carry him in? The benefits of using one are numerous— a built-in litter box to offer clean and odorless travel, extra space, and good ventilation will all go a long way in making your kitty feel more at home.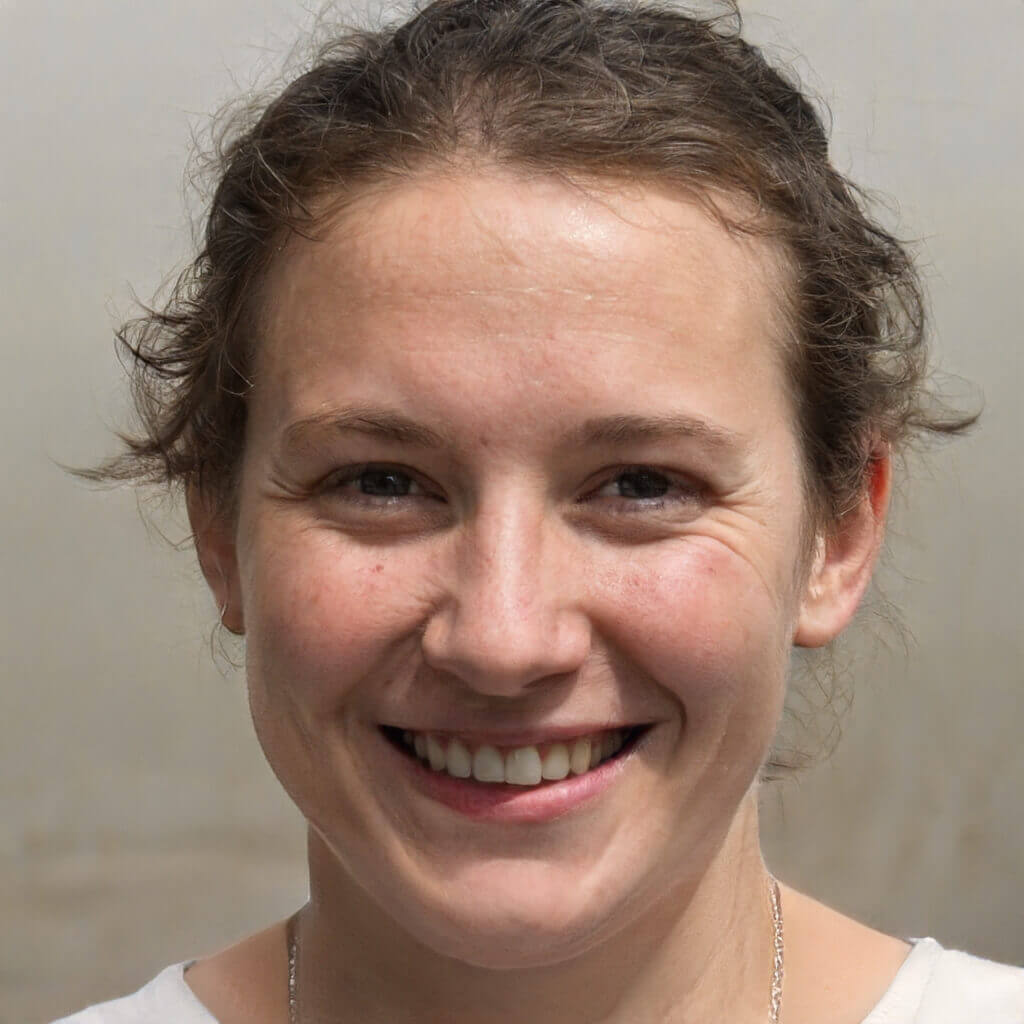 Hi! I am Eleanor Price. I started this website after my cat, Louie, almost died from a case of botulism (a type of food poisoning often caused by bacteria that grow on food items). Turned out that my cat's diet was the problem. I have made it my duty to provide the best information and recommendations about everything cat lovers need to know about their felines' health and wellbeing. My goal is to find the most informative content on anything feline-related and share it with fellow hardworking kitty lovers.