Every cat owner is always looking for ways to make the life of their feline babies more comfortable, luxurious, and fun. With high perches, scratching posts, snuggly condos, and safe hammocks, a cat tree is a great piece of furniture to have.
For those of you with multiple cats at home, you don't have to shell your coins for several cat trees to make your babies happy. The market abounds with different cat tree options for multiple cats. The trick is knowing where to buy the right product.
First things first, let's address one of the most common concerns among kitty owners when it comes to cat trees for multiple cats: can cats comfortably share a cat tree? While cats don't like to share many things, they can comfortably share a cat tree. In particular, if the tree comes with multiple perches that are positioned at varying heights, there shouldn't be any issue because each cat will have a place to perch.
Some cats will display dominance behaviors by preferring to relax on the highest perches but majority usually allow one another to be fairly close together on different perches. The only part of a cat tree that cats may not be comfortable to share is the scratching post or area. So, to ensure that everyone is happy, consider having one more scratching post or area in the house—preferably in different locations.
The Best Cat Trees for Multiple Cats: Our top 15 Picks
Your adorable cats will have a blast playing, lounging, or snoozing on the Furhaven pet cat tree. It comes with two enclosed cat doors that are separate from each other. The tree has a dangling mouse toy, a cat-IQ busy box, a dangling ball, sisal scratching posts, and springy-wand ball cat toys. While one of your babies is enjoying a good stretch on the upper perch, another one can relax in one of the private kitty condos. Others can play with the dangling mouse toy and the Cat-IQ busy box.
The tree boasts a sturdy and stable base that can handle intense play and rest of up to 18 lbs. (8kg). All the shelves on the tree are covered with a soft fabric for ultimate comfort. The cat houses are not created equal—they come in different sizes to fit different needs. To round things up, the cat tree is easy to clean. All you have to do is wipe it with a damp cloth or vacuum it occasionally.
If you have two or more cats at home, you might want to get them a lounging tree with varied options. Go Pet Club Cat Tree has hammocks, baskets, ledges, caves, and a roll-up tube, so it is the true definition of cat luxury. All the perches have raised edges to keep your feline friend from falling over. To make the tree even more comfortable is a faux fur fabric that is so soft and warm to lie on. As long as you have cats that are not territorial, this tree is truly a great for a multi-cat household.
The Kitty City Claw Mega Kit is an interesting cat kit that fits well with a multi-cat household. This one is not your typical cat tree but has all the features of a fun playhouse. Whether it is jumping, snoozing, lounging, scratching, or playing, this cat tree is a giant playhouse. Its main selling point, though, is its lightweight construction. When you compare it with other products in the market, this one wins in terms of portability. You can move it from spot to spot with no effort at all. The only disadvantage is that it can be too light for big cats.
Large cats need an equally big cat tree. The Armarkat comes with plenty of room. Not only is it perfect for a big cat in terms of space but it is also very sturdy. It holds up well to leaping, jumping, intense playtime, and other tactics from a big cat. The tree measures 72 inches and is fitted with plenty of nooks and crannies for your baby to enjoy himself. Whether he wants to take a nap, lounge, snooze, or play, the tree will offer him the best experience ever.
If you want a cat tree that is not only practical but luxurious as well, the BEWISHOME Multi-Level Tree Condo fits the description. The entire thing is covered in a gray plush cover giving it an elegant look. As for practicability, it comes with everything a good cat tree needs. Each one of your cats will always find something to do on the tree. There are luxurious condos, high perches, baskets, sisal scratching posts, dangling toys, and other platforms. The cats can climb down without causing a disturbance to the ones sleeping on the condos. The best part about the cat tree is that it is very easy to assemble.
The PAWZ Road Cat Tree is cozy, wide, and fun cat playhouse. Thanks to its reinforced base, it is hands down one of the sturdiest products in the market. Your cute feline babies can curl up in cozy and private condos that offer a great sense of security. They can also lounge on the extra-large top perch or sharpen their claws on the poles. The levels are covered with plush fabric that can be easily removed for washing.
This multi-level cozy cat tree from rabbitgoo is also another bestseller on Amazon. Made using P2-grade particles, it is a very sturdy product. This is good news for pet parents with more than one cat. You can rest easy knowing that your fur babies will not tip the tree and get hurt in the process. What's more, this tree comes with multiple spots for lounging, playing, sleeping, and jumping. Its hammock is deep and luxurious and its cradle cozier than the rest.
The SUPERJARE Cat Tree comes with a plush padded-condo right at the bottom level. Your cats can hide in there and snooze away. There's also another condo at the top level that is much larger and padded with the same plush fabric. If one of your kitties is bigger in size, the top bed would be ideal for them. The tree is also equipped with a dangling ball for awesome playtime.
If you own two or more feline friends each weighing 15-20 pounds, the FEANDREA Cat Tree will cater to all their needs. The platform is wide enough to fit such a massive cat. Not only is there a lot of room, but both your babies will also fit into one of the hideaway condos. The cat tree is impressively sturdy. When your cats jump from the top, it will not tip over and hurt them. From a sisal-covered scratching post to a dual condo to a feeder bowl, and an activity tower, this product is the ultimate cat playhouse.
Hey-brother Multi-Level Cat Tree is a cozy choice for homes with multiple cats or those with one mischievous feline buddy. Like most products here, the design is multi-tier. That means it comes in a number of levels all with different spots to rest, scratch, sleep, or play. Each layer encourages the cat to climb higher and explore what is up above with very little effort. With two spacious, cozy, and private cots, your babies will have no reason to fight with each other. The hammock acts as an additional resting spot for houses with multiple cats. When it's time to play, the suspended ball-shaped toys will hold any cat's attention for hours on end.
Most cat trees are designed with comfort and safety in mind. Manufacturers never really prioritize looks unless, of course, you get your hand on the Vesper Cat Tree with a high base. It comes in three levels each with a tiny memory foam cushion. The unit is not really covered in plush fabric but it is still as practical as the rest of the products on this list. Feel free to hang toys from the top-level to give your cat a deeper experience during his playtime. When he feels like snoozing, he is likely to curl up in the cave-like zone and go to slumberland.
This cat tree model is pretty unique. Essentially, it is a massive tree built using a total of 5 building blocks. The KATRIS modular system assembles the blocks that come together like the old game of Tetris. When you make an order, you will get 5 blocks that need to be assembled to a climber, tree, or any cat furniture you can dream of. Each piece is very durable and can support up to 300 pounds. You have the option of choosing a colorful option or one of the neutral colors including natural wood, beige, and black.
The Amazon Basics Cat Condo Tree is an affordable choice out there. Make no mistake though… it is one of the very best in its category. The bottom and lower levels are fitted with enough surfaces and tools for maximum cat play. The tree has two elevated perches. Your fur babies will love lounging on them and watching their surroundings. When they get tired, they can rest on one of the cozy club condos. The poles are covered with jute making them great sharpening tools. This cat tree is large, making it perfect for large kitties. Finally, the assembly is simple and straightforward.
The TRIXIE Belorado Adjustable Cat Tree is hands down one of the tallest in the market. What this means is that it has endless spots to perch on. Your babies will be spoiled for choice when utilizing the elegant piece of furniture. This tree has enough space and is stable enough to hold 5-6 cats.
The perching locations are appropriately-sized and evenly-spaced so that your cats don't fight for space. We absolutely love that the two condos are plush lines and offer a ton of privacy. That's not all: you can safely secure this cat tree to your ceiling using the top pillar. The pillar is spring-loaded and you don't require any tool to do this.
The last item on our list today is the Made4Pets Modern Cat Tree. Despite being on the bottom of our list, this cat tree is worth every penny. What makes it good for multiple cats is the fact that it is equipped with plenty of spots. It is a multi-level design with everything from safe condos for sleep time, play spots, and a cushioned perch for relaxing. Your babies can nap in the enclosed cube cave or the dangling hammock depending on their preference. The rest can be busy climbing or jumping up and down the levels through the hole.
Are Cat Trees For Multiple Cats Worth Investing In?
If you don't have enough shelving or window perches for your kitties, a cat tree that can cater for multiple cats makes a lot of sense, especially if you are on a tight budget but still want to make your fur babies happy. Besides, getting your kitties a cat tree they can relax on come with other several perks, including:
Eliminates Boredom: A cat tree offers a fantastic place for your kitties to burn off excess energy by climbing, hiding, jumping (from one level to another), scratching, and chasing one another.
Provides A Feeling Of Safety and Security: Most cats feel safer when they are high off the ground. They also love having private little spaces where they can run to and hide when they are scared or an area where they can see their environments better and get forewarned of any threats. The multi-level design of cat trees allows cats to embrace their love for secure, private, and higher spaces.
Perfect Solution for Timid Cats: If you have a timid cat, a cat tree can help him stay in the same room as the rest of your family instead of hiding behind the furniture. He will have an opportunity to hide in the condos but still be with the rest of the family. This way, he can slowly become comfortable socializing. A cat tree may also be useful for rescue cats that have had bad past experiences and needs secure places they can call their own and feel 100% safe in.
Besides the above benefits, some cat trees feature hanging toys, sleeping pods, and scratching posts. All things considered, therefore, investing in a cat tree for your precious kitties is a win-win situation for you and your felines.
Choosing the Best Cat Trees for Multiple Cats
Like other kitty products, not all cat tree brands are created equal. Features and specifications vary based on material used, cat activities, available space, size, and personal style. When looking for a cat tree for your kitties, here are some of the most important factors to keep in mind:
A. Material of Construction
In the past few years, cat trees were made with materials that weren't safe for cats—and a perfect example is PVC. While PVC is not toxic to cats in itself, the materials used in its treatment can be toxic to your feline friend. For your kitty's safety, avoid cat trees that are constructed with PVC or treated with any chemical that can be toxic to cats. Such chemicals include formaldehyde, lead, and BPA.
We highly recommend cat trees that are constructed with sisal because sisal is biodegradable and sustainable. It is also rough and feels like a tree bark, making it a perfect scratching surface for felines.
B. Sturdiness
A cat tree that wobbles a lot or one that topples when your cats jump on it is going to frighten or even hurt your cats. Even worse, once a cat perceives something as dangerous to him, he will usually avoid it like plague. So, when choosing a cat tree for your cats, ensure that it is constructed with heavy-duty materials and comes with a wider base and sturdy connections.
C. Your Cat's Size
Larger cat breeds are heavier and bigger, so they will need perches that are big enough for them to nap comfortably. The steps, ramps, condos, and any other feature that comes with the cat tree should also be wide enough.
D. Available Space
Before settling on a cat tree, ensure that you have enough space in your home that can accommodate it. If you have a limited space, for instance, opt for cat trees that can fit in the available space. There are many cat trees that aren't as tall but still come with a lot of amazing features, including condos, scratching posts, and hanging toys.
E. Height
The best cat trees for multiple cats are those that are as high as possible. For ordinary cats, consider going for 5-6 feet tall cat trees. For kittens, less than 2 feet tall will suffice. A cat tree that is 5-6 feet will offer an excellent vantage point for your cats. It will also provide your feline companions lots of climbing fun.
Most importantly, keep your cats' proclivity for heights in mind. If they like to perch on highest points in the house, then you need to get them taller cat trees. On the flip side, if they are afraid of heights, a considerably shorter cat tree will work just perfectly.
F. Open vs. Closed platforms
Cat trees come with either open or closed platforms or a combination of both. Go for what is best for your cat. You can always guess whether your cats have preference for one over others by watching where they love to spend their time. If they love to sleep in the middle of the floor, they are more likely to fall in love with a cat tree with open platforms. And if they like to spend most of their time under the tables and chairs, a closed cat tree will suffice. If you choose a cat tree with close platform, just ensure that it is sized appropriately so that your kitties will want to use it regularly.
G. Scratching Surfaces
Another important feature to prioritize when buying cat trees for multiple cats is the presence of several scratching surfaces. Scratching surfaces will provide a good stretch and light exercise for your kitties as well as help them clean or sharpen their claws. Depending on the brand, scratching surfaces can either be wall or post form. Go for what suits your cats best.
H. Age
Older cats are not only less active but also less energetic. Accordingly, they will be less inclined to climb and jump on higher surfaces. When choosing a cat tree for older felines, therefore, go for options that come with features that are best suited for your senior cats' needs. These include ramps or small steps for easier access and plenty of room for your cats to lie comfortably without worrying about having to balance or curl up. Cat trees for elderly cats should also be sturdier and stable to prevent balance-related accidents, which could result in injury or loss of confidence.
I. Extra Features
Besides scratching surfaces and condos, it makes more financial sense to choose a cat tree with extra features like dangling toys, hammocks for lounging, ropes for active play, several perches, or tunnels. All these will add to the element of fun for your kitties.
Tips for Getting the Most of a Cat Tree for Multiple Cats
Here are other factors to keep in mind if you want to get the most out of a cat tree for your kitties:
A. Location
Consider putting the cat tree next to the window to give your cats a perfect view of the outside environment. Being able to watch the world around them go by not entertains your cats but also stimulates their senses. Alternatively, put the cat tree in an area where your cat loves to relax. If your kitties love watching birds in your backyard, consider putting the cat tree in the conservatory. And if your cats love being around your family members, then even the living room will do.
B. Introducing the Cat Tree to Your Kitties
Most cats tend to be cautious in their approach to new objects in their spaces. So, it may take some time for your cats to get used to the new tree you just purchased. Here are a few tips you can leverage to make them adjust to the new cat tree:
Put some of their favorite toys on one of the ledges
Play with your cats near the tree
Sprinkle catnip onto the tree (this may not work if your cats don't show any reaction to catnip)
Gently encourage and praise your kitties when they are using the cat tree to install confidence and feeling of safety in them.
C. Discourage your children from playing with the cat tree
Some children may be tempted to climb the tree once in a while, particularly if it is tall enough. This is not recommended, so consider teaching them to leave the tree alone and to avoid playing with other feline furniture and toys.
Conclusion
Cats are creatures of comfort. They don't mind having a playhouse from where they can rest their head, sit around looking pretty, scratch their claws, and play a little. A cat tree for multiple cats will blow your kitties' minds. They will hardly leave it unless they have to. Any of the cat trees we have included on our list will make your cats happy and enhance the quality of their lives and well-being.
But always remember that nobody knows your kitties better than you do. So, take your time to observe them and take note of where they like to lounge, scratch, climb etc, and use your findings to make an informed decision. Because the cat tree will be placed in your home, consider balancing your preferences with your felines' to choose a product that everybody enjoys.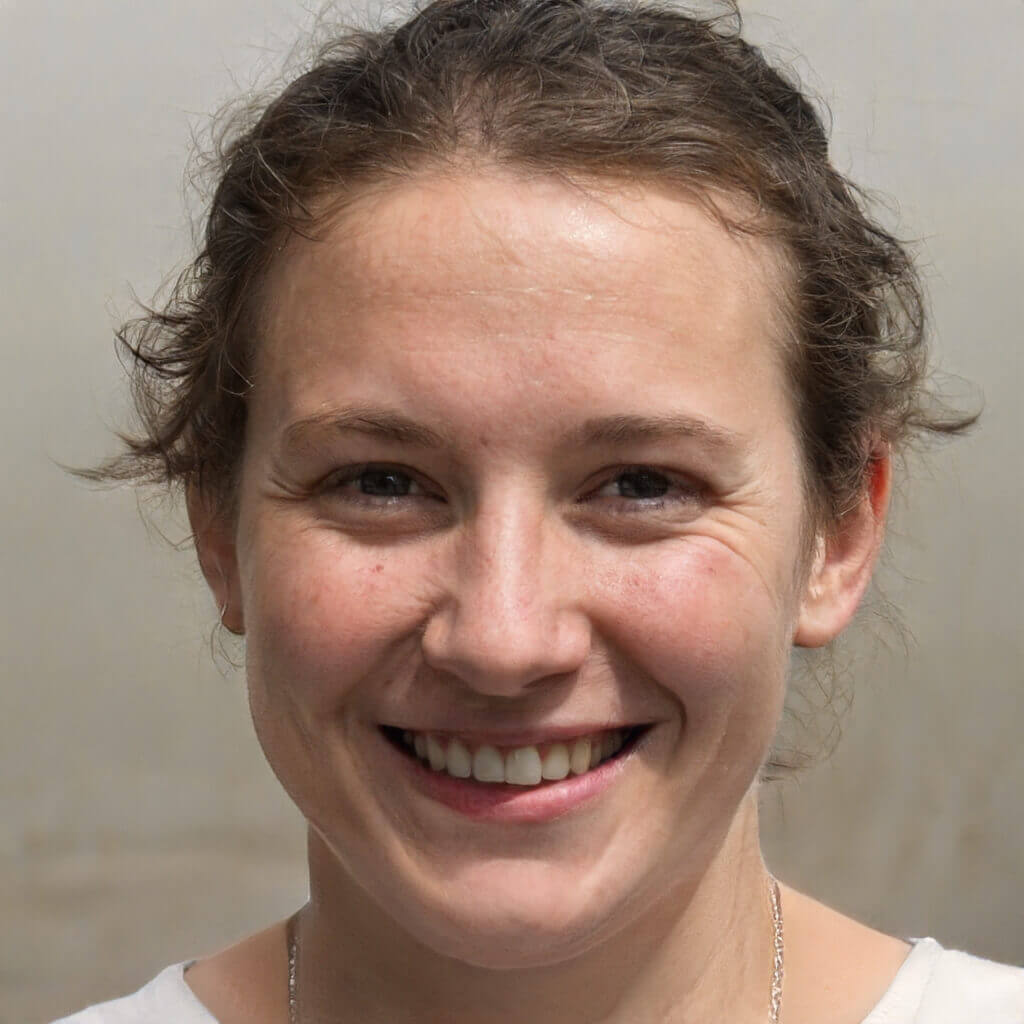 Hi! I am Eleanor Price. I started this website after my cat, Louie, almost died from a case of botulism (a type of food poisoning often caused by bacteria that grow on food items). Turned out that my cat's diet was the problem. I have made it my duty to provide the best information and recommendations about everything cat lovers need to know about their felines' health and wellbeing. My goal is to find the most informative content on anything feline-related and share it with fellow hardworking kitty lovers.