As an Amazon Associate, we may receive a small commission from qualifying purchases but at no extra cost to you.
Cats spend their free time doing a number of things, one of which is scratching.
If a kitty is bored, he will not start making noise and bringing down fences as his distant canine relatives often do.
Instead, he will find the nearest tree, carpet, sofa, or any other rough surface and begin digging into it with his claws.
It's just one of those instinctive behaviors for him. He also scratches to feel good and keep up with nail grooming.
If your cat has ever scratched you accidentally, you know that the pain can be debilitating.
Trimming is obviously the best way to keep the nails short and harmless. However, scratching can also help dull claws to a greater extent.
See, a cat has both sharp and long nails. Clipping takes care of the latter issue.
Scratching, on the other hand, dulls sharp claws by getting rid of the dead nails that pop out of a cat's claws. It also files the nails and evens things out.
Most cat owners are concerned when their cat exhibits this behavior. Understandably so, most cats use furniture, rugs, shoes, and walls to fulfill their need to scratch.
No one is okay with watching by as their cat tears everything apart in the house in the name of letting him be a cat.
This is where a good scratcher comes in. It helps a cat wear down his nails and dull them ultimately keeping them healthy.
Here's a list of the best scratchers that dull claws.
The SmartCat Ultimate Scratching Post is an instant classic.
Standing at an upright position with natural sisal covered all around it, it looks elegant, sturdy, and subtle.
The minute you bring it home, your cat will be over it.
The sisal covering the wooden post is durable and tough.
Even if your fur baby has feral tendencies, the post will fulfill his intense instinct to scratch.
The pillar is 32 inches high and offers plenty of space for a cat to stretch, play, and scratch.
It is fitted with a heavy and sturdy base to ensure it doesn't wobble or topple over.
The PetFusion 3-Sided Cat Scratching Post is a uniquely-designed scratcher that stimulates felines to scratch.
As the name suggests, it is 3-sided. Not only does this give your kitty more options to play with but he can also assume both vertical and horizontal positions for the best experience.
The entire thing is made from recycled carbon and non-toxic glue.
Both materials have been known to be cat-safe.
The cubby hole in the middle makes for a great hideout and private area for your adorable feline buddy.
He can also stretch and scratch on the curves.
If you are in the market for something other than the traditional straight horizontal scratching post, the Animals Favorite Scratcher fits the description.
Featuring a curvy design, it is one of the most modern and elegant scratchers out there.
Whether he wants to flex, dull his claws, or simply lie down, the post can do it all.
It is covered with natural sisal that your baby can scratch on rather than on your prized possessions.
Made from non-toxic and recycled materials, you can trust the safety of this product.
Give your pet a chance at letting some energy off with this cat-scratching post from Amazon Basics.
It is a single vertical pillar that is 32 inches high and has a 16 x 16-inch sturdy base.
The post may look simple but the construction is pretty durable.
Like other scratchers, it has natural jute fiber wrapped around it to keep your fur baby from tearing into your curtains and furniture.
The manufacturer even added a replaceable dangling toy to enhance play for your escape artist.
Who said a cat can only scratch in straight wooden posts?
This beautiful cat scratcher lounge from PetFusion goes to show that you can get creative with these things.
If you are looking for something more than the ordinary, this is the perfect product for you.
Not only is it easy on the eyes but this scratcher is also natural and eco-friendly.
It is made from recycled cardboard and glued together using non-toxic corn starch. Both materials are completely safe for your pet.
To attract him to the lounge, add some catnip on there.
The curves on the lounge will motivate him to get his claws out and scratch away.
Its design is perfect for kitties that prefer scratching on the floor to reaching up to vertical posts.
Besides dulling his claws, your baby can stretch and take naps in there.
The best thing about this lounge is that it can be flipped over for more months of service.
GooFoto Cat Scratcher is yet another great curved scratching tool for dulling claws.
Any dead skin and sharp claws will be made smooth by the power of this sufficiently textured corrugated cardboard.
It features a reversible honeycomb sandwich design which is unlike most products on this list.
The design gives the scratcher a longer-lasting effect and also looks unique and stylish.
When he's not scratching, your kitty can use it to rest, nap, play, rub, and climb.
Since the item is made using safe, non-toxic, and 100% eco-friendly materials, you can rest easy knowing your fur baby is safe at all times.
Just by the look of the ScratchMe 2in 1 Cat Scratcher, you can tell that it is a good product in its category.
It boasts a curved design like most products here but what sets it apart is that it comes in two different scratchers. One is bigger than the other.
You can either separate both units if you have multiple cats or just want more options for your big boy.
Else, slide the smaller unit under the larger one and let your cat do whatever he wants with it.
The curves on the two sections are slightly different and will give your kitty a great experience lying on the scratcher.
Made from high-quality five-tier cardboard material, your baby will enjoy sinking his claws in the bed for a very long time.
Some kitties enjoy scratching on the floor more than climbing up and down walls and trees.
Choosing a good scratcher can allow them to do their thing without wreaking havoc on your expensive rugs.
4Claws Curve Scratching Pad features a curved horizontal design that is absolutely perfect for a cat of this nature.
The curved surface increases comfort both in standing and lying positions.
This minimal design boasts a 10" surface making it wide enough for just about any cat.
One package comes with two cardboards of different configurations.
That not only means enhanced playtime for your cat but value for your money as well.
The Pawaboo Car Scratcher is a rectangular straight pad with an in-built round bell ball.
The design is geared towards giving your kitty endless angle possibilities when it comes to scratching, playing, and resting.
The tough corrugated paper goes around the pad and the bells and makes for great scratching spots for your pet.
It also goes a long way in protecting your furniture.
Two ringing balls are placed in the scratcher to bring the hunting instinct out of your kitty and enhance play.
As the balls roll around, they emit a clear ringing sound and make playtime much more adventurous.
The cat also gets some catnip and bait with the package.
We've looked at rectangular, vertical, curved, and reverse curved scratchers.
However, the ScratchMe features a round-shaped board that doubles up as a cute lounge bed.
Although a cat may not have the chance of stretching across it, he can definitely curl up in there and scratch away or sleep.
The board boasts corrugated cardboard and helps in getting rid of dead skin around a cat's nails.
It also files the nails and dulls the claw in the long run.
The corrugated board is high-quality and utilizes five layers to ensure it is long-lasting and sturdy.
Most Important Factors To Consider When Buying A Cat Scratcher That Dull Claws
Like any other kitty product out there, cat scratchers come in a wide range of designs.
Unfortunately, many of them are designed to be attractive to humans—and not cats.
As a result, most of them end up being unused.
To choose the right scratcher for your cat, here are the most important factors to keep in mind:
Material
A good material for a cat scratcher should be safe for the cat, shreds easily, and produce some sound/noise when being scratched—cats love this probably due to their instinctive urges.
The best materials that fulfill the above parameters are sisal, jute fiber, and recycle cardboard.
Avoid materials that snag as your cat is scratching because your cat's claws are going to get caught in them, causing a lot of discomfort to your fur baby.
You should also avoid scratchers covered in carpet because they may entice your kitty to scratch your carpet.
Stability
Considering that your feline companion is going to claw and climb the scratcher, it should be sturdy enough so that it doesn't topple over, injuring or scaring your cat.
If the scratcher is wobbly, your cat will also be scared to use it and may opt for more stable items like your couch or bed.
Scratchers with wider bases are the best because they are more stable.
Surface area
Choose scratchers with larger surface areas because they give a cat an opportunity to climb and scratch at different angles.
The fact that your cat can scratch multiple sides of a scratcher can also go a long way in boosting the lifespan of the scratcher, saving you the worry of having to replace a scratcher from time to time.
Height
A good scratcher should also be tall enough to allow your kitty to stretch his whole body.
Remember that you cat doesn't scratch only to keep his claws in optimal condition but also to flex his body.
Final Thoughts
A cat scratcher that dull claws is a worthwhile investment for your kitty because it does more than fulfilling a cat's instinct to scratch.
It also keeps his claws looking healthy and in top shape.
Plus, it ensures your furniture, walls, doors, and rugs are safe from cat claws. Talk about killing three birds with one stone!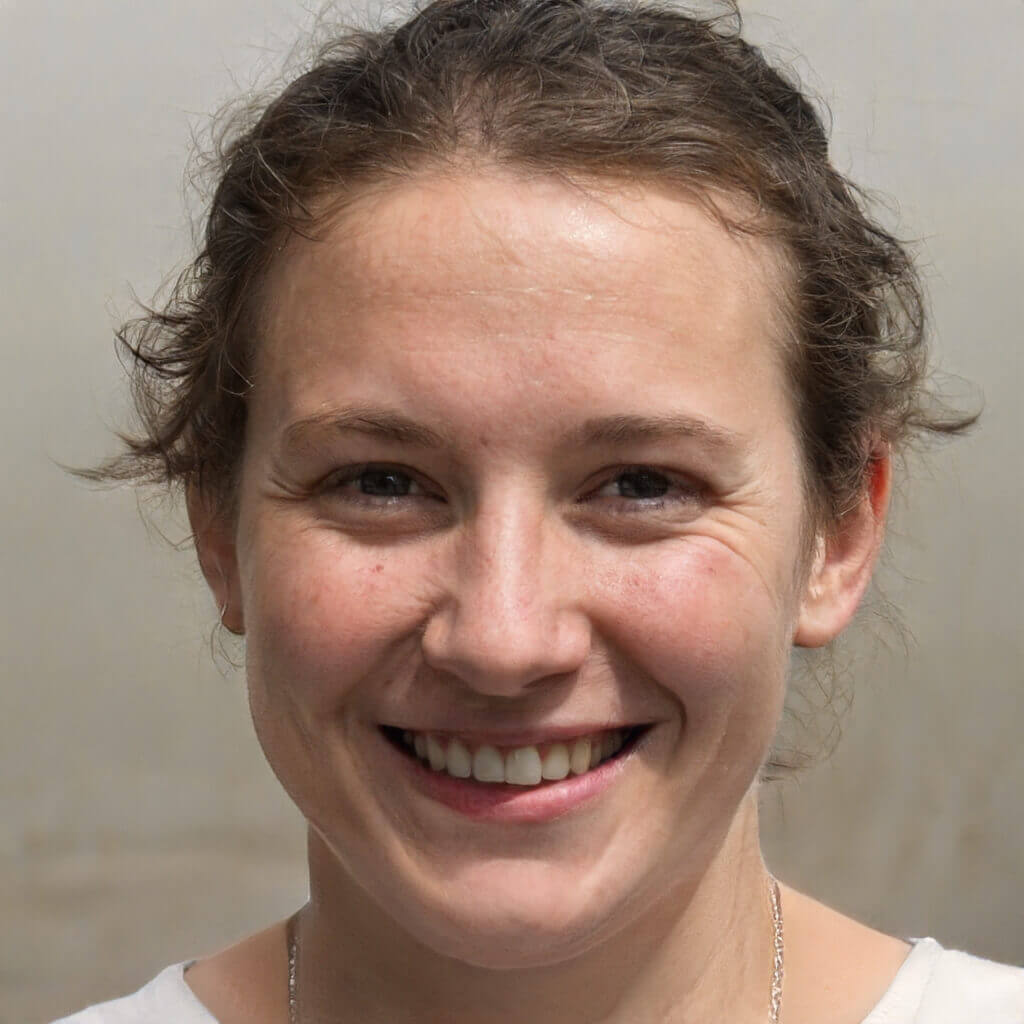 Hi! I am Eleanor Price. I started this website after my cat, Louie, almost died from a case of botulism (a type of food poisoning often caused by bacteria that grow on food items). Turned out that my cat's diet was the problem. I have made it my duty to provide the best information and recommendations about everything cat lovers need to know about their felines' health and wellbeing. My goal is to find the most informative content on anything feline-related and share it with fellow hardworking kitty lovers.