As an Amazon Associate, we may receive a small commission from qualifying purchases but at no extra cost to you.
Cats are creatures of heights. They naturally enjoy climbing tall trees, jumping up and down a tall piece of furniture, and navigating long walls.
If you don't have a backyard with plenty of trees, you can get one from the market.
That's right—there are plenty of cat poles designed for our feline friends these days.
The best part is that they fit right in the living room or any other room in the house.
But why should you choose floor to ceiling cat poles in particular?
Well, it boils down to height. Most cats love resting or hanging out in places with good vantage points. In other words, they feel safer when they are higher up.
A floor to ceiling cat pole, therefore, offers your feline companion a better aerial advantage for spotting potential dangers around him than an ordinary cat pole.
Our kitty's love for heights comes from the instinct to spot prey and protect themselves from potential threats and can be traced back to their ancestry.
Early felines lived and hunted in the wild. And their ability to climb trees gave them an opportunity to retreat or hide from larger predators as well as an advantage of attacking smaller preys up in the tree branches.
So, climbing and being up high was something natural for the early cats and this has been passed down to our modern kitties.
Floor-to-ceiling cat poles can also come in handy for apartment dwellers with limited square footage.
These cat poles offer different cat activities like climbing, jumping, perching, and scratching, all without consuming a lot of your valuable space.
Best Floor to Ceiling Cat Poles: Our Top 12 Picks
To help choose the right floor-to-ceiling cat pole for your kitty, here is a quick roundup of the best options to consider:
Our first pick is this three-tier floor-to-ceiling cat tree from Cat Craft.
Standing at a height of 9 feet, this product can fit almost any ceiling.
Your cat has three different levels to perch on, scratch and simply play in.
It is especially great if you have more than one cat at home. Each one will have a spot of their own to lounge.
This tree is carpeted using a soft and smooth tight woven loop. Not only is it safe for your floors but the carpeting also gives the tree much-needed stability and ultimately safety for your fur babies.
Finally, the dark chocolate option is an earth color and will compliment your home's décor.
There are a number of Furhaven cat trees out there but this one is no doubt the bestseller.
It is not just a simple tree with lounging levels but also boasts two separate enclosed and comfy condos, a dangling mouse toy, springy-wand ball cat toys, and sisal scratching posts.
This is all your kitty will ever need to kill time and have fun while at it.
The bottom is firm and wide to avoid your cat from knocking it over.
Since the shelves come in different sizes, it makes the playing experience much more rewarding.
It also means that the tree is designed for cats of different sizes.
The S-Feeling Cat Climbing Pole is made with an environmentally-friendly board material.
With it, you can rest easy knowing your cat is playing in a safe environment.
The board is also heavy, sturdy, and stable—the three sought-after characteristics of a good cat tree material of construction.
The pole is multi-level and comes in different sections. Depending on the height of the ceiling, you can choose two or three sections.
The posts are covered in sisal to fulfill a cat's instinct to scratch and tear at things.
Installation is a very easy thing to do. All the tools and instructions come with the package.
This floor-to-ceiling cat pole from Catland is another wonderful option for people looking for more than a basic cat tree.
Your kitty will do endless activities in the high pole. He can simply lounge the on perches placed in different levels of the poles and watch his surroundings.
If he feels like taking a snooze, he can crawl into one of the private and cozy cat condos and rest his head.
Each of the condos features an opening with a cat shape to add on décor and make your cat feel at home in there.
The tree also has scratching poles all over, a basket resting area and two dangling sisal ropes.
Its base is wide, so rest assured that your kitties will play safely.
Keep your kitty off your precious sofa and bed by purchasing the Downtown Tall Cat Activity Tree.
Its design is simple but elegant. With four well-spaced ledges each lined with a linen material, your cat will be spoilt for options when it's time to play.
He will absolutely enjoy jumping from one level to another while scratching his paws on the sisal pole on his way up.
The pole uses a spring-powered mechanism to secure it to the ceiling.
This not only ensures the pole is stable but also protects your ceiling from damage.
Finally, the product is moveable so you have the freedom to transport it from place to place around the home.
Here's another purr-fect floor-to-ceiling cat pole to give your lovely kitties a place to call home.
With five tiers of nothing but cat goodness, your fur babies will forever thank you for such a thoughtful gift.
The tiers feature differently-shaped perches each with a cushion wrapped around it.
Whether your baby wants to bask, jump up and down the tall pole, or sleep, the pole has got him covered.
The pole also has plenty of sisal (a total of 30.75 inches) of rope) to make sure his scratching instinct is fulfilled.
Made from P2 grade particle board, the whole thing is solid, sturdy, and stable.
Go Pet Club Cat Tree is a massive piece of cat furniture with an equally big potential to warm its way to your cat's heart.
This one is made with compressed wood which is eco-friendly and sturdy.
The wood is covered with faux fur of the highest quality to keep your kitty safe and cozy.
It is 106 inches long and boasts all kinds of feline-friendly castle-like features.
Your cat will enjoy lounging and playing in three large condos and 9 elevated platforms.
Sisal ropes hang from the tree and are perfect play tools for your curious feline friend.
Other features on the pole include baskets, perches, ladders, and hanging toys.
Does your cat scratch your sofas and rugs non-stop? Why not get him the TRIXIE Pet Products Tree House?
With sisal-covered posts, your fur baby will have a blast scratching his claws and teeth on the pole.
Besides fulfilling his instinctive nature of scratching and tearing, your feline friend will find much more use for the pole.
He can lie on the three fabric-covered perches located at different levels or retreat to the warm and cozy condo on the bottom level.
The PawHut Ceiling Height features a unique design but one that delivers the same features as other products on this list.
This is basically a vertical steel tubing construction with four moveable perches on different heights.
The perches make for great resting spots for your adorable kitties.
Each perch is soft and can support up to 11 lbs of weight.
The tree also boasts a plush hammock from where your baby can rest after playing on the perches all day long.
Go Pet is famous for making wonderful cat products.
This 108-inch beige cat tree lives up to the reputation of the brand in more ways than one.
It is one of the most endowed cat trees out trees out there. Your feline companion will have access to a total of 24 posts of different designs.
There are perches, baskets, hammocks, condos, and dangling areas.
The tree also features two ladders, three sisal-covered ropes, and one dangling toy.
Whether it is relaxing, sleeping, playing, or jumping around, your kitty will have a time of his life there.
The pole goes all the way to the ceiling and spreads wider than most products in the market.
Constructed with compressed and glued cardboard, the Reeple 108" Tall Cat Tree is a sturdy and stable product you can get your hands on.
It is fitted with high-quality density tubes to hold all the platforms securely. Because of this, the tree will withstand all the jumping around and intense play of a number of kitties without wobbling.
The perches are covered with high-quality faux to keep your cat warm and cozy.
The posts are also wrapped in sisal to give him a place to scratch his teeth and claws.
The Roypet Adjustable Cat Climbing Tree capitalizes on cat hammocks as its lounging spots.
Each hammock measures 14.17 x 11.81 inches and is one of the largest in the market.
It is great for big felines but fits small ones as well.
The flat ledges are great for playing and resting in.
All the platforms are covered in faux fur for a good playing and resting experience.
Your kitty also gets two balls of faux fur to play with and posts covered in sisal to scratch and tear.
Final Thoughts
Your cat may not spell it out to you but his favorite activity includes climbing up and down tall trees and pieces of furniture.
Now that you know where to get the best ones, you have no reason to let your kitty die from boredom just because you don't live in the woods.
Each of the products we have included on our list has unique features that make them stand out, so we hope that you will find something that suits your kitty's preferences.
Perhaps we can add that floor to ceiling cat poles with adjustable heights like TRIXIE Adjustable Cat Tree House, PawHut Vertical Cat Tree, Reeple 108″ Tall House Activity Towers, and Roypet Adjustable Cat Climbing Tree can save you from the hustle of having to take measurements of your house—you can always adjust the height to fit the available space.
And if you are owned by frequent chasers who often engage in rough-housing, you are better off going for cat poles with straps and fasteners to secure them in place.
This prevents any form of wobbling, which can scare or injure your cats.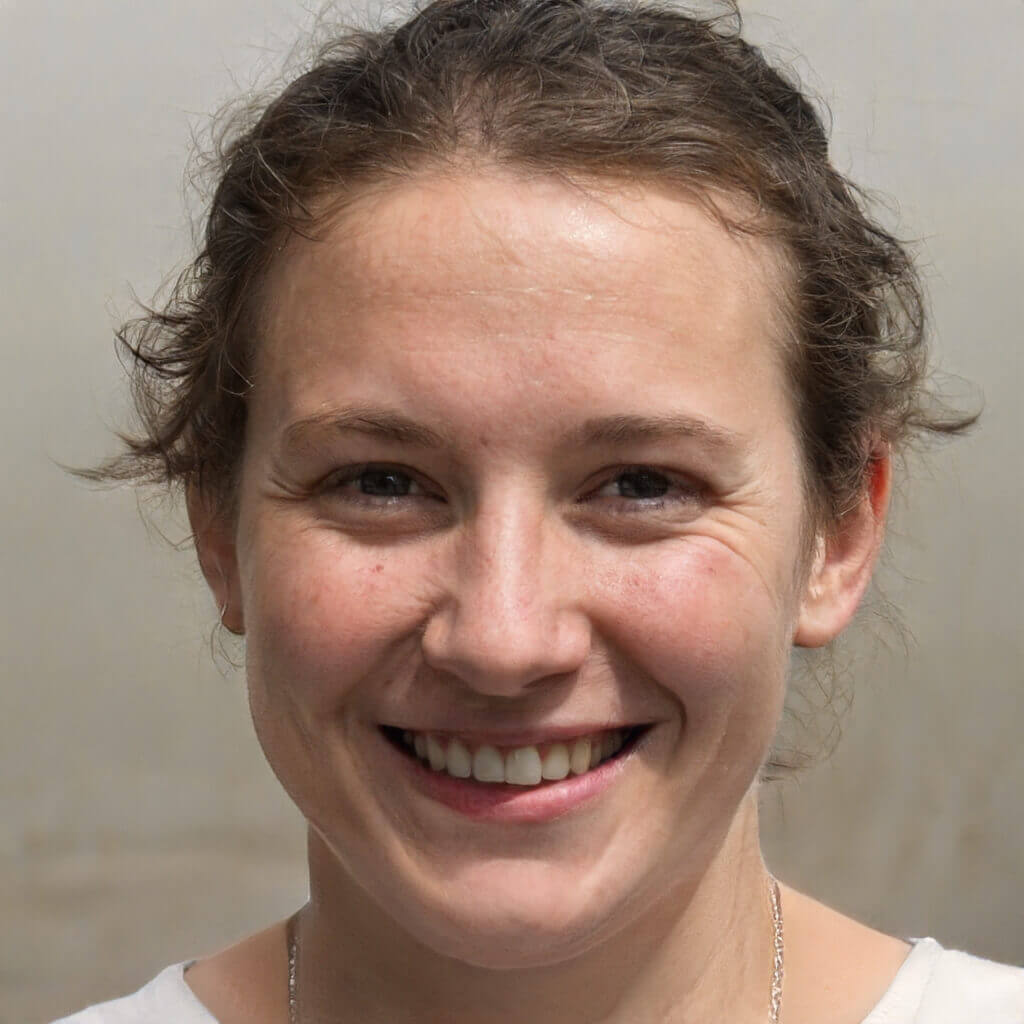 Hi! I am Eleanor Price. I started this website after my cat, Louie, almost died from a case of botulism (a type of food poisoning often caused by bacteria that grow on food items). Turned out that my cat's diet was the problem. I have made it my duty to provide the best information and recommendations about everything cat lovers need to know about their felines' health and wellbeing. My goal is to find the most informative content on anything feline-related and share it with fellow hardworking kitty lovers.