As an Amazon Associate, we may receive a small commission from qualifying purchases but at no extra cost to you.
Cats are hunting buffs. They love to stalk and catch prey every chance they get. Among their diverse ways of catching prey in the wild, hunting fish by the riverside is one of their favorites. Cat product manufacturers understand this too well and have come up with flopping fish cat toys that resemble real fish in every way possible. Not only do they resemble actual fish but they can also flop, dance, and wiggle making them very ideal for cat play and exercise.
Why Should You Get Your Cat Flopping Cat Fish Toys?
As mentioned above, the size and appearance of these toys are inspired by real fish. Some are battery-operated, which implies that they can move on their own, flop and wiggle, encouraging your kitty to attack. Some manufacturers even fit their brands with motion sensors that can detect when your fur baby is near, activating the flopping or wiggling movements.
Here is a quick video of how these amazing toys work:
Considering that cats love chasing things that move, these toys can provide hours of fun for your kitty. Getting a flopping fish toys for your cat will, therefore, eliminate boredom and encourage exercise. Remember that lack of exercise can lead to obesity in cats. A bored cat can also resort to bad behaviors like scratching of furniture.
Most importantly, flopping fish cat toys are safe for our feline friends because most are constructed with strong plush materials with no small moving parts.
Best Flopping Fish Cat Toys: Our Top 12 Picks
If you are looking for a fish cat toy for your feline buddy, we have listed down 12 of our absolute favorites. We are confident that any of the flopping fish cat toys we have included on our list will make your kitty happy and healthy—and give your valuables (furniture, walls etc) a break. Remember that variety is the spice of life, so strive to change your cat toys once in a while to keep your feline friend interested. Get your cat multiple flopping fish toys and rotate them out periodically to keep things for him fresh and exciting.
This flopping cat kicker fish toy from Potaroma is certainly the bestseller on Amazon for all the right reasons. For one, it is a very realistic fish-shaped toy with beautiful rainbow colors. When you touch it, you can actually feel the texture that mimics that of a live fish. That alone makes it very attractive to your kitty. Secondly, it is designed to move automatically when your cat touches it. You can also trigger it to flop around and dance with the press of a remote button.
With an in-built motion sensor, the toy wiggles just like a fish would, giving your cat enough reason to chase after it. Finally, the toy also utilizes catnip to give kitties excitement on another level. It is USB-rechargeable and easy to wash to make things convenient for you. All these reasons make the toy clinch the first position on the list.
The WONDAY Floppy Fish Cat Toy is another great toy with excellent features for feline entertainment. Designed using a 3D printing process and simulation, the toy looks and feels like a real fish. It is also made with short plush and cotton to make the toy easy to grab, bite, and play with. Like the first entry, the toy turns on when the switch is turned on and your kitty touches it, swinging and flopping around for a few seconds before coming to a stop. As your kitty bites and chews on the toy, she will brush and clean her teeth getting rid of tartar and plaque buildup. It has a catnip pocket to enhance its scent and stimulate your dog's brain.
Providing hours of exercise and interactive play, the UPSKY Electric Moving Fish Cat Toy is a good tool to have as a cat owner. A motion sensor built into the toy springs into action when the cat touches it. The sporadic wiggle movements will fool her into thinking she's staring at real fish. His prey drive will be triggered and in no time, she will be chasing the toy around, grabbing it and playing with it. This one also come with catnip to substantially boost playtime.
Most fish cat toys out there are shaped like a trout. However, the Beewarm Flopping Fish Cat Toy features 7 different variations. This is what makes it exceptional. You have the option of picking a catfish, grass carp, devil fish, shark, salmon, koi, and silver Arowana. You can also just take the entire pack and give your kitty more options. The toy is made of soft plush and cotton making it very soft to touch. It flops automatically when charged to make it interactive for the cat. Unlike many fish toys with catnip, this product is stuffed with mint for your kitty's excitement. If your cat reacts badly to mint or doesn't react at all, get other alternatives on this list.
Another realistic and amazing flopping fish cat kicker toy is the CoverSafe 2-Pack. Your fur baby can switch between the two differently-shaped and colored toys which move around at the touch of his paw. The vibrations effect will have her going nuts for the toy, making it ideal for long hours of entertainment. The toy is made of high-quality plush fabric and cotton alongside other organic materials. Whether it is grabbing, biting, chewing, or throwing around, your cat will absolutely love playing with it. With catnip safely tucked in the belly of the fish, she will be excited throughout. Finally, the kicker fish toy is USB rechargeable, so you don't have to worry about batteries.
By now, you can tell that moving fish kicker toys pretty much work the same. The TOOGE 2 Pack Flopping Fish Toy also comes with sought-after features in a good flopping toy. This includes a realistic fish design, use of premium materials, presence of catnip, and cleaning convenience. As soon as your feline friend places her paws on the toy, it will start to wiggle and flop fast, thanks to the in-built sensor fitted in it. This will highly motivate her to kick it around and play with it for hours on end.
The HZONE Electric Flopping Fish Cat Toy is yet another quality product for cats of any age and size. Made with 3D printing and simulation, you bet this toy looks and feels like real fish. It is an eye-catcher both for you and the cat. Since it is made from soft cotton, it is ideal for all cat play strategies including biting, chewing, grabbing, dragging, and kicking. The toy is also USB-rechargeable, has catnips, and is convenient to wash. The manufacturer is also kind enough to include three mouse toys in the package.
One of the things to look for when buying an electric fish cat toy is noise. While most of these toys give cats intense and interactive play, some can be very noisy. Unfortunately, a loud toy can scare some kitties. The Ruolan Electric Floppy Fish is fitted with a quieter motor sensor and is ideal for nervous and anxious cats. When you push the button and have the cat touch the toy, it will start to vibrate and produce a sound that she will find very attractive. The toy features premium materials and organically grown catnip for enhanced play.
If you are desperately trying to entertain a young cat, the Wrdlosy Fish Cat Toy has all the features to make that happen. Designed with a length of 11 inches, it is the perfect size for your curious little friend. The package comes in two differently-colored fish toys that mimic the appearance and feel of real fish. When your cat is done playing with one, she can move on to the next and keep entertaining himself. To play, simply turn on the switch and let the cat play with her toy. The minute she touches it, the fish will wiggle and flop around stimulating her natural instinct to hunt prey. It is stuffed with catnip to make it more appealing to your cat.
As the name goes, this interactive electric fish toy from Sumind has three different styles of fish designed using 3D printing process to achieve clear and realistic shapes. If you have more than one cat at home, each one can have a toy of their own. Each product is made with plush fabric and pp cotton materials. Not only is it soft to touch but it is also very safe for your cats. It also comes with catnip to catch the attention of your little friend and make playtime fun and fulfilling for her. The toy is charged using a USB cable provided to make work easier for you. Even better, the chargeable motor part is removable, making cleaning the toy easy and convenient.
With a rating of 4.2 out of 5 stars on Amazon, the ZALALOVA Moving Cat Kicker Fish Toy is another worthy product in its category. This one is especially perfect for pet owners who are on a budget but who still need a quality product. You get two fish toys for the price of one. The toy come filled with organically-grown catnip (to attract your cat to the toy and help her relieve stress and depression) plus extra 2 packs of catnip to help you bring joy and excitement to your feline friend without breaking the bank. Both feature realistic 3D designs that will blow your cat's mind. They are also rechargeable and motion-activated, which implies that the toy gets activated every time your cat passes by.
Last but not least, this 3-pack electric fish cat toy from is also a fantastic product in its category. It is motorized, meaning it has an in-built sensor that causes it to wag and dance when it is switched on. As soon as your cat sees the fish move around sporadically, she will be encouraged to hunt and 'kill' the fish. When no one touches the motor, it will move to the standby state thus saving power. The toy is washable, comfortable, and USB-rechargeable. The material of construction of this amazing flopping fish toy is also worth mentioning—it is made with soft, non-toxic, premium plush fabric that is stuffed with organically-grown catnip and pp cotton.
Most Important Features to Look Out For When Purchasing a Flopping Fish Toy for Your Cat
Material of construction: Your cat will be scratching, pouncing, biting, and pawing the toy during play. As such, it should be constructed with durable materials that can withstand even the most excited cats. Most importantly, the material should be non-toxic to your cat so that you can be confident that your cat will be safe even when playing independently.
How the Toy Moves: The movements of the fish toy need to closely resemble that of a live fish. Cats want to stalk, chase a bit, pounce, and capture their prey. Does the toy move like a real fish? Can a cat bat it, pounce on it, and pick it up comfortably?
Rechargeable Batteries: Any battery operated pet toy can be very expensive to maintain if its batteries require constant replacement. Rechargeable alternatives are not only cost-effective but also more convenient as your kitty doesn't have to wait for hours or days before you get new replacements.
In-Built Motion Sensors: Go for motion-activated flopping toys if you are looking for something that your cat can play with independently. Since they only flop when your cat comes near, motion-activated toys can also help you save on battery or energy requirements.
Refillable catnip Pouch: If your cat loves catnip, it is best to choose a toy with refillable catnip pouch, which you can fill with catnip whenever necessary, especially when you want your cat to play with the new flopping toy. Catnip is also known to offer many benefits to cats, including enhancing moods and relieving stress.
Sound: Ensure that the sound that the toy makes as it wiggles is bearable to your cat. A timid cat may not view a noisy fish toy as a chance for some fun play time. Every cat's personality is different, so the most important thing here is to understand your cat's likes and dislikes.
Maintenance: To ensure that your cat toy is always clean and smelling fresh, consider purchasing an option that is easy to wash by hand or machine.
Conclusion
If your cat bored out of his mind, she needs a flopping fish cat toy to get her jumping around once again. She simply cannot stop herself when she sees 'fish' flopping around and vibrating right before her eyes. She will do all she can to catch the prey and play with it.
Generally, there is no guarantee that your cat will start playing with a flopping fish cat toy the moment you bring him one but the sporadic wiggling will certainly attract his attention. Besides, anything that produces sound and moves can scare many cats at first. So, be patient with your cat if he doesn't pounce on the toy immediately—some cats do take time to learn how to play with new toys.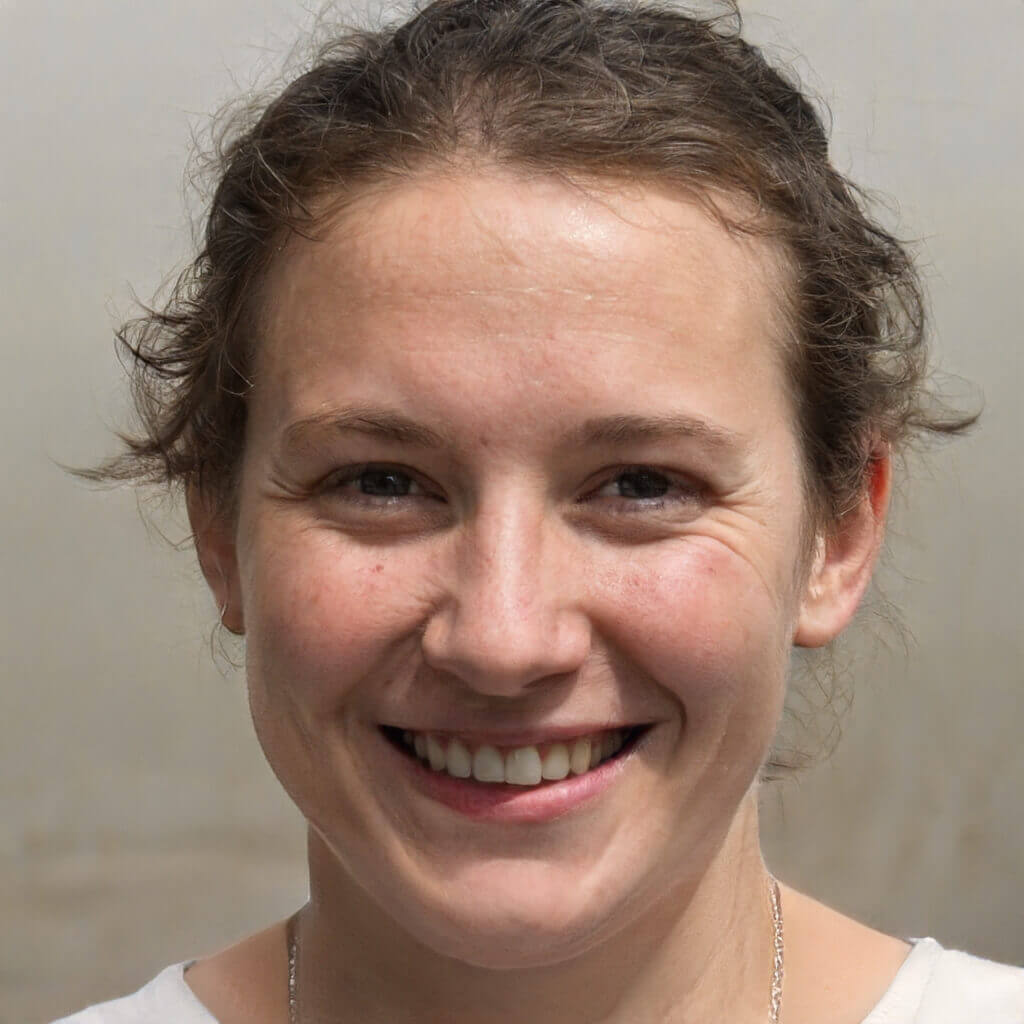 Hi! I am Eleanor Price. I started this website after my cat, Louie, almost died from a case of botulism (a type of food poisoning often caused by bacteria that grow on food items). Turned out that my cat's diet was the problem. I have made it my duty to provide the best information and recommendations about everything cat lovers need to know about their felines' health and wellbeing. My goal is to find the most informative content on anything feline-related and share it with fellow hardworking kitty lovers.