Kitten teething is an unavoidable part of pet ownership. Our adorable kittens lose their deciduous teeth to make room for adult teeth at about three months of age.
As adult teeth start to grow, your kitten will suffer sore gums. This is when he will want to nibble, chew, and bite on your fingers, toes, sofa, and the floor to get some relief.
When that happens, it means it's time to get him a good kitten teething toy.
But with the myriad options in the market, selecting the best product can be daunting.
This is why we have rounded up 18 of our best kitten teething toys on Amazon.
Before we go into details of each product, let's learn a few basics…
When Do Teething In Kittens Start?
First things first, newborn kittens don't have visible teeth just like human babies.
However, at around 3 weeks of age, 26 'baby teeth' will appear.
The eruption of the baby teeth is usually uneventful, but you may notice your kitten behaving differently—for instance, they may start chewing things (and their siblings).
By about 6 weeks, most kittens will have grown all their deciduous or baby teeth. This depends on the individual cat though, so don't fret if your fur baby hasn't grown all her baby teeth by this age.
But if you notice that she is missing a number of teeth by 9-10 weeks, consider consulting your vet for professional advice.
The main event of teething in kittens occurs when the adult teeth come in. This occurs at 3-6 months when the kittens lose their baby teeth to make way for adult teeth.
The 26 baby teeth are slowly replace by 30 adult cat teeth—and this when kitten teething problems start.
The 30 new teeth will be the last set of teeth that your kitty will have, so it is important to understand how to take care of them or how to handle any issue that may interfere with their health.
How Do I Know That My Kitten Is Teething?
As a pet parent, it is critical to know the signs of teething so that you can help relieve your kitty of any pain or health issues she experiences at this stage.
Here are some of the most common symptoms of teething:
Chewing or nibbling on soft items (like toes, fingers, cords, leather upholstery, etc)
Eating less (because dry food is too hard for them and hurts their gums)
Increased vocalization (due to teething pain)
You may find rogue tooth on your floor
Change of attitude—they may seem crankier
Word of Caution
The teething symptoms listed above are normal and often resolve on their own, but some of them can be a cause of concern.
For instance, if your kitty doesn't eat normally and is slowly losing weight, it is advisable to consult your vet immediately.
Excessive bleeding and pawing of the mouth can also be a sign of serious periodontal issues and seeking the help of a vet is highly recommended.
Additionally, while some pet parents may entertain nibbling of toes and fingers by their kittens, if you allow biting, you will be teaching your kitty bad habits that may continue into adult life.
Soothing Your Kitty's Sore Gums with Teething Toys
One of the best ways of taking care of your teething kitten is to provide her with soft chew toys, especially those designed for teething cats.
The best options are made of soft rubber or plastic and are durable enough that your kitty can't break off pieces and swallow.
They are also soft enough that they won't damage or break your kitten's teeth.
We recommend getting your kitten more than one teething toy so that she can choose what she feels suits her best.
Best Kitten Toys: Our Top 18 Picks
The Petstages Catnip Toys are made from quality netting with beautiful streamers.
As your cat sinks his little teeth in them, the mesh material will help clean them out and get rid of plaque and tartar.
The toys also encourage your kitty to chew on them rather than your sofa and rugs.
The catnip stuffed in there goes a long way in stimulating your cat and giving him a soothing effect for his teething issue.
When your kitty is not busy chewing the toy, you can engage him in a playful game with him using the toy.
The dangling ends really catch his attention and keeps him engaged for hours.
The second item on the list of the best kitten teething toys is the Hartz Just for Cats Toy.
This one is perfect if you are looking for a wide selection of chew toys for your teething kitten.
With 6 balls, 2 catnip mice, 3 pomp-poms, 1 wand, and 1 catnip fish, he will be spoilt for choice with regards to play and entertainment.
All the toys promote chewing which means no matter what he chooses, his aching gums will greatly benefit.
Besides cleaning your kitten's teeth and soothing his gums, this combo of toys will also help him build coordination, enhance play with you, and keep him active and agile.
They are lightweight to make it easy for him to carry them around, bat and toss.
If your kitten cannot stop nibbling on your fingers and toes, this yellow banana catnip toy from Yeowww might just save the day.
The fascinating fabric texture will keep him coming back for more chewing and biting.
Since the banana is made in the United States, you can trust that it is nothing short of a quality product.
The catnip used is 100% organic and totally safe for your kitty.
Apart from being ideal for chewing, the toy is also great for nuzzling and bunny kicking.
The KONG Cat WubbaHugga is yet another cat chew toy made from soft plush.
The material makes it comfortable for your young feline friend to play with.
No doubt he will love the feel of the plush material rubbing against his sore gums.
Relief almost always follows. The toy features a rattle that produces sounds when you or the cat bounces it around.
This further stimulates him to play with it for hours on end.
It is available in multiple vibrant colors that you will absolutely love.
That's not all—the toy also utilizes catnip with a deep scent that many other products in the market don't have.
The Friends Forever Kitten Toys Pack is a surefire way to help your teething kitten get relief from sore gums.
Essentially, the pack contains 20 pieces of every toy your cat will ever need to clean his teeth and massage his gums.
These include beautifully colored interactive toys, a feather, catnip, teaser mouse, fishing and stick, a crinkly ball, mice pillow, and more.
The assortment will keep your cat busy for hours. When you are not too busy, you can grab a toy or two and engage your kitty in a game of play.
The catnip will give him the feeling of excitement and euphoria.
Nothing beats seeing a teething kitten roll behind her back and meow in excitement, especially after days of discomfort from aching gums.
Made from durable hard rubber, this shrimp-shaped chew toy from Ronton offers relief to any teething kitten.
It has an attractive texture that your cat will find irresistible. The second you hand the toy over to him, he will find himself exploring it with his mouth.
In the end, he will experience some relief from soreness while cleaning his teeth and killing time all in one.
The toy is stuffed with catnip and a fun bell both of which catch the attention of the cat immensely.
We also love the fact that the rubber used is safe and durable. It is not the kind that will crumble into small pieces when it's chewed.
Plus, it makes cleaning a straightforward affair.
The SmartyKat Catnip pack of toys is designed to engage every part of your kitten.
They are plush and soft making them ideal for chewing. This helps with sore gums and oral health in general.
The toys also have ribbon tails and flappy ears to enhance chasing around, carrying, and biting.
They are exciting for supporting your growing kitten's muscles and keeping him active and playful at all times.
Stuffed with organic, chemical-free catnip, your cat will wallow in excitement a few minutes after holding onto the toy.
The package comes with 10 mouse toys that are very lightweight and convenient to carry around.
The KONG Kickeroo Kitten Toy is great for young cats that love to chew on soft fabrics.
Essentially, this is a long toy (9 inches long) with a furry tail. It is made from ultra-plush polyester fabric that is comfortable and soft to bite into.
When your cat plays with it, a crinkling and rattling sound will be produced from the toy.
The long body makes it great for hugging while chewing on it while the length makes chasing easier.
The toy is filled with organic catnip harvested from North America.
Most cat toys on this list use catnip alone to excite our little friends. This is what sets the Pet Craft Supply Cactus Interactive Cat Chew Toy apart.
Not only does it have 100% catnip with no fillers but it also contains Silvervine both of which give your cat a sudden burst of energy.
The combination takes excitement to a whole new level. Catnip and Silvervine bags are inserted into the tiny holes of the toy.
It will motivate your teething cat to chew on it hence getting relief from aching gums, removing tartar and plaque, and cleaning his teeth.
This product is made from 100% rubber that is non-toxic, sturdy, and chunk resistant.
It also comes in a charming cactus design with brilliant colors that will catch your feline's attention for a long time.
A busy teething kitten is less likely to wreak havoc on your rugs, walls, and upholstery.
Keep him active and entertained with this multi-pack mice toy from MeoHui.
With a total of 30 different toy designs, you can trust the toys to fulfill all your kitty's entertainment and activity needs.
Your fur baby will play, chew, and scratch these fun toys for a very long time.
They will also awaken the predator in him and have him chasing, retrieving, and biting on 'the prey'.
With all the options on this pack, the combo is ideal for multi-cat households.
The toys come in bright colors (white, green, blue, pink, orange, and yellow) and are very easy to locate around the house.
They have catnip and produce rattle noise to draw your cats to them.
This catnip-scented chew toy is another great buy for a teething kitten.
It is an interactive toy that stimulates mental stimulation and physical play by awakening a cat's natural instinct to hunt and kill prey.
Your cat will absolutely love the design of the toy alongside the patented RealMouse sound emanating from it.
Being indestructible, the product is absolutely safe for your kitty.
Plus, it is stuffed with catnip to encourage him to play. All that chewing and biting will alleviate the soreness in his gums.
The Petstages Cat Pillow is an adorable soft and cozy sloth with a touch-activated purr.
As your restless and anxious kitten lies on the pillow, he will feel a sense of peace and calm.
The purring sound lasts two minutes, which is enough time to relieve anxiety and assure the cat that he is loved.
It's also great for a kitten that simply wants to cuddle.
Made from durable polyester, the calming toy is bound to last for an impressively long time.
When it's time to clean, simply remove the purr mechanism and throw the pillow in the washer.
While soft chew toys and hard rubber ones get the job done, sometimes all your teething kitten needs is to nibble on catnip sticks.
Paz's Gift Catnip Chew Sticks are made from 100% organic Polygonumcivorum.
This substance is well known for its powerful ability to eliminate calculus and tartar and keep a cat's dental health in check.
The sticks are completely natural with no additives or preservatives.
They are infused with catnip as well to boost intestinal peristalsis and keep a pet happy and healthy.
The design mimics a rope and makes the toy resistant to bites.
Why give your teething puppy only one chew toy design when you can give him three instead?
The Petstages Mini Chew Pack comes in three different designs – a Mini Cool Chew, a Mini Orka Pinecone, and a Mini dental rope.
Each toy has a special technique of cleaning a puppy's growing teeth while soothing the gums.
From massaging the gums to removing soft tartar and soothing aching gums, this toy can do it all.
The best part about it is that it is indestructible.
It truly gives your kitty a chance to release stress and take care of his dental health at the same time.
The Leaps & Bounds Kitten Teething Ring Kitten offers your teething feline buddy a soft soothing sensation, thanks to the plastic texture of the toy.
When her little gums rub against the surface of the plastic, he will feel instant relief and satisfaction.
Your kitty has the option of chewing on two textures both of which give him a great experience.
The dangling balls at the ends of the fabric strings motivate him to play with the toy for hours on end.
Feel free to adjust the strings or removing them completely through winding and unwinding.
With a textured surface and a fun floppy shape, the Cat Orca Wiggle Worm from Petstages is another great toy for a teething kitten.
The bumps will massage his gums and promote dental health as he chews on the toy.
Since it is infused with catnip, the cat will have a hard time resisting the toy.
Plus, it is designed like a worm to add some sort of movement and excite your cat.
It is also lightweight and fun to carry around.
The Youngever Cat Kicker Toys is a group of four toys with different shapes and sizes.
Two of them measure 11 inches long of nothing but plush and quality fabric that cats love so much.
One is shaped like a banana and the last one like a carrot both of which are 7.5 inches in length.
All the shapes are cat-friendly and will keep your cat engaged for hours.
The toys are stuffed with catnip for maximum feline entertainment and excitement.
We also love the fact that the toys are made from a non-toxic material that is absolutely safe for your friend.
The catnip scent will keep him in a happy mood and state for hours on end.
Lastly, the Original 11 Kitty Stick Toy makes teething a little less miserable for your kitten.
The sticks are made from a durable fabric that encourages chewing and biting.
It is also perfect for cleaning feline teeth and massaging the gums for some much-needed relief from soreness.
The pack comes in two sticks of different colors and patterns.
Not only are the patterns and colors appealing to your cat but you will love them too.
The toys also have catnip to ensure your cat is super excited.
Other Ways to Help a Teething Kitten
Besides offering your kitten teething toys, you can give her extra support during the teething stage by:
Feeding her wet food to eliminate the need to chew. Alternatively, you can soften dry kibble with warm water before feeding her.
Make ice cubes of diluted tuna juice or low-sodium chicken broth for her to chew on or play with. These can go a long way in soothing her irritated gums.
Provide her with safe cat grass for snacking (Here are the best seeds you can use to grow your own).
Removing things that can be hazardous to your kitty's health like electrical cables, toxic plants etc. If she likes chewing furniture, consider taking her to another room as chewing wood may cause splinters.
Avoiding brushing lest she associate tooth brushing with something painful.
Being gentle when playing with her. For instance, don't pull toys that she has grabbed with her mouth.
By carrying weekly dental checks. Sometimes baby teeth don't fall out. Check your kitty's teeth on a weekly basis for such cases. If you notice stubborn baby tooth, consider taking the kitten to the vet immediately because the tooth may need to be extracted.
No cat owner enjoys seeing their little friend suffer through the discomfort and pain of sore gums.
While you cannot do much to fasten the teething process, you can make it a little bearable for your fur baby.
The toys on this list will make that a reality for you.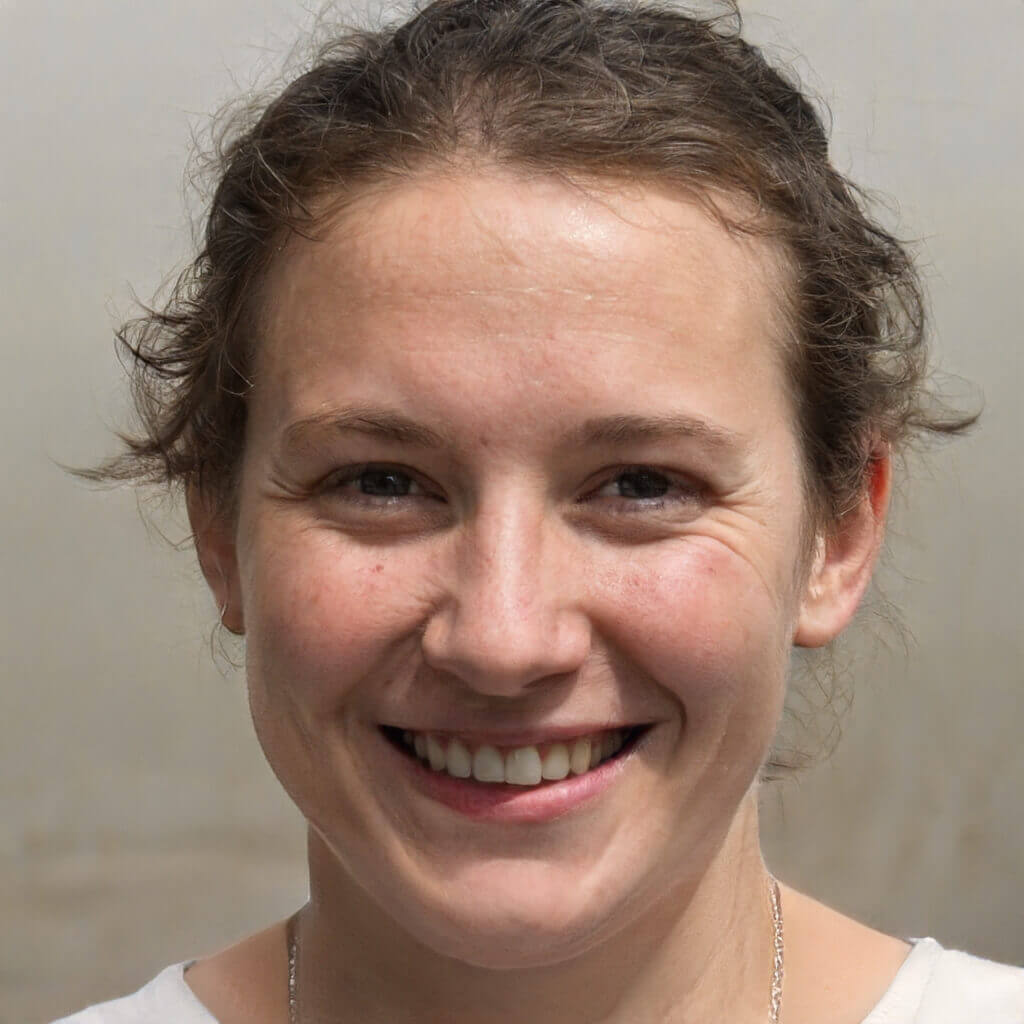 Hi! I am Eleanor Price. I started this website after my cat, Louie, almost died from a case of botulism (a type of food poisoning often caused by bacteria that grow on food items). Turned out that my cat's diet was the problem. I have made it my duty to provide the best information and recommendations about everything cat lovers need to know about their felines' health and wellbeing. My goal is to find the most informative content on anything feline-related and share it with fellow hardworking kitty lovers.