As an Amazon Associate, we may receive a small commission from qualifying purchases but at no extra cost to you.
You love your cat to death but dread mealtimes for one reason: food and water spillage. Your furball is overly excited about food that she ends up spilling half of it. Not only does this mean more work for you cleaning the mess but food and water can easily damage your floors. What do you do, then? Replace her feeding bowl! The market comes with cat bowls made specifically for messy eaters. Here, we have reviewed the 12 best products including their pros and cons. Before we look into the details of each product, let's understand a few basics…
Why Is Your Cat A Messy Eater In The First Place?
So what causes your kitty to make a giant mess of her food bowl? Well, you should think of two important factors:
Medical Reasons
The very first potential reason why your cat is making a mess while eating is an underlying medical issues. There a few medical issues that can prevent your cat from eating her food neatly, including:
Dental fractures
Brachycephalic syndrome
Abscesses or resorptive cavity lesions
Oral ulcerations
Megaesophagus and esophageal disorders
Oral cancer
Behavioral Problems
Messy eating may also be a sign of a behavioral issue such as:
Resource Guarding: Probably your cat is trying to protect her food from other pets and people, making her to try and eat as much as possible and splattering food in the process.
Boredom: Probably your cat is bored and she finds batting around her food or splashing her water entertaining.
Types of Recommended Cat Bowls for Messy Eaters
If your cat makes such a huge mess when she eats because of any of the aforementioned reasons, she needs a bowl that helps contain the mess. These come in different designs, shapes, and sizes. Here are some recommendations for you.
I. Non-Slip Bowls
There's a lot that happens when your cat gets down to feed. She makes a lot of movement to navigate the bowl and direct food to her mouth. Paws are often thrown around, the head knocks the bowl and more. Without a non-slip bottom, the bowl will inevitably topple over and spill its contents. If you realize that your cat is messy because of her need to push her food or water bowl all over the floor, then you should consider getting her a non-slip bowl. Non-slip features make sure that the feeder stays in place so food remains contained in the bowl.
II. Whisker Fatigue Bowls
Another probable reason your cat spills her food a lot is because her whiskers get in the way. As they touch the walls of the bowl, they cause irritation and discomfort to the kitty. To combat the irritation, she will knock over her plate of food and water creating a mess. A whisker relief cat bowl is shallow and has a small rim. This decreases the degree of contact between the whiskers and the bowl. This way, the cat can eat peacefully.
III. Wide And Shallow Bowls
Narrow and deep bowls don't work well with messy eaters as they reduce convenience during feeding. The kitty works harder to get the food hence creating a mess in the process. On the other hand, a wide and shallow bowl makes it easy to reach for the kibble or treat. Plus, it helps with whisker relief as well.
If you don't have a wide and shallow bowl in sight, a feeder with a feeding mat is a safe alternative. The mat catches the spills before they find their way to your floors. It also means that all you need to do after your cat has finished eating is lift the mat up to wash in the sink instead of having to mop the whole floor.
IV. Slow-Feeders
If your cat's messiness is a result of resource guarding tendencies, eating too fast or boredom, food puzzles can go along way in helping you sort out the issues. Food bowls with puzzles and mazes not only help with the mess but they help to slow down your cat's rate of eating and entertain him all at once. Ultimately, you will end up with a happy, satisfied, and healthy pet.
Best for Cats That Are Inherently Sloppy
UPSKY Double No-spill Dog Cat Bowl is a set of beautiful cat bowls with resin bottoms. Even the contenders in the messy cat category will not spill any food to the floor. Everything collects at the mat and not on the floor. With them, you can kiss cleanup after kitty feeding time goodbye. The stand is slightly elevated and stays put to avoid spilling food.
The stand is made from PP resin. Not only is this material sturdy but it is very easy to clean. Simply grab a damp cloth and wipe it and you are good to go. The bowls are fabricated from stainless steel—the material prized for being durable, unbreakable, easy to clean, and easy to disinfect. Each bowl can hold up to 11 ounces of food or water. This is more than enough for most kitties.
What We Loved
The bowl is slightly elevated to reduce the strain on the neck
It is easy to maintain
Two bowls for convenience
What's Not So Good
With no non-skin bottom, the bowl sometimes slides
There's a lot of buzz surrounding this elevated dog and cat bowl from Neater Feeder. Pet parents are blown away by it for different reasons. Firstly, its design is unique. Most elevated bowls do the job but they don't look all that attractive. Neater Feeder is a high-quality plastic construction with a beige stand consisting of a top and a catch basin. No matter how messy your cat eats, the bowl will catch all the spills in the basin. This makes cleaning convenient for you.
The feeder features two stainless steel bowls—each of one cup capacity. You can use one for food and the second one for water. Stainless steel is easy to clean and disinfect. Simply place the bowls in your dishwasher and it will clean and sanitize them for you. The manufacturer claims that the stand is dishwasher-safe as well which is a major plus.
Elevated at 2.75 inches above the ground, the bowl is ideal for anyone from adult cats to kittens and felines with joint issues. Other features include non-skid feet to hold the bowl in place.
What We Loved
Two bowls to make it a complete set
Well elevated to contain messed
Easy to clean
What's Not So Good
Made from plastic, the stand is lightweight and is prone to sliding out of place.
If your cat is sloppy, the Messy Cats Single Silicone Feeder will make your life easy. This is basically your traditional stainless-steel bowl with a silicone base to contain the spills. The silicone is not all flat but rather has a raised edge around it to further contain food and water droplets. This doesn't only help with keeping spills in the bowl but it also protects your floors. Without it, the constant movement of the feeder would damage your precious floors. The silicone also keeps the feeder securely in place.
The stainless bowl is also not your standard round cat bowl. It is shaped like a saucer and is wide enough with low sides. The design is intentional as it reduces irritation and fatigue when your kitty is feeding.This is a big bonus aimed at boosting the comfort of your doggie.
What We Loved
The silicone used is food grade and free from PVC and BPA
Great materials used to construct the bowl and the base
The bowl is not deep and makes it easy for cats to access their food.
What's Not So Good
While the bowl is effective in catching water spills, removing the silicone base from the floor is a little tricky. It often bends and causes more water to spill over.
Best Non-Slip Bowls (For Cats that have the tendency to push their bowls all over the floor)
The Legenddog Cat Bowls is a set of three attractive stainless-steel bowls with functional rubber rings. These are good for holding all types of pet food including treats, food, dry kibble, and water. Made from stainless steel, the bowls are sanitary and easy to clean. If you are looking for convenience as a pet parent, these fit your bill. The material is also resistant to rust and scratches making it durable and sturdy.
Thanks to the non-skid rubber rings, the bowls are perfect for messy eaters, especially those with tendencies to push their bowls all over the floor. Your cat will have to work so hard to knock the bowl over and spill his food and water. The bowl itself is deep enough and keeps its contents contained in it and not your floors.
What We Loved
Available in three cute colors: orange, green, and grey
Easy to clean, odorless, and durable
Features a flat design to make drinking and easy for your kitty
Good shape and size
What's Not So Good
The paint comes off easily
Made into the shape of a cat head, the lestotc Cat Food Bowl is another pleasantly-looking bowl in the market. If you are over boring plastic or simple stainless-steel bowls in the market, this bowl is worth your consideration. The sleek design will blow your mind. You can proudly display it in your house for all to see.
For one package, you get two bowls: one grey and another white. You can use one for water and the other for food or feed two cats separately with them. Made from melanin, the bowls are sturdy, shiny, durable, easy to clean, and odorless. The best part about them is that they are fitted with a non-skid material. This ensures that your cat doesn't knock it over during dinner.
What We Loved
Has an elegant and sleek design
Has a non-skid bottom to prevent spillage
Melamine construction for convenience and aesthetic benefits
What's Not So Good
It is too low and can strain your cat's neck
Looking for an elevated cat bowl? Or one that doesn't skid around? How about a bowl that comes with a cute dog spoon? The Legendog Double Cat Bowls ticks all boxes and more. It is designed to offer you and your cat the best experience. The feeder comes with two bowls elevated over a non-skid base that tilts at a 150. This makes it easy for your furball to reach her food. The bowls are removable from the bowl for cleaning purposes. The duck-shaped dog scoop included comes in handy when adding food to the bowls.
What We Loved
The bowls feature a quality plastic construction
Attractive design
Comes with an adorable spoon for scooping cat food
What's Not So Good
The bowls slant too limiting too much food and water in them
Removing and replacing the bowls can be tricky
Best for Cats with Sensitive Whiskers
You can greatly improve your cat's comfort by getting her a feeding bowl that doesn't irritate her precious whiskers. Dr. Catsby's Food Bowl is one such product. With a wide and shallow design, your cat can safely enjoy her food and water without having to worry about her whiskers coming in contact with the walls as is the case with traditional bowls. This way, your cat can have an enjoyable meal experience.
The rimless design is also geared at reducing spillage. Food gathers in the middle rather than spilling outside. Also, the skid silicone mat keeps the bowl in place. No matter how hard your cat pushes it around during mealtimes, the feeder will remain steadfast. This further helps to keep your floors free from food. The feeder boasts quality stainless steel construction and silicone and is one of the best out there on this front. Both materials are also easy to clean.
What We Loved
It is effective in reducing whisker irritation.
The industrial design is simple but modern
Comes with a separate non-slip silicone mat to prevent slippage
The stainless steel used is of food-grade quality
What's Not So Good
It is quite expensive compared to other products in the market
Although it contains messed to a certain degree, it can easily fall over and it has no sides
Here's another awesome product for providing whisker relief to your kitty. CatGuru Whisker Relief Cat Food Bowl features the same shallow and wide design of the previous Dr. Catsby bowl. This one takes a notch higher as it has ridges along the bowl's circumference. These help to hold food in the bowl much better than in the previous bowl.
Not only does the bowl allow your kitty to eat without stressing her whiskers but it keeps things contained. With a non-skid mat below, you bet the bowl will not slide around during meal times. If your cat is overly excited during dinner (who isn't anyway), this bowl will remain firmly in place. It is available in both stainless steel and melanin options. The former is always a better choice as it makes cleaning easy for you. Plus, it keeps bacteria off your cat's food.
What We Loved
Does a good job of protecting whisker irritation
Ridged design to provide a firm grip on wet food
Available in stainless steel and melanin material types
What's Not So Good
Pate style wet cat food can slide off the bowl if it is not mashed up
This extra wide raised cat food bowl from Necoichi is chock full of accolades. It comes with a ton of features for increasing the comfort and convenience of your kitty during meal times. For one, the bowl is raised four inches high. This means your kitty doesn't have to bend too low to fetch her food thus reducing the strain on her neck and back. For senior cats and those with mobility/joint issues, this is a big deal.
The elevated design also helps cats who gobble up food quickly only to vomit a few minutes later. The design allows for natural feeding and decreases the amount of air swallowed by the cat during dinner. Ultimately, this reduces the likelihood of regurgitating the food.
The feeder is made from porcelain which is both non-absorbent and durable. It is also heavy enough to prevent slippage, easy to clean, and dishwasher-safe. With a curved base, food remains centered to reduce spillage.
What We Loved
The ceramic construction makes the bowl durable
The design is unique and adorable
Available in three sizes
Curved bowl ensures food is centered
Elevated to reduce vomiting and strain on the body
What's Not So Good
The bowl is not ideal for big cats
Bowl does not detach from its base
Like all ceramic material, the bowl is prone to cracking and chipping
Best Slow Feeder Bowls (for Fast Eaters)
Why only feed your cat when you can entertain him while at it? This slow feeder cat bowl by Kenley is an interactive maze and turns ordinary feeding times into interactive times of play. You can take advantage of mealtimes to bond with your kitty for hours on end. She will enjoy following the maze just to get a treat. Solving the mazes takes time which means she will east slowly in the process.
The bowl is large enough to allow sharing. If you have two or more cats at home, they can all eat the snacks or dry food together as they try to solve the maze. Since it is made from ABS food-grade plastic, you can trust the safety and durability of the product. The bottom is fitted with silicone pads to make sure the feeder stays put during dinner. Even if your cats try to push it around, they will not be able to.
Setting up the maze is very easy. Just pour the catnip or dry food over the feeder. Check to see if the food particles are distributed in a way that your cat will get challenged looking for them. Now let the cats devour their food and watch as they get tons of mental stimulation. The bowl is dishwasher-safe. When it gets dirty, feel free to throw it in there and maintain temperatures below 100F.
What We Loved
The bowl is bigger than most products in the market
It also looks cute
Helps with weight control and digestion issues
What's Not So Good
The ridges are smaller than the paws of some big cats
Made from plastic, it can easily slide if it comes in contact with a big kitty
The Ciikus Slow Feeder Bowl for Cats features a clever design that promotes slow and healthy eating. If your cat is in the habit of gulping down her food, the bowl will help slow things down for her. It boasts a fun fishpond design on its upper part. The cat has to engage his paws, tongue, and brain to get food out of the ridges. In the end, you will get a physically and mentally stimulated cat and one who is happy and full. Not only does the bowl help with digestion but also adds fun and games to the mix.
The bowl is a melamine construction. Unlike ceramic which can easily break apart, melamine is rather durable. If you live with a clumsy person (or people), the bowl is perfect for your family. As long as you clean and disinfect it regularly, bacteria will stay at bay. Lucky for you, the bowl is dishwasher-safe to make life easy for you.
What We Love
The fishpond design is a fun and fascinating design for cats
Made from food-grade non-toxic material
Available in three fun colors
Easy to clean
Melamine is durable, sturdy, and scratch-resistant
What's Not So Good
The bowl is lightweight. If your cat is a heavy pusher, she can knock it off and spill his food or water. The slip-proof feet help but sometimes it topples over.
Last but not least, the Neater Slow Feed Non-Tip Stainless Steel Bowl is designed to slow down rapid eating. This looks like your average cat feeding bowl except it raised in the middle. This creates a thin hollow space around the edges from where your cat has to get her food. It discourages gulping down because a kitty works a little hard to get the food to her mouth.
The bowl has a rubber ring base whose function is to prevent it from toppling over or being knocked out of place. If your cat is a messy eater or just sloppy, the bowl solves both problems. With a capacity of two cups of food, the bowl holds enough food for just about any cat.
What We Loved
Made from stainless steel, the bowl is easy to clean
The quality is also decent
Works effectively as a slow feeder
What's Not Good
The non-skid rubber bottom can come off if your cat is aggressive
Sometimes food and water get stuck in the rubber ring making it hard to clean
More Tips to Help You Minimize Mess
Feed your cat small meals spread throughout the day instead of one or two major meals. If your cat is less hungry or less excited to eat, she is likely to eat slowly, creating less mess. Additionally, before feeding your kitty, ensure that she is quiet and not in a hurry to get through everything.
Avoid feeding your cat when your household is very active as it can split her attention between her meals and other things. In other words, she may keep looking up and turning her ahead around, potentially spilling food.
Consider taking your cat to the vet for dental checkup if she seems to have issues picking up her food or dropping a lot of food that goes into her mouth. Dental issues like bad teeth and painful gums can make eating a challenge, causing more mess.
Feed your cat on uncarpeted areas or hard surfaces like tiled floors as cleaning such areas is less hectic compared to carpeted areas.
Avoid putting the cat's bowl near her litter box because most cats will certainly disapprove it and drag the bowl even more. Some cats will even try to cover any leftover by flinging litter out of the box and over the bowl—which is even messier!
They say cats are clean meticulous creatures. However, like everything in life, there are exceptions. If your kitty is a messy eater, don't despair. Instead, get her a good bowl from this list and let her enjoy feeding without tiring you out with the mess. Everybody wins!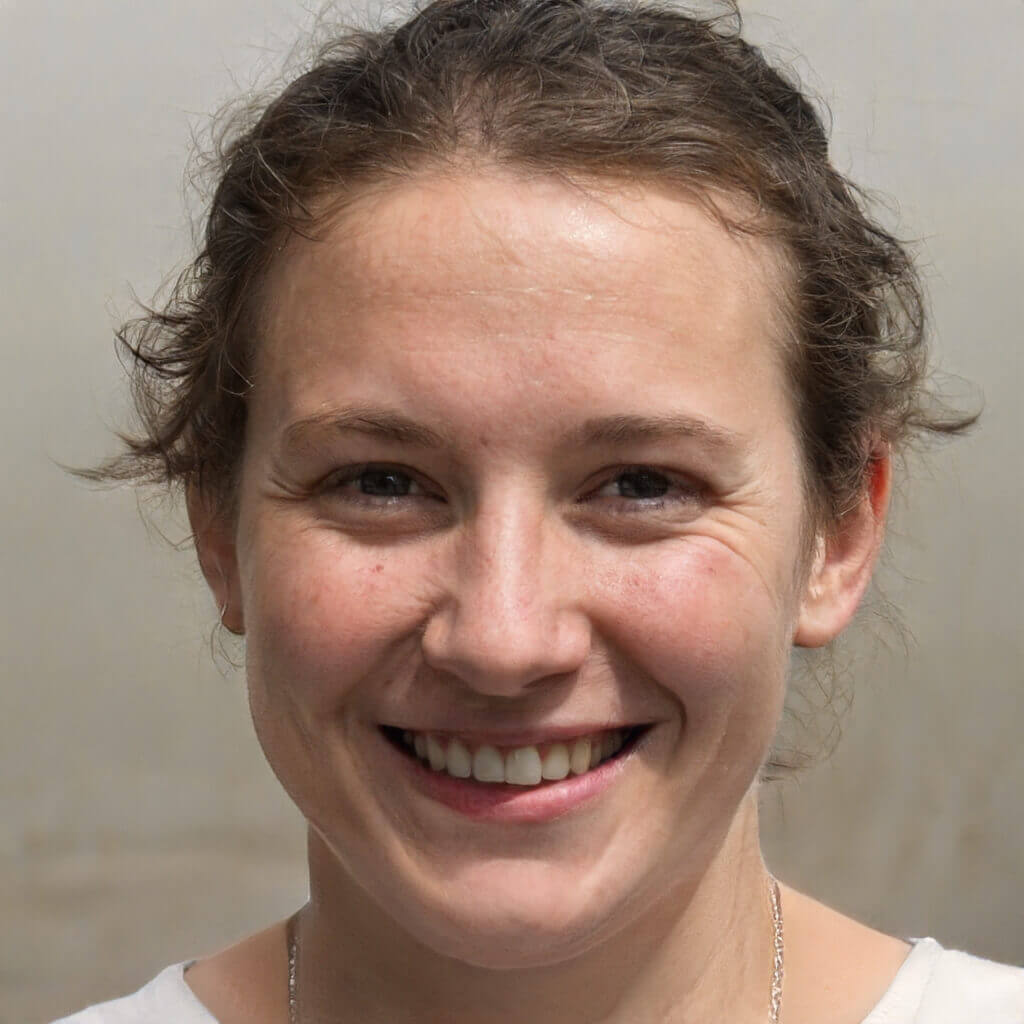 Hi! I am Eleanor Price. I started this website after my cat, Louie, almost died from a case of botulism (a type of food poisoning often caused by bacteria that grow on food items). Turned out that my cat's diet was the problem. I have made it my duty to provide the best information and recommendations about everything cat lovers need to know about their felines' health and wellbeing. My goal is to find the most informative content on anything feline-related and share it with fellow hardworking kitty lovers.