As an Amazon Associate, we may receive a small commission from qualifying purchases but at no extra cost to you.
Taking care of a cat's oral health is an uphill task for many pet parents. Unless you are lucky, no cat is willing to open her mouth and sit still as you brush her teeth.
A majority would much rather chase rats around the house or lounge by the scratching post than allow you to brush through their teeth.
That's where dental water additives come in. These are like cat toothbrushes in a bottle.
Throwing a few drops in the cat's water bowl is equivalent to brushing her teeth.
Yes, that's right—all you need to do is add them to your kitty's water bowl and they will fight plaque buildup, which is often the root cause of bad breath and gum diseases in cats.
Besides preventing plaque and tartar buildup, water additives also help fight bacteria when your cat is drinking her water and also keep her bowl clean and fresh by warding off bacteria buildup.
Some brands of water additives will also whiten your kitty's teeth, freshen her breath, and help her maintain healthy gums.  So much convenience for you!
Disclaimer:
Water additives are not as efficient as brushing and many not produce long-term effects as dental gels or changing your cat's diet. However, they will still keep your kitty's teeth clean and offer the above-mentioned benefits.
When first using water additives on your cat, consult your vet for advice on the best practices and how to acclimatize your pet to the new taste of her water or the new routine.
Best Cat Dental Water Additives: Our Top 10 Picks
Like any other kitty product, choosing the right water additive for your cat can be a bit confusing, especially if it is your first time.
To make your work easier, here is a quick list of 10 best cat dental water additives in the market right now.
This clinically-proven formula from Dental Fresh is praised by cat owners for its effectiveness.
It is designed to limit the formation of tartar and plaque without the need to brush the teeth.
If your cat doesn't cooperate when it comes to cleaning her teeth, this product will make the work easier for you.
All you have to do is add a few drops of the additive to her drinking water and watch the magic happen.
Besides preventing tartar and plaque, this product is also ideal for treating a host of dental issues including halitosis, discolored teeth, and swollen gums.
It gets rid of bad breath better than many additives in the market can.
Since it is in liquid form, it reaches inaccessible areas in the cat's mouth.
The formula is self-regulating, meaning it activates, releases, and kills bacteria that cause bad breath only when exposed to the microorganisms.
That's not all—the product also eliminates slime bacteria from the cat's drinking bowl, keeping the water fresh all day long.
A good cat water additive is tasteless, odorless, and dye-free. The Oxyfresh Cat Dental Water Additive ticks all boxes.
Taking care of your cat's teeth doesn't get better than using this formula with all the important safety features.
Essentially, this is a patented mixture of zinc acetate and Oxygen.
Both contain anti-bacterial properties which makes the additive ideal for eliminating bad breath, protecting bad gums, and removing plaque buildup.
It neither has a taste or odor and your cat will not tell something has been added to her water bowl.
The Emmy's Best Premium Water Additive is another great product in the market right now.
It has all the sought-after features such as natural and effective ingredients for reducing tartar buildup, eliminating stinky breath, and keeping a clean mouth.
This one comes in a 16 Oz can and is enough to last you for a while.
It also boasts a peppermint flavor that helps freshen the cat's breath further.
Of course, if your cat finds peppermint repulsive, you are better off with a totally odorless product lest she refuses to drink her water completely.
The Pets Are Kids Too Pet Dental Spray also comes in a mint flavor.
With a few sprays in your feline friend's water, she will be smelling fresh and desirable.
Then, you will be able to feel comfortable kissing her early in the morning.
The product uses only natural ingredients. You will not find ant pesticides, stomach-upsetting chemicals, or toxic grain alcohol in it.
It is a great additive for controlling the presence of tartar and plaque, maintaining fresh breath, and even as a digestive aid.
For the best results, apply 3-5 sprays on her water and 2-3 sprays directly to her gum.
Thanks to the mint flavor, your cat will cooperate as if you are giving her a treat.
Looking for a quality cat water additive that actually works? Try the iHeartDogs Dog Breath Freshener.
It contains targeted enzymes and oral probiotics to control the buildup of tartar and fight plaque.
The additive also has Aloe Vera and essential oils that help fight odor-causing bacteria from the cat's mouth and soothe inflamed gums.
It is made in the United States under strict rules and regulations. Because of this, you can trust its quality.
iHearDogs Additive comes in a mint flavor that cats love so much.
The Bluestem Pet Water Additive ticks all boxes for a great water additive for cats. 
The manufacturer's products meet the requirements of the Veterinary Health Products body in Canada.
Best believe that this product has been tried, tested, and proven to be the best.
Whether it is controlling tartar buildup, removing plaque, or maintain a fresh breath, this additive will do it all.
Your job is to add a few drops of it to your cat's water on a daily basis.
There are a number of options to choose from as far as the flavor is concerned. Most cat owners go for the chicken flavor for obvious reasons. 
Products manufactured in the US are always trusted for their effectiveness and quality.
The Waggletooth Dog Water Additive is one among the many additives that sell like hot cake in the market.
It is designed for dogs but it is safe and efficient for our feline friends as well. 
For one, it is made with natural ingredients including peppermint oil, rosemary oil, and aloe juice.
All work great when it comes to eliminating odor-causing bacterial from the cat's mouth and keeping things fresh in there.
The formula is also one of the most concentrated out there. With a few drops in the cat's water, your fur baby will enjoy fresh breath and good oral health.
While most water additives on this list double up as dental products for both dogs and cats, this additive from Petlab is specifically designed for kitties.
It is devoid of all the toxic stuff such as alcohol, harmful sugars, and detergents.
The formula itself is powerful. It can get to hard-to-reach areas to rid the teeth of tartar, plaque, and horrible breath.
As long as you keep adding a few drops to your cat's water bowl, she will enjoy good oral hygiene for a long time.
The Naturiel Promise Water Additive promises to provide your cat with essential oral hygiene care on a daily basis.
Based on Amazon reviews, this additive delivers on its promise. It is a powerful formula that gives you a chance of keeping your cat's oral health in check always.
Like many products on this list, you don't need to brush your baby's teeth to achieve this.
Rather, add a few drops of the product to her water every day.
The effect of the additive last for up to 12 hours, which is an impressively long amount of time.
This 10 oz bottle is filled with nothing but the best dental water additive from Petdorex.
The formula combines the power of Zinc Gluconate and Chlorhexidine for an effective fight against tartar, plaque, periodontal disease, and bad odor from a cat's mouth.
The two ingredients contain anti-bacterial properties to help fight bacteria that cause bad breath as well as disease.
In addition to keeping the teeth and gums clean and smelling fresh, the water additive also brightens your cat's teeth.
Just commit to a daily regimen of adding the recommended amount of the water additives to your cat's water and your cat will enjoy good oral hygiene.
Parting Thoughts
Cats may be clean but they sure don't have the capacity to brush their own teeth.
It is your sole responsibility to make sure your kitty's breath is fresh and her teeth are clean—free from tartar and plaque.
That way, you enjoy playing and kissing her while making sure oral diseases at kept at bay.
You should also note that gum diseases and tooth decay may in the long run affect your kitty's kidney, heart, and other vital organs as well as cause a wide range of chronic health conditions.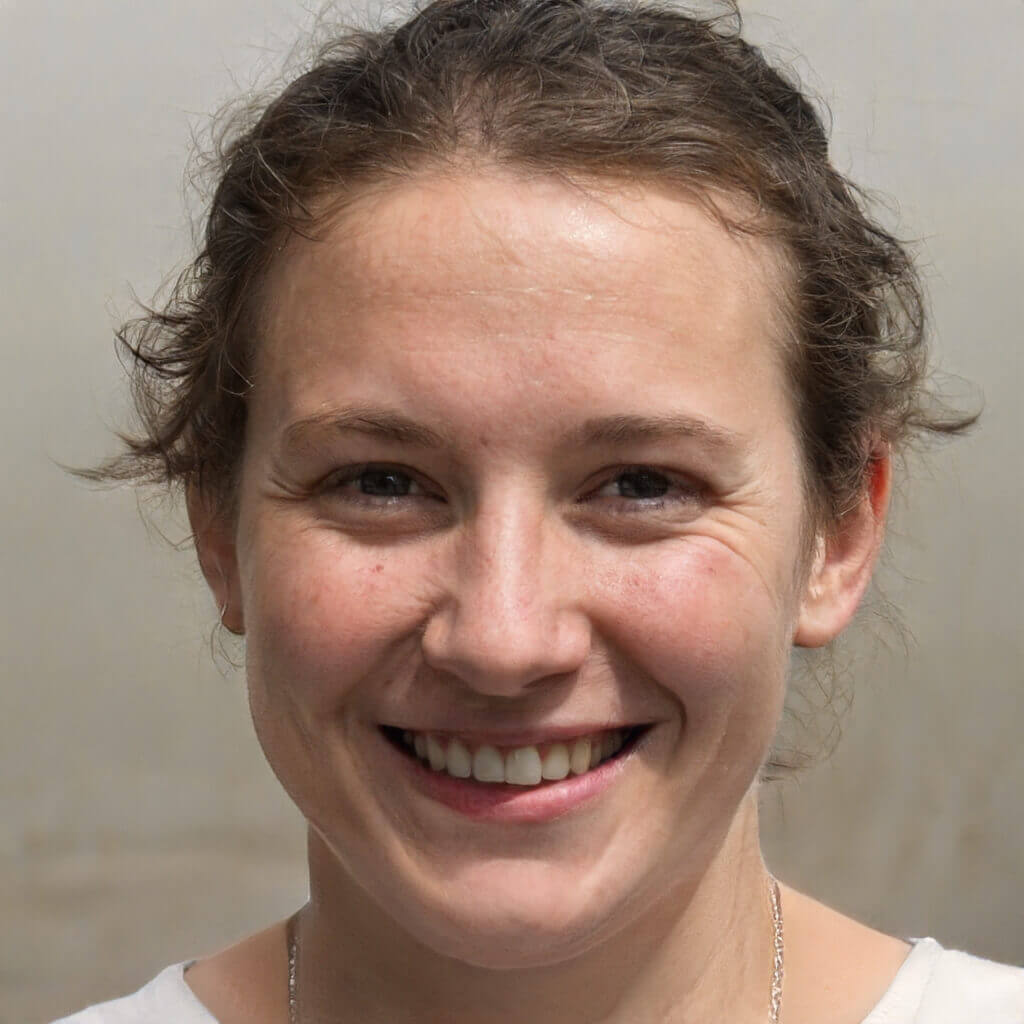 Hi! I am Eleanor Price. I started this website after my cat, Louie, almost died from a case of botulism (a type of food poisoning often caused by bacteria that grow on food items). Turned out that my cat's diet was the problem. I have made it my duty to provide the best information and recommendations about everything cat lovers need to know about their felines' health and wellbeing. My goal is to find the most informative content on anything feline-related and share it with fellow hardworking kitty lovers.