As an Amazon Associate, we may receive a small commission from qualifying purchases but at no extra cost to you.
Feeding cats is an overly complicated activity due to their unique nutritional needs.
While it is possible to use a one-size-fits-all approach in feeding other kinds of pets, you must factor in a cat's life stage and health condition when feeding these feline pets to ensure you meet the required nutritional quotient.
Kittens, for instance, need to consume more proteins, fats, and calories than mature cats as the former have underdeveloped digestive systems and maintain a more active lifestyle.
As such, it is imperative that cat owners choose the most ideal cat food in the market to meet their cat's specific health needs.
Nature's Variety's Instinct Cat Food is one of the safest bets in the current market as it is made from nutrient-dense raw ingredients.
What is Instinct Cat Food?
Instinct cat food is an upscale line of gluten-free and grain-free foods for cats.
This brand stands out from the rest on account of its reliance on raw or minimally processed ingredients.
These foods are made from raw recipes comprising natural ingredients prepared through HPP (high-pressure processing).
Herein, the raw recipes are subjected to water purification and high-pressure technologies designed to rid the food of pathogenic bacteria.
As highlighted on the company website, raw pet food is the pinnacle of cat nutrition as it contains optimum levels of phytonutrients and other integral elements that would otherwise be lost during cooking.
Additionally, once prepared, the foods are freeze-dried or frozen to ensure their raw nutrition value remains intact.
Raw recipes are a major hallmark of Nature's Variety, Instinct cat food's proprietary manufacturer and distributor.
The American company was established in December 2005 and has since been at the forefront of raw pet nutrition.
Where is Instinct Cat Food Made?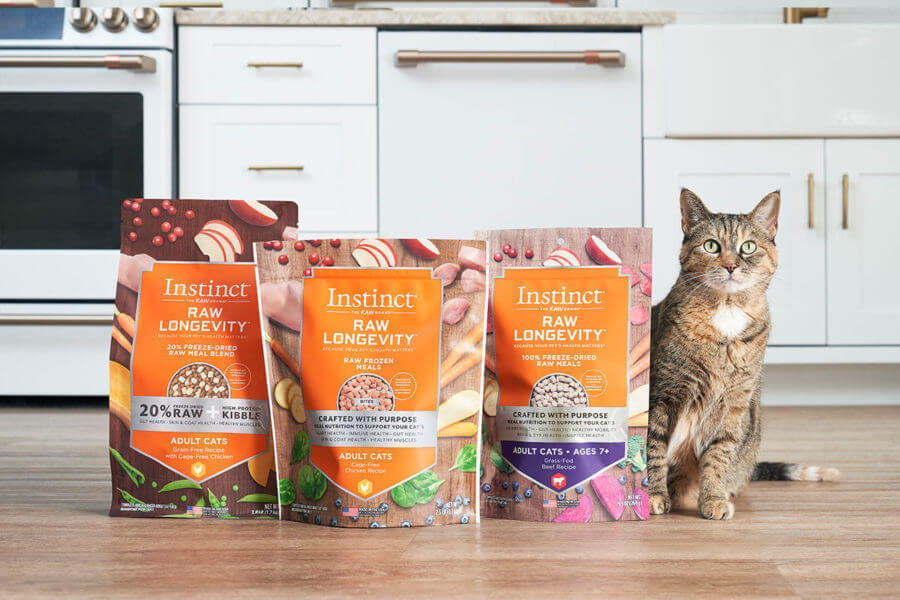 Instinct cat foods are manufactured at Nature's Variety's headquarters facilities in Lincoln, Nebraska.
The raw recipes are formulated by a team of Ph. D Board Certified Veterinary Nutritionists and quality control engineers to ensure maximum nutrition and safety.
This group of experts also includes a DACVN (Diplomate of the American College of Veterinary Nutrition), a certification held by no more than 100 professionals in the United States.
Ingredients used for these Instinct cat foods formulations are sourced from within the US when possible.
However, the company is often forced to source some ingredients outside the country due to issues of availability.
For instance, fish ingredients are mostly sourced from Thailand due to the availability of a vast variety of fish in the country.
Similarly, lamb meat is sourced from New Zealand since there are plenty of grass-fed lambs in the country.
These diet formulations are then taken to the Lincoln facilities where Instinct cat foods are processed and packaged.
To ensure the right science is used in the manufacturing process, Nature's Variety has partnered with representatives from the University of Nebraska who oversee the entire process.
Once ready, the cat foods are preserved through freezing. Wet foods are simply freeze-dried, while dry cat foods are mixed with citric acid, rosemary, and vitamin E (tocopherols).
Nature's Variety Lincoln plants are highly reputed for their high-quality standards.
In 2021, the facility was named the Manufacturer of the Year and was awarded SQF's (Safe Quality Food) 'Excellent' certification for Food Quality and Food Safety for two consecutive years.
Conclusion
In sum, Instinct cat foods are manufactured by Nature's Variety.
This is a brand of minimally processed raw cat foods made using state-of-the-art scientific processes to ensure optimum food safety and quality.
It is processed in company-owned facilities located in Nebraska.
And if you wondering where else your favorite cat food brand is made, check out the following guides below: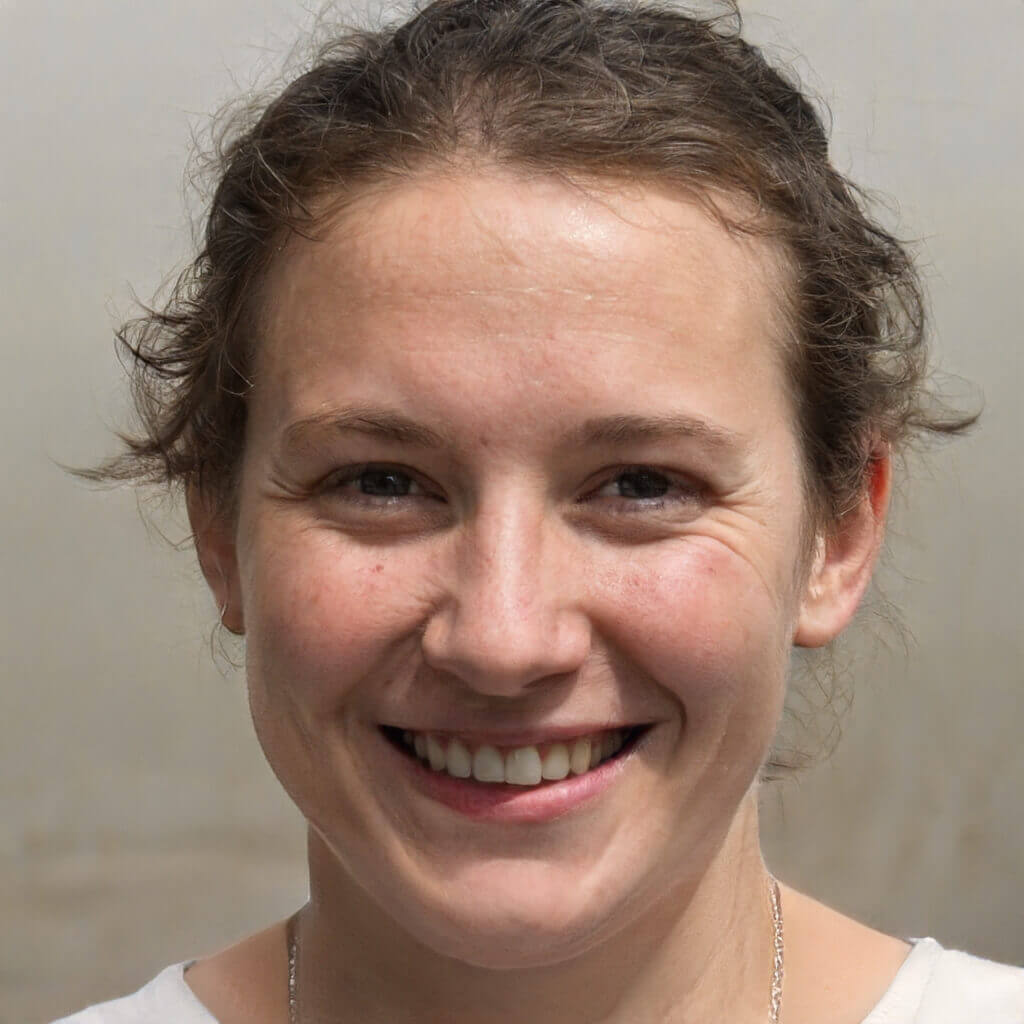 Hi! I am Eleanor Price. I started this website after my cat, Louie, almost died from a case of botulism (a type of food poisoning often caused by bacteria that grow on food items). Turned out that my cat's diet was the problem. I have made it my duty to provide the best information and recommendations about everything cat lovers need to know about their felines' health and wellbeing. My goal is to find the most informative content on anything feline-related and share it with fellow hardworking kitty lovers.