As an Amazon Associate, we may receive a small commission from qualifying purchases but at no extra cost to you.
With high-protein, delightful, and affordable cat food recipes, Blue Buffalo is revered by many pet parents.
Whether your kitty is on a special diet or you need something that satisfies her nutrition completely, the company has got you covered.
Since 2002, the brand has committed to helping cats and dogs get the best nutrition.
Its product line covers pretty much everything from grain-free dry food, recipes for cats with specific health concerns, and a range of mouthwatering wet foods.
The best thing about the foods is that they are affordable and readily available.
Despite being nutritious and appetizing, pet parents are always concerned about what manufacturers add to commercial pet foods.
It is not uncommon for such recipes to have harmful substances like grains, artificial fillers, and preservatives. These harm your pet in one way or another.
Where pet food is made gives a clue on whether what you give your pets is safe or not.
That is why we have put together a guide to address a common concern among feline lovers: where Blue Buffalo cat food is made.
Who Owns Blue Buffalo?
The Blue Buffalo brand was launched by the Bishop family when their Airedale terrier called Blue became sick with cancer.
To combat the condition, the dog enthusiasts sought to find a wholesome organic pet diet.
Sadly, what was available in the market didn't meet these qualifications prompting Billy Bishop and two of his sons to craft quality dog food by themselves.
They consulted veterinarians and animal nutritionists and in 2002, the first Blue Buffalo pet line was launched.
Since then, Blue Buffalo has been growing in leaps and bounds.
The Bishop family made it their mission to create the kind of dog and cat recipes they would be happy to feed their dogs and cats.
They also launched an initiative to be transparent with their operations and educated pet parents on looking at the ingredients in their pet food rather than the packaging.
After doing business successfully for 16 years, Blue Buffalo was sold to the giant natural pet food company, General Mills for $8 billion.
Blue Buffalo cat food is famous for its decent product variety and affordability. The recipes are natural, delicious, and high in protein – just what our feline friends need.
They also have a perfect balance of minerals, essential vitamins, and antioxidants for holistic nutrition.
The recipes start with high-quality meats including lamb, deboned chicken, and fish.
Blue Buffalo offers both dry and wet pet food options.
Where Is Blue Buffalo Cat Food Made?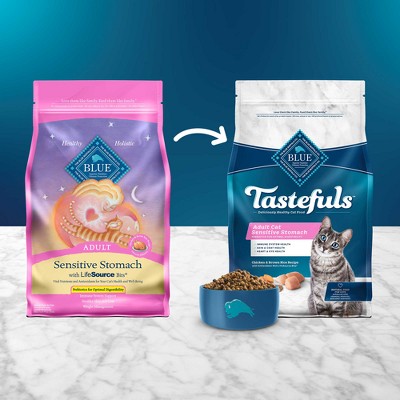 All recipes made by Blue Buffalo are manufactured in Richmond, Indiana, and Joplin, Missouri.
The former is a massive 89-acre facility complete with a manufacturing plant, an attached warehouse, and a research and development facility.
Speaking before the construction of the Richmond facility, Kurt Schmidt, the company's CEO said that Richmond's work ethic inspired the company to put up the plant there.
"We had evaluated multiple sites for putting up a manufacturing facility but Richmond emerged at the top. The location is ideal for Blue Buffalo and the work ethic of the city made it the best choice for us. We hope to impact and be a part of the community for plenty of years to come." He said.
In 2018, two years after the Richmond manufacturing plant was built, Blue buffalo also expanded by creating another facility in Joplin, Missouri. The headquarters are located in Wilton, Connecticut to this day.
As for where Blue Buffalo sources its ingredients, most of it comes from the United States but the company also works with farmers and suppliers globally to meet their ingredient needs.
The brand works hand in hand with other pet food suppliers and manufacturers including ANI/Vita Products, Triple T Foods, ProPet, CJ Foods, and Tuffy's Pet Foods.
It supplements what it cannot obtain readily from the US by extending business to other nations such as Australia, Canada, New Zealand, and Europe.
All the ingredients are inspected and approved by the USFDA.
No source claims that the brand gets any ingredient from China in case you are wondering about the same.
Summary
Love Blue Buffalo cat food? Well, you'll be happy to learn that the foods are manufactured in the United States.
The company's production facilities are located in Richmond, Indiana, and Joplin, Missouri.
It also helps to know that the ingredients are mostly sourced in the US under the strict eye of the FDA.
And if you wondering where else your favorite cat food brand is made, check out the following guides below: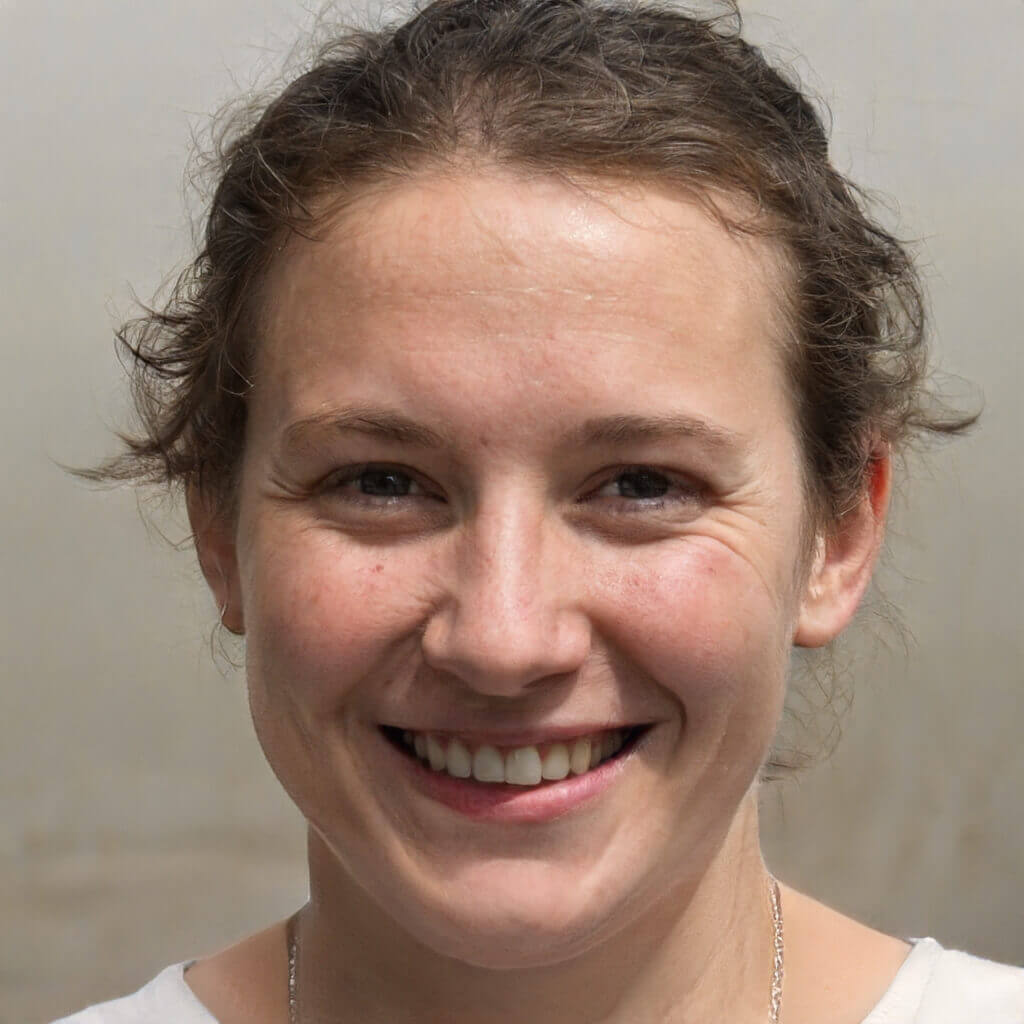 Hi! I am Eleanor Price. I started this website after my cat, Louie, almost died from a case of botulism (a type of food poisoning often caused by bacteria that grow on food items). Turned out that my cat's diet was the problem. I have made it my duty to provide the best information and recommendations about everything cat lovers need to know about their felines' health and wellbeing. My goal is to find the most informative content on anything feline-related and share it with fellow hardworking kitty lovers.