As an Amazon Associate, we may receive a small commission from qualifying purchases but at no extra cost to you.
The cat pet food market is a crowded and very noisy one. Too many options!
Inaba Churu is just one more vying for your attention.
Is it worth your money, not to mention your cat's valuable feline time?
Let's dig in to find out…
Is Inaba Churu Safe For Your Kitty?
Inaba Churu has taken elaborate steps to ensure that its products are safe not only for cats but also for the environment by practicing ethical sourcing such as responsible harvesting of input materials.
It also strives to use only natural ingredients which keeps the bad stuff out and the good stuff in: e.g. preservatives, grains, artificial colors, carrageenan, grains are excluded while calories are limited.
Inaba Churu is prepared in 5 different recipes, each of which gives a distinct flavor. They are:
The basic ingredients for each of these are water, tapioca, natural flavors (chicken or chicken and tuna or tuna or salmon and tuna or chicken and cheese), Guar Gum, Vitamin E Supplement, Collagen, and Green Tea Extract.
The percentage analysis of Inaba Churu nutrients include:
Crude Protein: (min) 7.00%
Vitamin E: (min) 310 IU/kg
The calorie content is 430 kcal/kg which gives a calculated 6.0 kcal for each tube.
As the analysis shows, moisture levels are high (91.0%) and there is also a rich protein content (7% minimum).
Ingredients Sourcing
Inaba Foods sources all its ingredients in Saraburi, Thailand where they have a processing plant that is wholly owned by them.
The Chicken breast filets come from family-owned farms that are located near Inaba-owned facilities in Thailand.
The pristine West Pacific waters is the harvesting site for whole muscle skipjack tuna which is pure. This deep-sea tuna fishing is done in a way that protects the dolphins.
Recalls
Recalls or product withdrawals from the market occur when a problem has been identified concerning the product or when complaints have been made.
It can be initiated by the company itself or by the FDA following a request.
A search in the FDA database shows that Inaba Churu has never done a recall. This shows that in the entire history of Inaba Churu, no issues have arisen concerning its safety.
Benefits Of Inaba Churu Cat Foods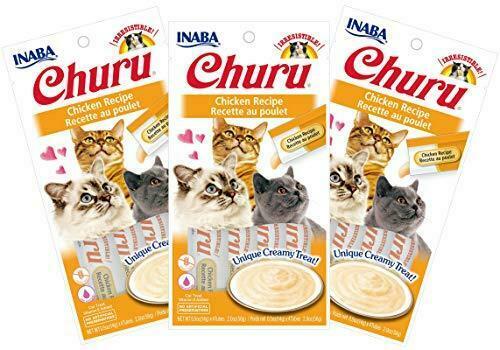 Here are some of the benefits your kitty stand to gain by feeding on Inaba Churu's tasty treats:
I. Low-Calorie Content
Just like us, humans, pets don't fare well on high-calorie food. It could cause issues like obesity, a problem affecting more than half of pets globally.
Inaba Churu has been made with minimal calorie content. For example, a chicken filet has about only 28 calories.
Guidelines for feeding are also provided on Inaba Churu packaging to make sure you don't exceed the calorie threshold for your cat's particular size, weight, and level of activity.
II. Use Of Animals Raised in Organic Settings
Inaba Churu uses farm-raised animals for their protein sources e.g wild tuna and cage-free chickens.
Ingredients for Churu Purees are also sourced in Thailand from very natural pristine conditions.
This makes pet food that is nutritionally better. The nutrient content of their meat, for instance, is richer than that of those sourced from animals that are fed in confinement.
III. Tasty, Creamy Texture
The enticing aroma and creamy flavor of Churu broths, lickables, and tasty bites are something cats can't resist.
This creates a receptive atmosphere that is conducive to the cat's feeding habits.
Cats should not only have nourishing food but should also enjoy it.
IV. High Moisture
Churu food carries a decent amount of moisture (each Inabe tube has 91% moisture).
This extra moisture is great for the cat's digestion, preventing dehydration and diseases like UTIs (urinary tract infections).
Cats don't usually drink adequate water which can leave them deprived of enough hydration.
V. Human-grade Ingredients
Inaba Churu products are made from ingredients that are 100% human-grade. This means the food preparation is done in very hygienic conditions.
The processing facilities are also FDA-approved. The food also stays fresh because of being vacuum packed.
VI. No Artificial Flavors Or Preservatives
Inaba Churu commits to adding no fillers now or ever. The company says it has no grains, potatoes, filler, or derivatives, all of which make for healthier cats.
VIII. Safety and Quality Assurance
The company uses its own state-of-the-art plants to process and package its products. This raises the level of care given to quality and safety since the company is directly in charge. As aforementioned, no record exists for recalls of Inaba Churu.
Final Verdict
It's fair to say that when a cat is hungry, Inaba Churu could very well be one of the foods that leap into mind. It is feline-friendly and safe as Inaba Foods have ensured it meets all the requirements for each of their food brands.
And if you wondering where else your favorite cat food brand is made, check out the following guides below: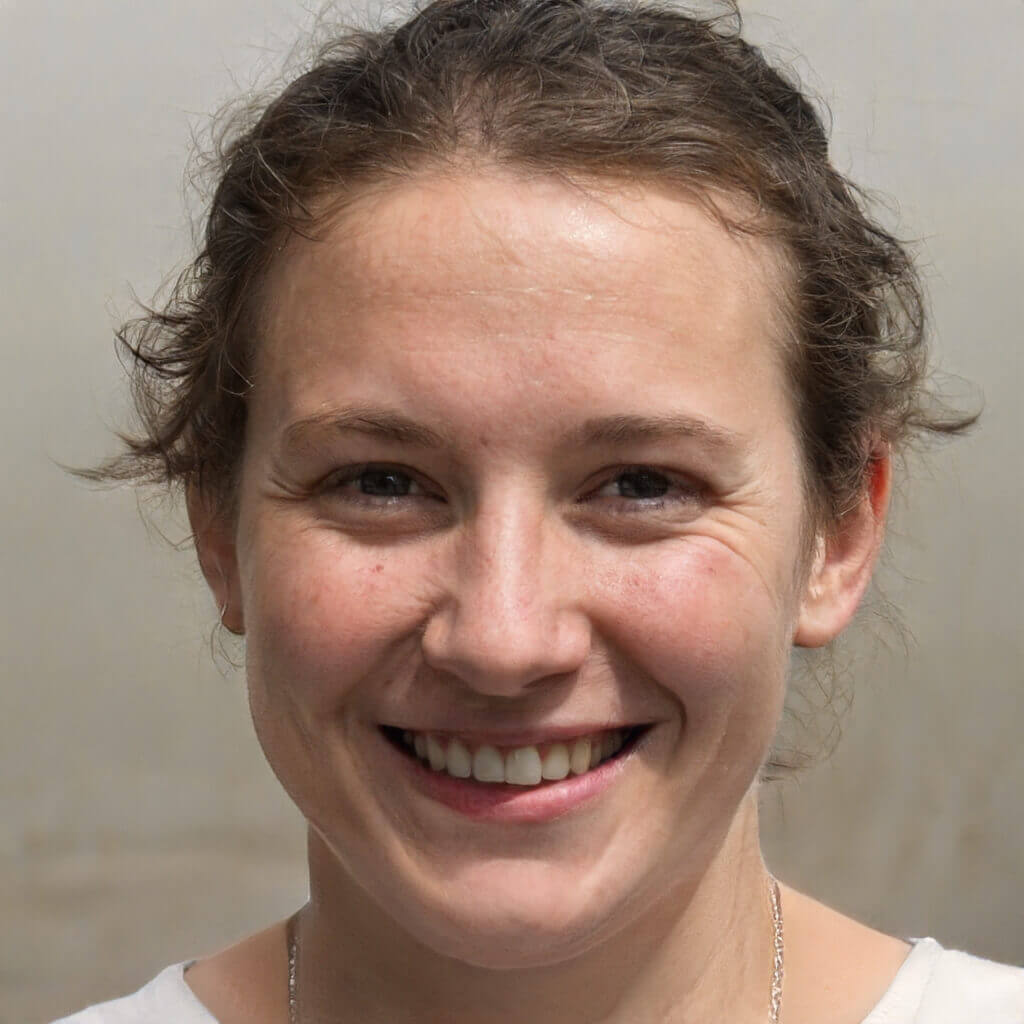 Hi! I am Eleanor Price. I started this website after my cat, Louie, almost died from a case of botulism (a type of food poisoning often caused by bacteria that grow on food items). Turned out that my cat's diet was the problem. I have made it my duty to provide the best information and recommendations about everything cat lovers need to know about their felines' health and wellbeing. My goal is to find the most informative content on anything feline-related and share it with fellow hardworking kitty lovers.